I wanted to show you what a huge difference a wrong tension/guage can make to a garment. Here is a good example: a body of a sweater knitted in BC Garn's Semilla Fino, 100% ecological wool, (50g/1.7 oz, 240 m/262 yds) tension according to the pattern, double moss/seed, is 20 sts to 10cm/4" knitted on a 3mm/ US 2-3. The body on the bottom is knitted to the right tension while the one on top is knitted with a tension of 24 sts to 10cm/4", both are worked using the same needle size but made by two different knitters. You will find the yarn for sale online at www.garn.dk or list of dealers at www.bcgarn.dk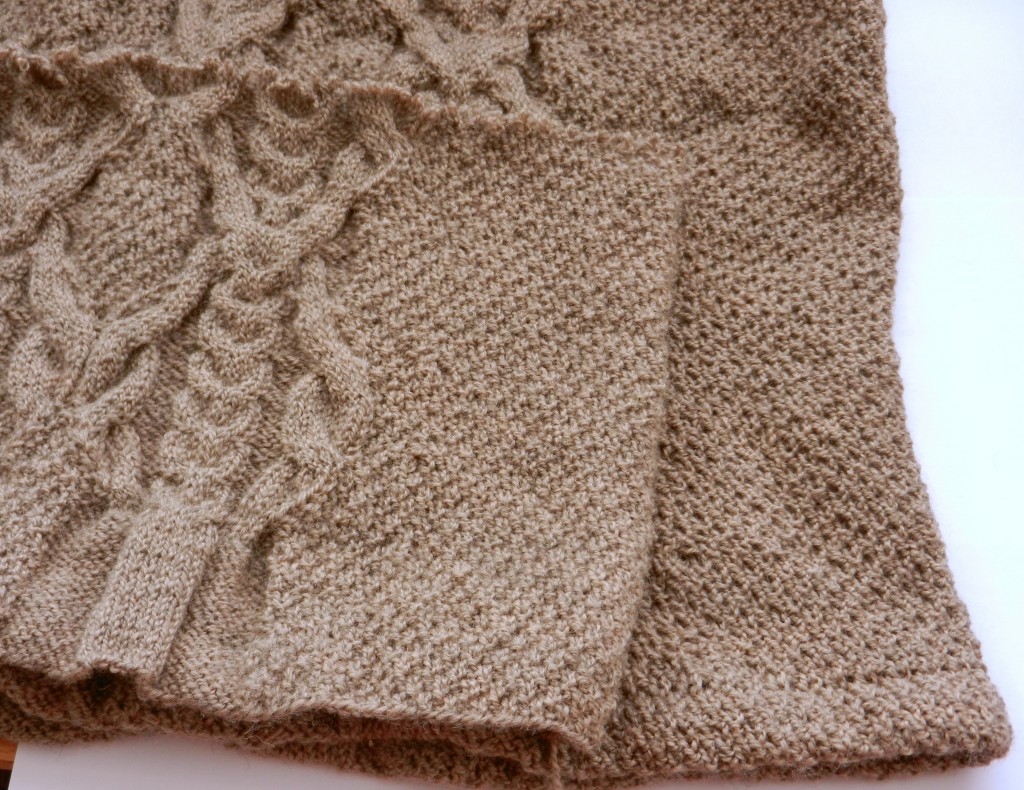 The body is at the widest 90cm/35.5″ circumstance: 90 x 2.4 (tension per cm) =  216 while the intention was 90 x 2.0 = 180 sts. 216 – 180 sts = 36 sts : 2.0 = 18 cm/7″ too small. The easiest option is to change your needle size to a larger one, probably a size 4mm/US 6 to loosen the tension, or change the yarn but you can also add 36 sts to the pattern and adjust it, a time consuming choice recommended only for the experienced knitter.
The sweater is approximately 4 clothes sizes smaller than intended and it makes a huge difference to the fit of the garment. Make sure you check the tension before you start knitting and adjust the needle size accordingly. You can also try, not only knitting using a larger needle, as in this case, but working with a needle made of a different material. My tension is loser using a bamboo needle rather than a metal one. If you do not want to keep all the swatches you make, unravel them, use them in a blanket or as a pocket on a child's garment, or file them neatly in a shoe box for later reference. But do take the time to knit a swatch and check your tension. You do want that garment to fit you.