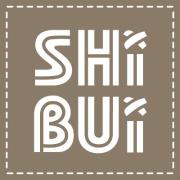 Geometry is the name of the latest collection of patterns from Shibui. It is hard not to be captivated by it. Geometry is "An ode to angles, simple shapes, and the art of mathematics, Shibui Geometry is a modern collection of uniquely constructed garments and accessories. Designs by Kirsten Johnstone, Olga Buraya-Kefelian, Lidia Tsymbal,  Kristin Ford, and Jenny Trygg come together to form an edgy fall collection. Plush merino, alpaca, and silk make these designs cozy, layerable, and utterly wearable".
Shibui Knits is based in Portland, Oregon in the US. If you are wondering, like I did what 'Shibui' means here is the answer: "elegant with a touch of bitterness" in Japanese. Their 8 yarns are chosen for their unique finer and texture combinations and dyed in their special palette. Unfortunately, I have yet to try it out since it has not been available anywhere near me. I have only been watching in admiration so far and checking out their 2 free patterns to download. All their patterns are only available as individual prints through online retailers or in selected shops, see their website for retailers, shibuiknits.
I recognised Olga's name from her first inspirational book called "Ori Ami Knits" encouraged by the Japanese yarn company Habu featuring a selection of their yarns. It is on my bookshelf and I would describe it as capturing modern geometric creativity, see oriamiknits. Check out Olga's blog on olgajazzzy. Also collaborating on OAK was Kristin, see kirstenjohnstone. I was astonished to find out that she is an architect – hence the architectural style of her garments. Yet another designer who has found the parallel practices between fashion and architecture. A topic close to my heart I will come back to.