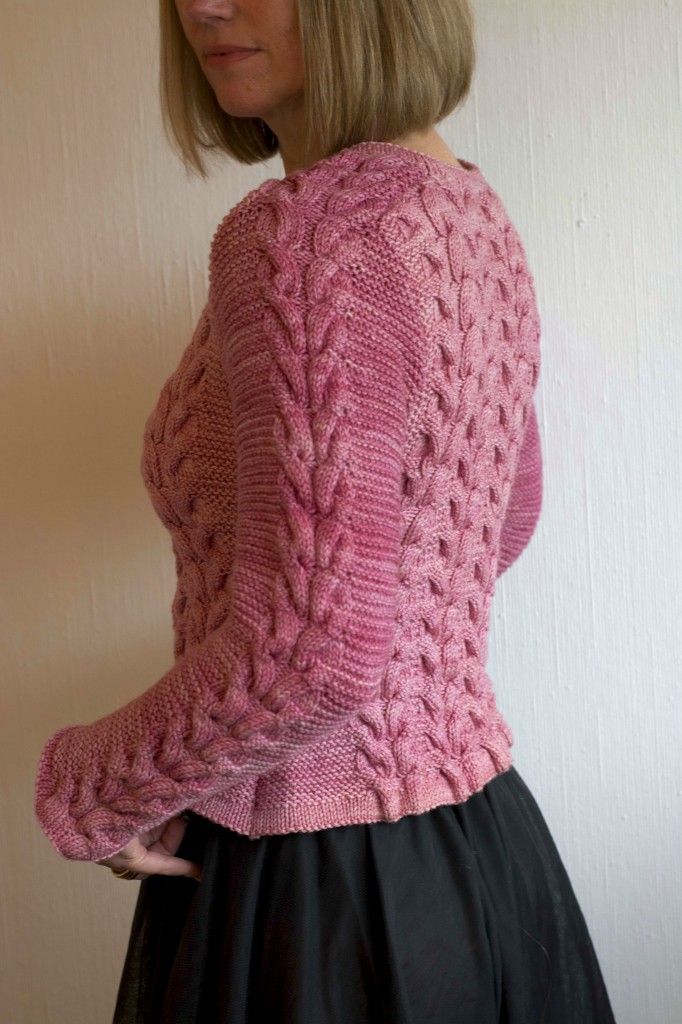 Inspired by the melange soft pink color – not unlike the evening sky – and adorable Tyrol cables with their flower-bud shapes, I have designed an elegant fitted jacket with a v-neck. The saddle sleeves allow the cables to flow all along the shoulder. A loose scarf with cables sewn into a tube works as a second shawl collar and adds textured volume. The jacket is knitted in the hand-dyed Tosh DK using 4 mm/US 6 with two different dye lots, and I choose to use the darker batch for the sleeves and scarf. Yarn was ordered from Eat.Sleep.Knit. It was initially sent as a design submission to Twist Collective but only made it to the short list, hence the lack of a progress report until I decided its future fate. It was professionally photographed last Sunday – I cannot wait to see it – and will be published in my Ravelry Store after test knitting in my Ravelry Group.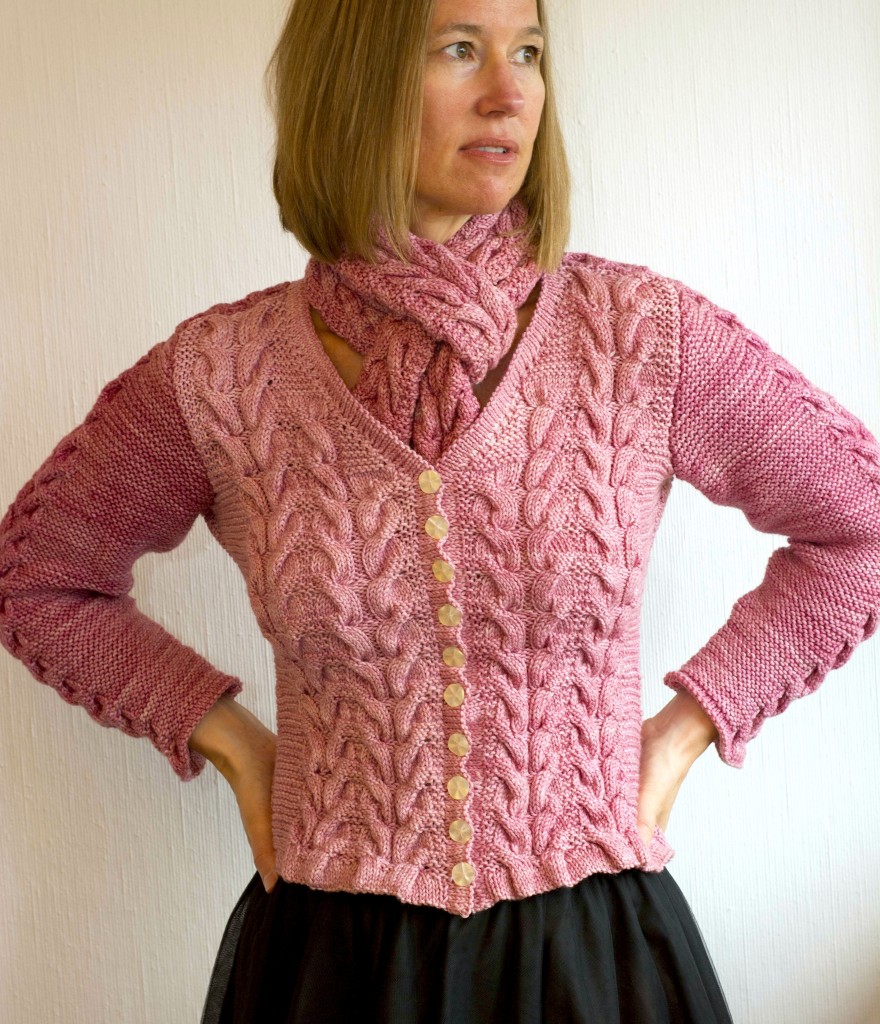 Part of the cable is knitted in garter stitch so it was easy to choose it as the background and then stockinette stitch bands for the largest possible contrast to both stitch patterns. All the bands are knitted, then folded to the wrong side and attached. I wanted the cables to continue through the bottom band and nipped each part of it together on the wrong side, then joined with mattress stitches. The buttons I chose are a little too big, but I could not resist their sculptural quality and vintage look.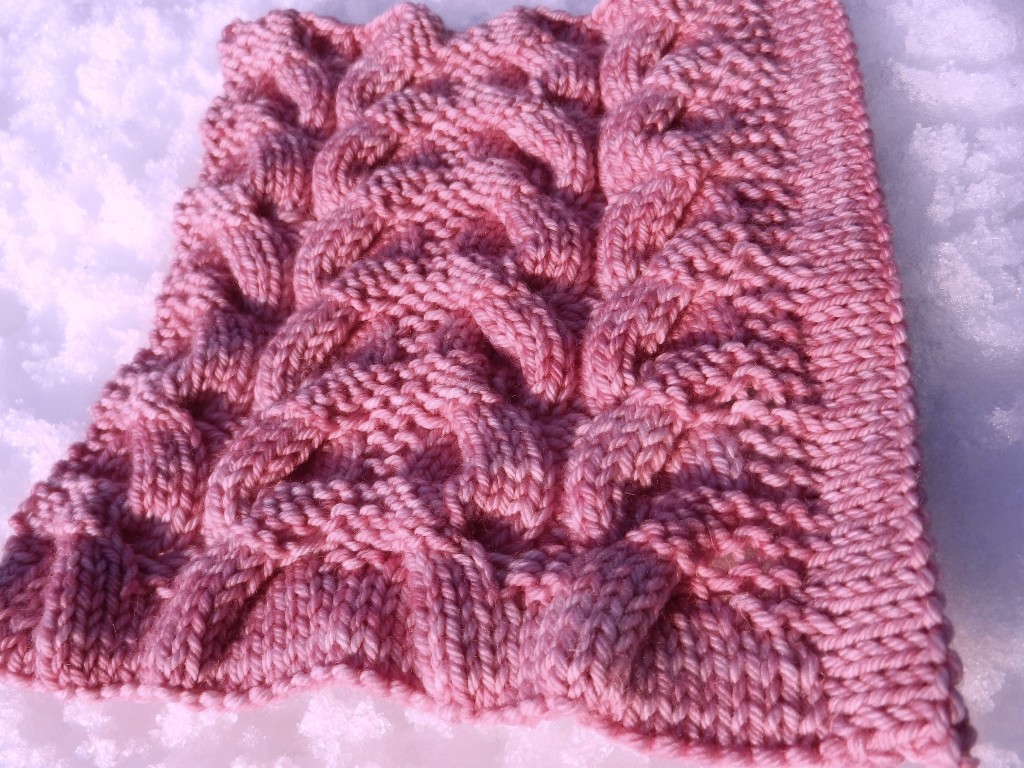 Above is the swatch photographed last winter. The snow is supposed to be white but then the colour of my swatch is way too Salmon. I would love to see it knitted in another colour, and hope I can tempt some of you into a test knit, coming up soon.