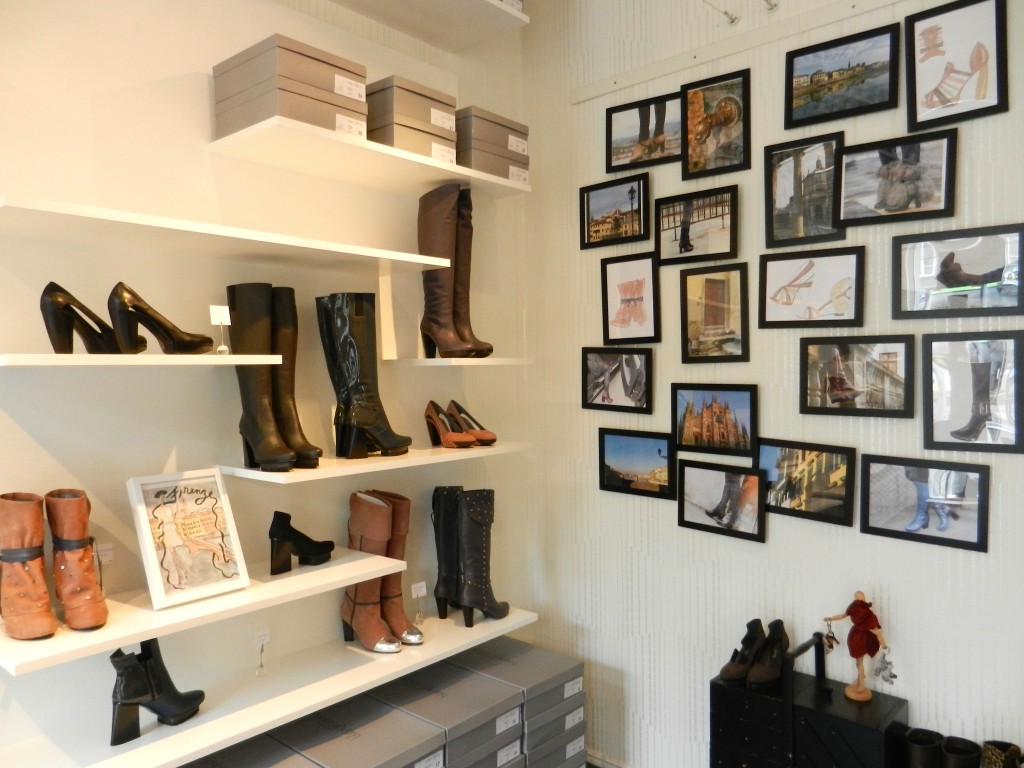 I am in shoe heaven, and I have been there for quite awhile now. It is several months since I first spotted Monica Stålvang's amazing shoe creations at Designerkollektivet in Oslo. So what happened? Well, last week, I went to her showroom and studio at Bislett, and I have hardly slept since! Yes, her shoes have kick started a whole series of new designs to match their elegance and superiority. No, I did not leave the shop empty handed since I need to have them in front of me when I design! Entering the shop, with a studio at the back, feels like entering a smart shoe showroom in Milan. No wonder really since there are photos on the wall from Milan and Florence, indeed all of Monica's shoes are made in Milan, where she has lived for years. I also loved seeing her sketches and then being able to study the finished pair. Monica has sourced the finest Italian leather, as well as Italian craftsmanship, and combines it with different materials, builds numerous kinds of soles and heals – that you can walk in and not merely totter around – into exquisite shoes and boots.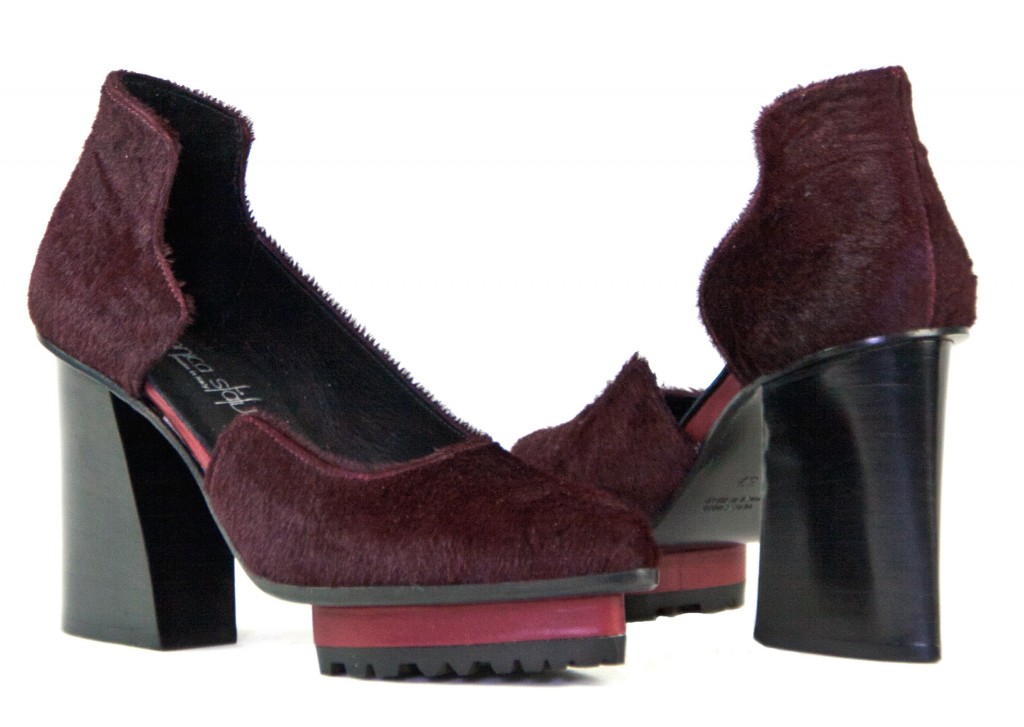 Above is Carla in wine, and despite Monica's good photo, it does not do them justice because they are even more gorgeous in real life. The platform at the front and the stable heel do make them easy to walk in, to my utter astonishment!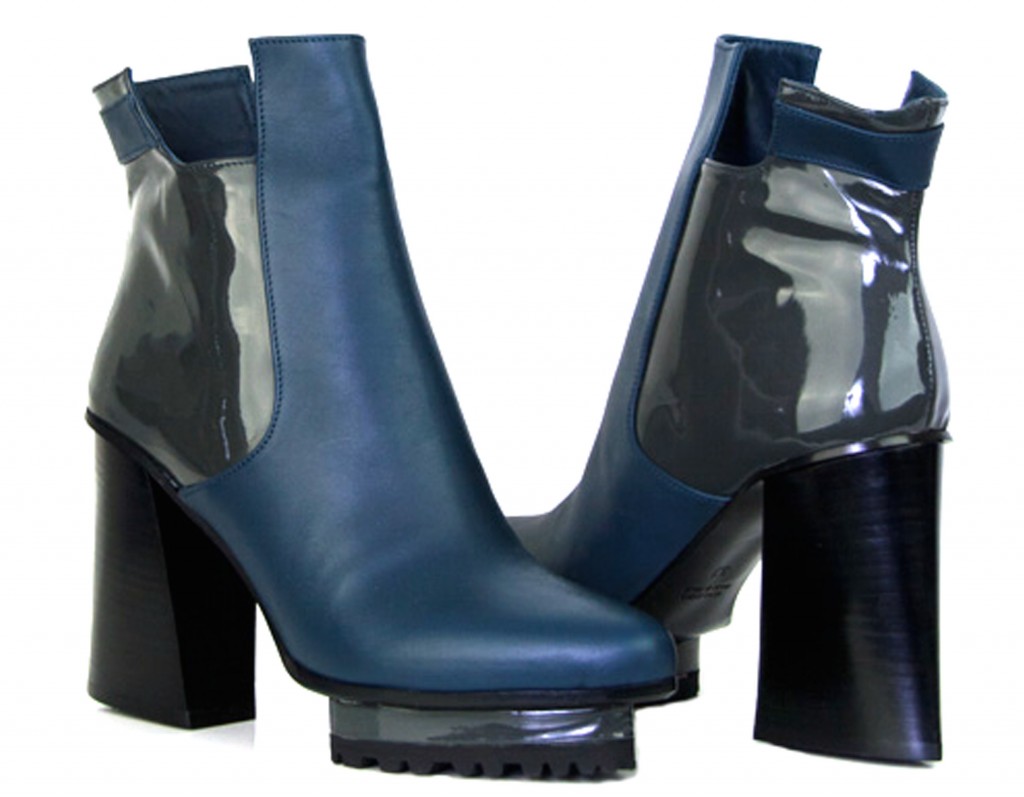 Above is Carmen in petrol, which shows the play with different types of leather as well as colors. The interesting color and leather combinations makes each design seem like an unexpected innovation. Monica showed me some of the leather samples for the new collection which has not arrived yet, and I cannot wait to see it. There is, unfortunately, a limit to how many pairs I can buy, but thankfully I can borrow for press loans, so I am planning future photo shoot in detail far into the night.