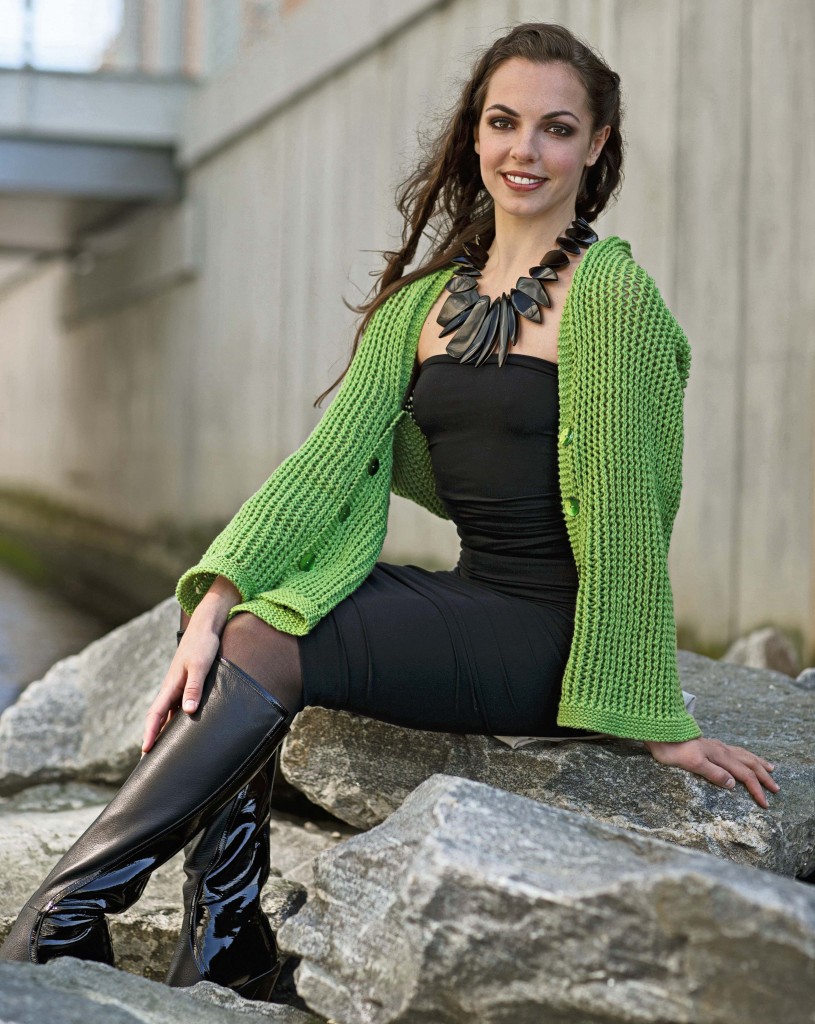 I had Francesca's dark colors in mind when I chose the yarn colors and I knew the dark lime color as well as the cable structure of the Rowan Softknit Cotton yarn would look fabulous on her. I was not mistaken. The shawl is rectangular so that it can easily be buttoned into a shrug with 8 two toned colored mother of pearl buttons from Perlehuset – spot on color – hence making it look like a bolero. As a decorative collar why not add a cowl or two. I decided to make a smaller one in addition for those extra cool evenings when layering is best. The shawl and large cowl are knitted, using 4.5 mm/US 7, by test knitter Airin Hansen, who I could not have done without, since I was busy knitting the coats. The Norwegian pattern will be published in the separate issue of Familien, called Familiens Strikkebok out in late August while the English pattern will be published in my Ravelry Store. Dancer Francesca Golfetto was brilliantly photographed by Kim Müller and had her make up and hair beautifully styled by Line Sekkingstad. The gorgeous boots, perfectly named Benedetta-Boots, are by Monica Stålvang.
The shawl and cowls are made in a two row lace pattern with garter stitch edges in the cotton which is soft to knit with, and rather quick with due to its cable structure. I chose to knit both cowls flat and sew them up instead of changing the stitch pattern.
The stitch pattern is one of those that looks great on the wrong side too, even though it is flatter in structure than on the right side. You can easily adjust the width and the length of the shawl and the cowls. I discovered that I needed to bind off with a few extra yarn overs on the small cowl to make the bind off as elastic as the cast on.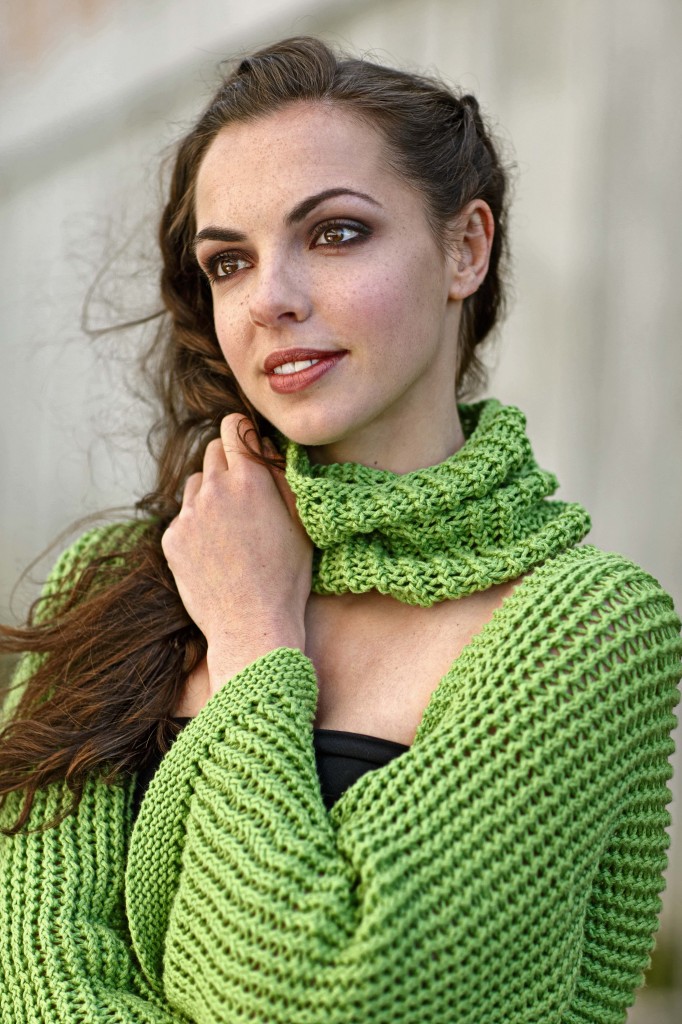 I have named the set "Zest" for its color and the vigor I believes it gives. There are two more designs in this series, one I have not shown you previously, and the Shawl sleeves.