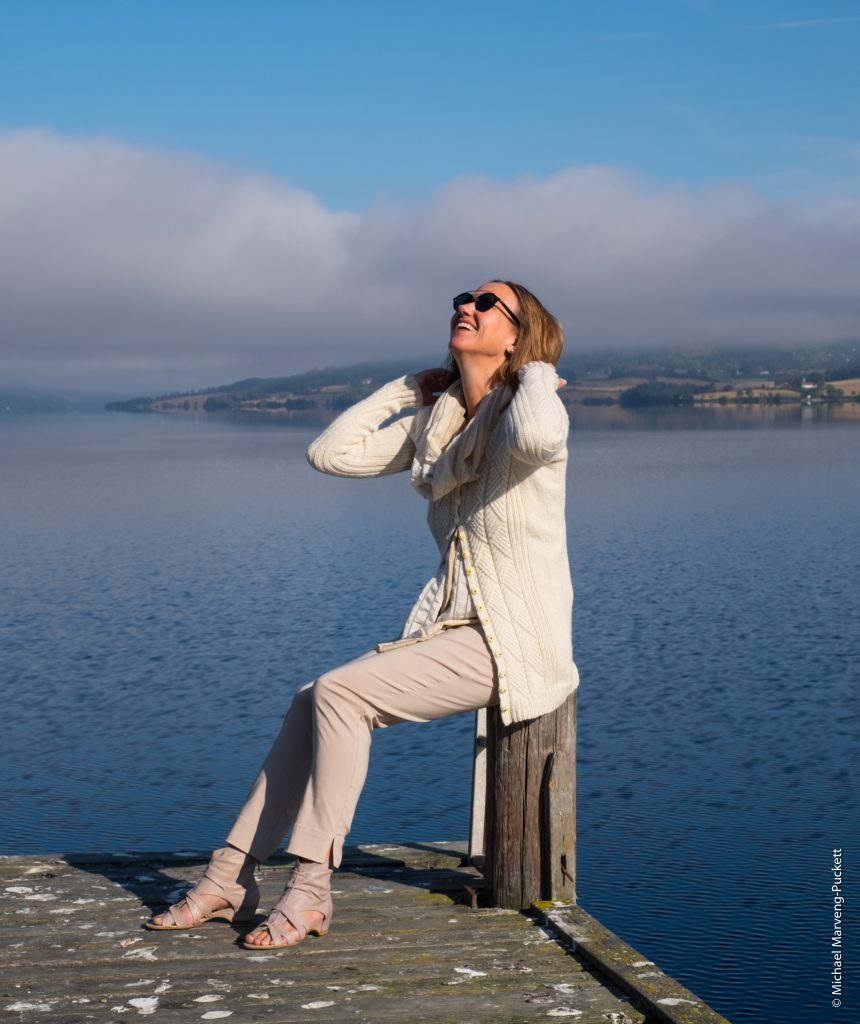 I wore my long jacket Helka for my Norwegian workshop Smart Knitting Techniques at Hadeland Glassverk at Jevnaker, in connection with their "Strikke 2016" festival. In bright autumn weather, my husband and I arrived early in order to have a chance to see the exhibition once more. Before the exhibition opened we used the time at the end of the beautiful Randsfjorden to take some new photos of me wearing my design Helka. Here I am sitting on the pier just outside of Hadeland Glassverk, when my husband captured this brilliant photo.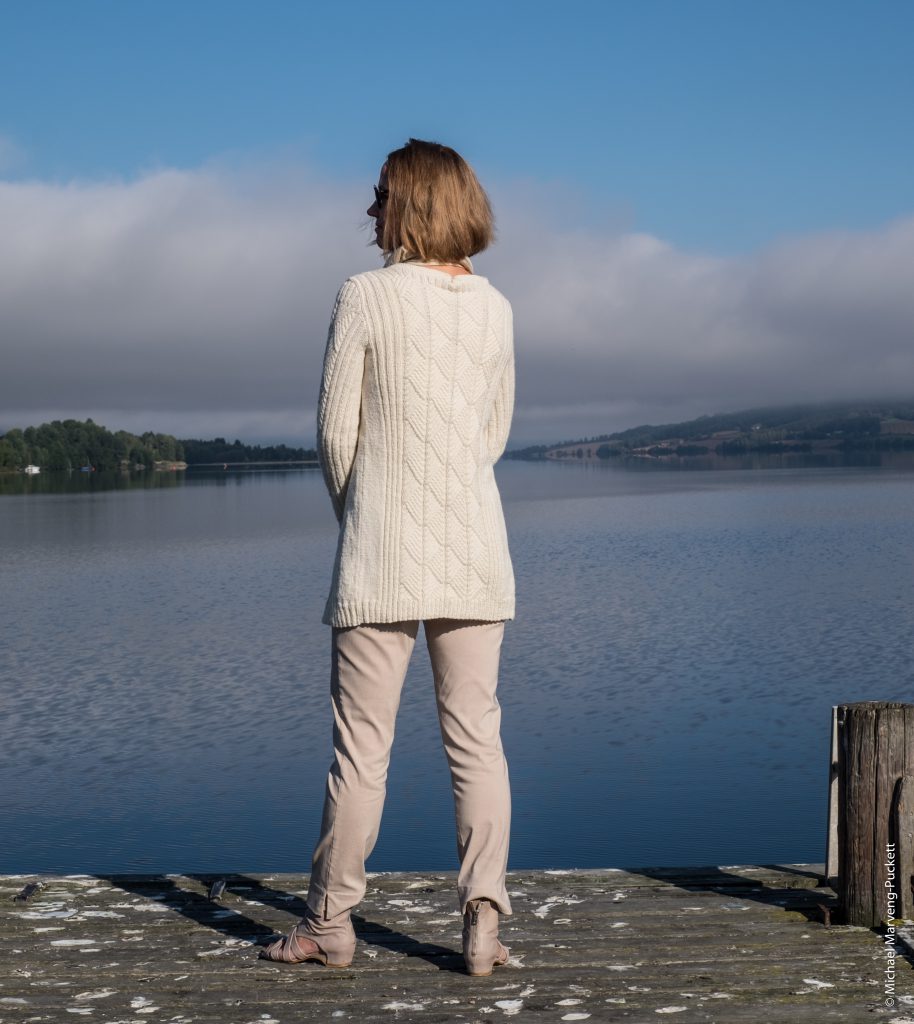 Here is my introduction to Helka: A long straight classical jacket with woven cables in a diamond pattern that ends in a rib. The cables are erased into a rib, then into stockinette stitch in the sides. Named after Helka the prosperous one, it has a deep v-neck and a double button band, leaving all the glory to the cables. Use it with a belt or adorn it with beautiful buttons like these jewelry ones by Siri Berrefjord.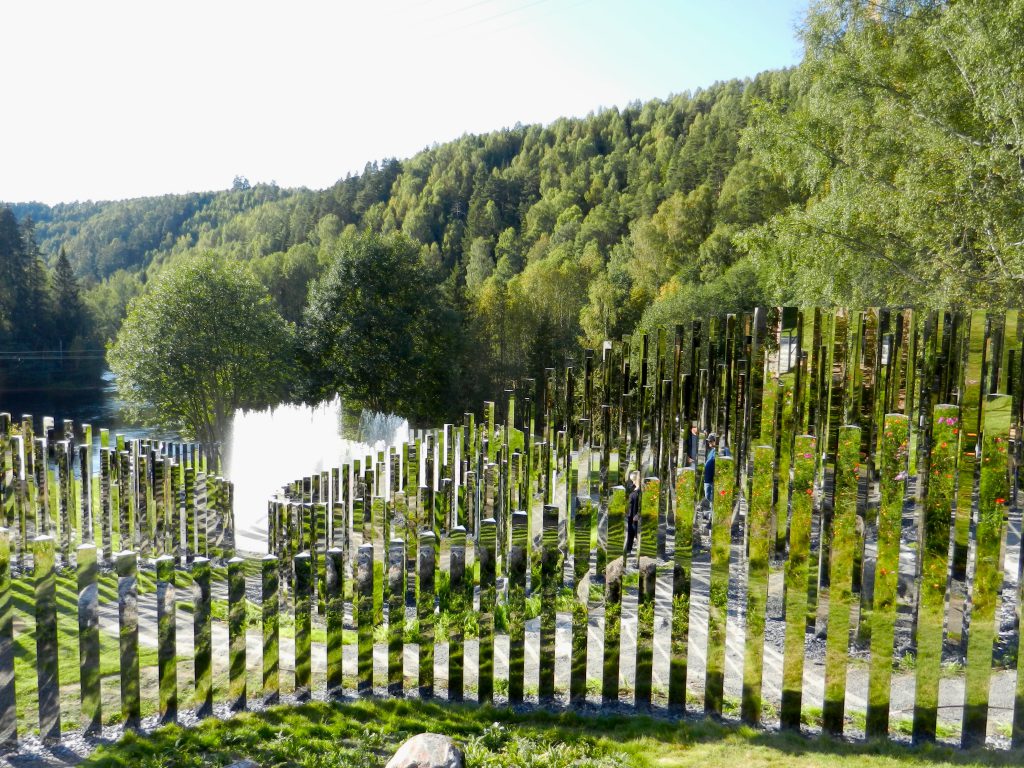 While I was holding a workshop in Japanese Patterns on Saturday, my husband went to a nearby industrial museum called Kistefos Museet, located at an old pulp mill from 1889, with a large International Sculpture Park incorporated into the beautiful and peaceful nature. The museum also has an Art Hall, which we yet have to located. You can glimpse the Randselva to the left in the photo above. Michael convinced me to come after my workshop on Sunday. I am ever so happy I did. One sculpture with its fountain took our breath away.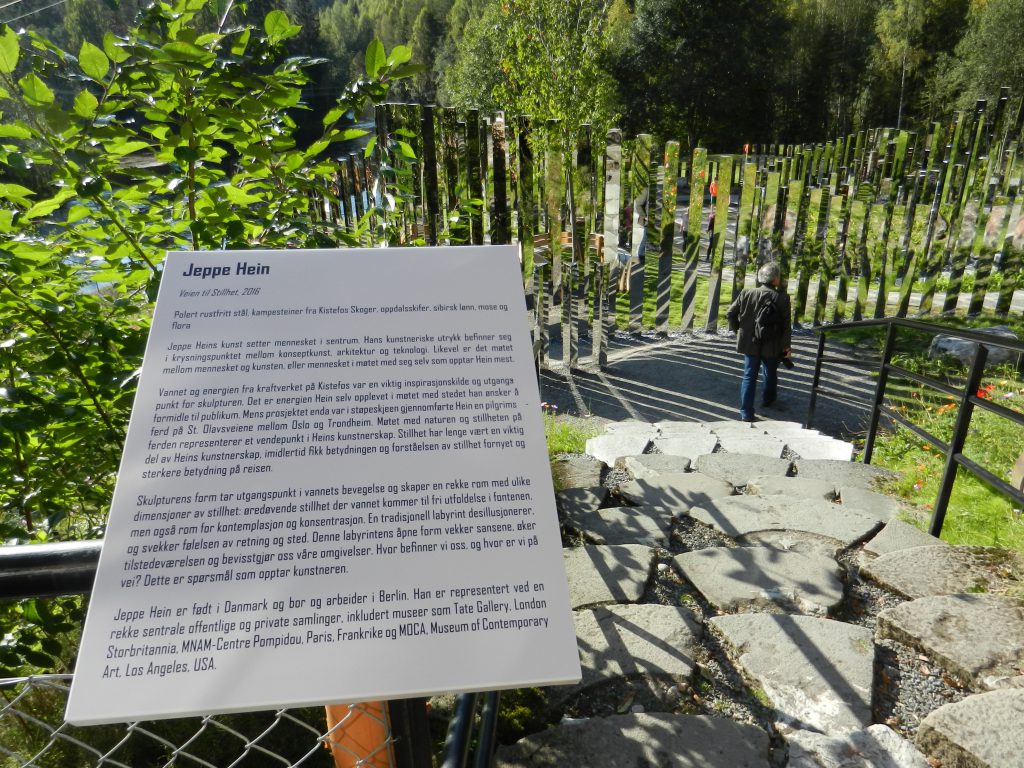 The sculpture of the year is called Path of Silence and is by the Danish artist Jeppe Hein. A path takes you through swirls of narrow mirror slices ending in a fountain with layered swirls of splashing water. It is made by polished stainless steel, giant stones from the forests of Kistefos, Norwegian slater, Siberian maple, Norwegian moss and flora.
The introduction reads: "Jeppe Hein's art places the human being in the centre. His artistic expression is in the intersection between concept art, architecture and technology. Still, it is the meeting between the human being and the art, or the human being meeting him- or herself that mainly occupy Hein". Above you see it in practice by yours truly.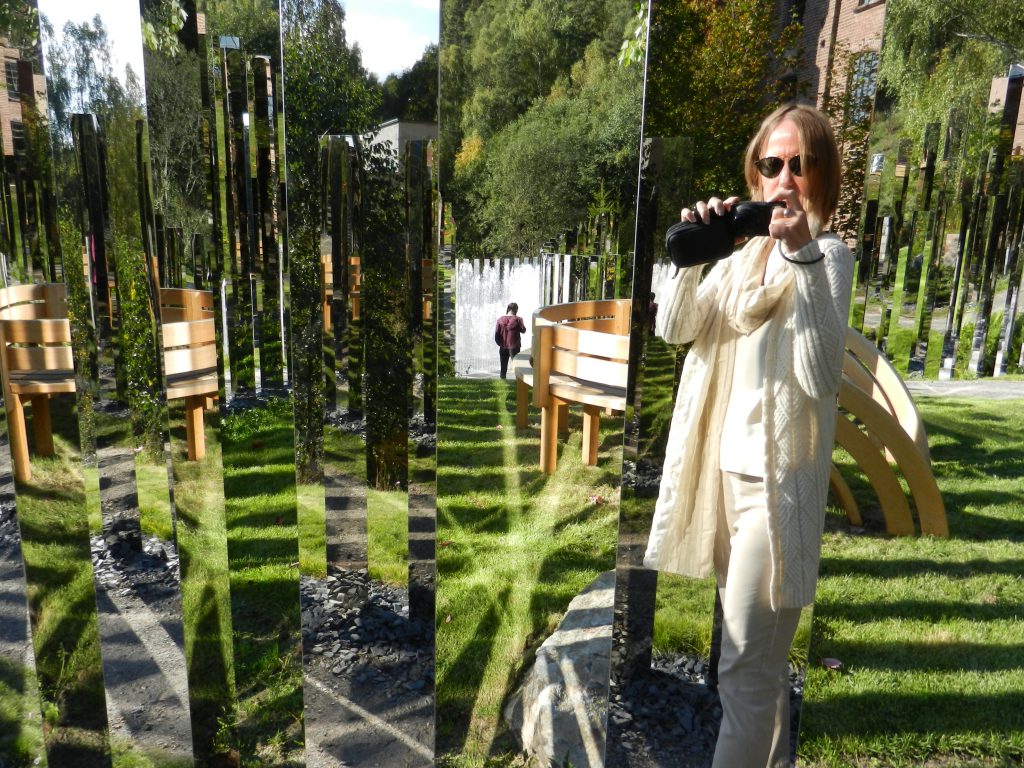 The Children and adults alike were running through the swirls of water and walking dry around inside the fountain. Take a look at it photographed from above here to understand the lay-out. The museum is closed in the winter season, but definitely well worth a visit in the summer season from late May to early October.