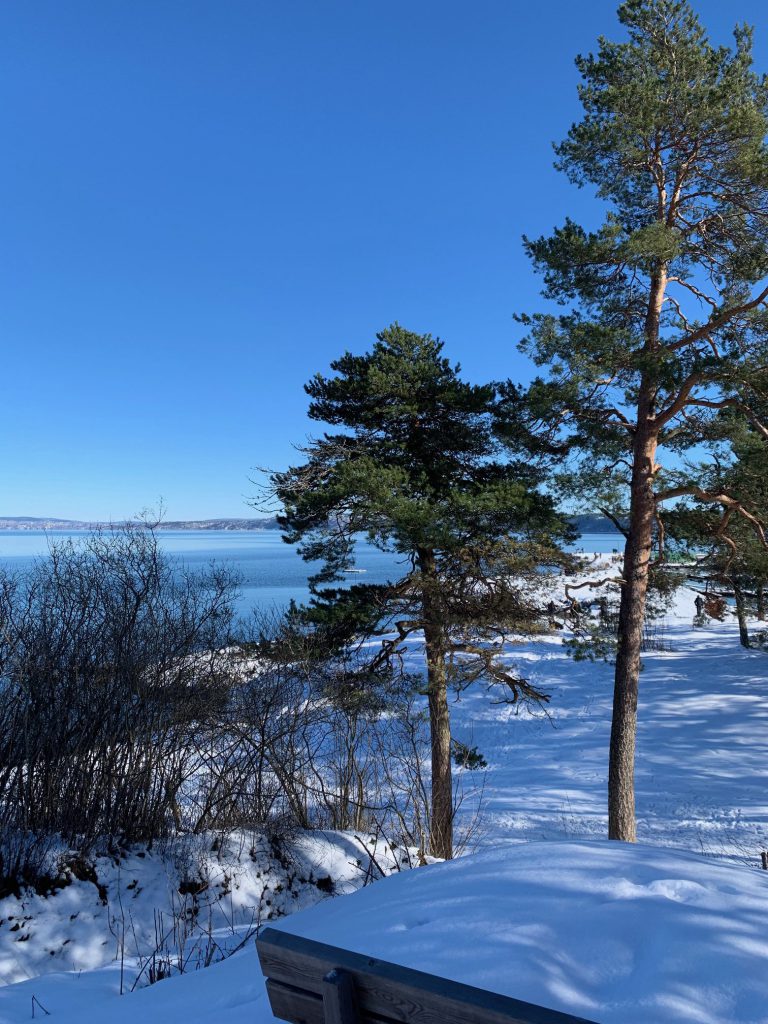 Michael and I have just spent a lovely weekend in Asker, staying with designer & author Tove Fevang and her husband, photographer Geir Arnesen. The occasion was the Norsk Strikkeforbund/Norwegian Knitting Association had their yearly meeting at Scandic Asker Hotel and I was invited to hold a talk on Digital Knitting. Asker is just outside of Oslo to the west. The photo above is taken on the Sunday when we went for a walk by the Oslofjord at Vollen in Asker.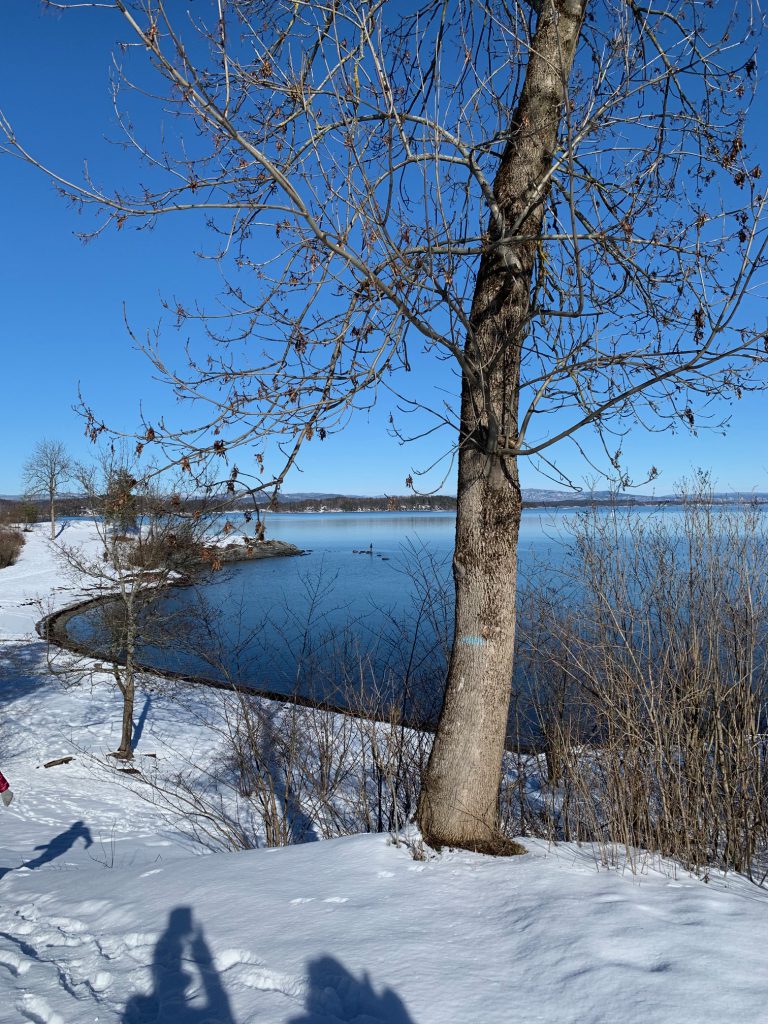 A lone fisherman was out in the water trying his luck, probably for mackerel. While Geir and Michael were walking closer to him, Tove and I were chatting hence falling behind. Or maybe it was due to the amount of wine we had drunk during the weekend. The temperature was 10 degrees Celsius/50 degrees Fahrenheit so it felt balmy in the sun, but a lot colder in the shade.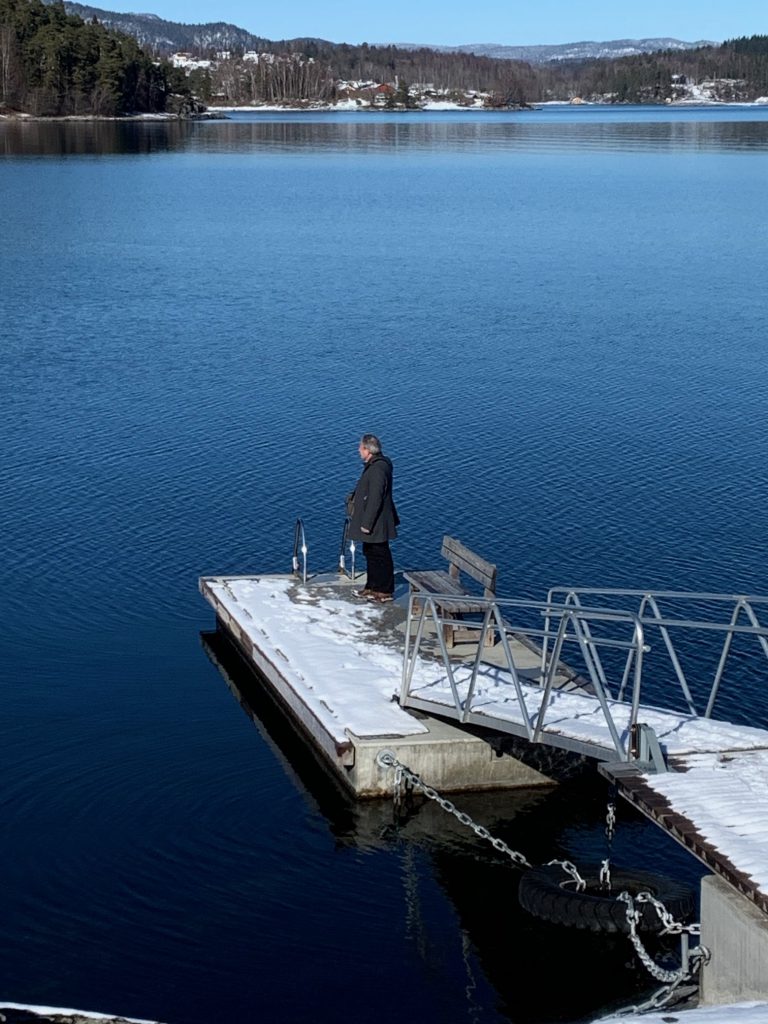 Vollen is one of 5 recommended beaches in Norway, see this article. Here is Michael checking out the water. Unlike our local lake, Rødenessjøen, the Oslo fjord is not frozen. There were a lot of people out walking this Sunday, even though you cannot see them in these photos.
We also visited the Oslofjord Museum and their coffeeshop. It is the low building at the bottom with flats above in this photo.
Geir took this photo of the three of us. During most of Saturday he and Michael were out photographing while Tove and I attended the yearly meeting for the Norwegian Knitting Association. Michael and I had a lovely weekend with delicious food as well as fabulous company. I will tell you about the yearly meeting in my next blog post.