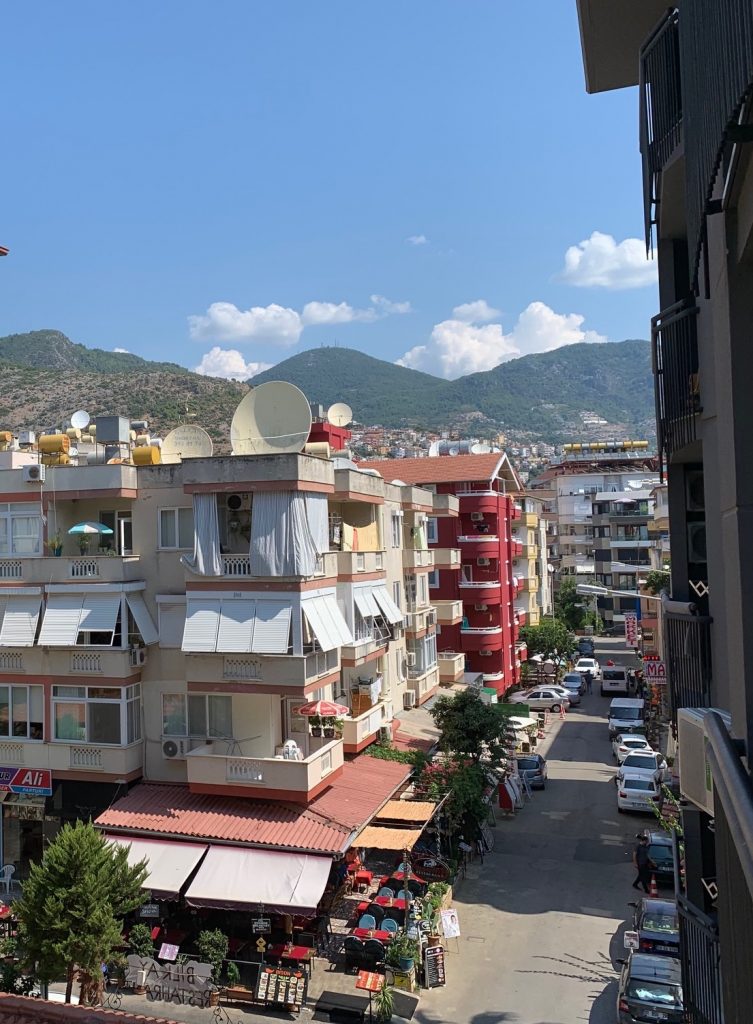 Early Sunday morning my mum and I arrived at our hotel Cooks Club Alanya in Turkey. The super hot temperatures around 34 degrees Celsius/93 Fahrenheit late in the evening took us by surprised as we left an autumnal Oslo. On Thursday it actually hit 40 degrees Celsius/104 Fahrenheit in the sun, and with 30 degrees Celsius/86 Fahrenheit in the sea, I had to use the beach shower to cool down. All in all, we have spent six relaxing days here in Alanya. Today is our last day. So if my mum wants me to join her on another holiday, I certainly will. Above you can see the street view from our two room apartment balcony, below our sea view.
We spent most days on the beach. I have relaxed by reading, swimming and watching the water sports enthusiasts as well as the myriad beach life. My mum and I have been testing the pool area and can confirm that the bar offers a very good Aperol Spritz. The accompanying techno music (from numerous speakers around the pool) was definitely intended for the much younger guests, but we enjoy studying all the tattoos on show. I am especially taken by the different bar code versions. Below is an early morning view, taken while I was jogging to the gym.
 In addition to the large number of Norwegian tourists here, but there is also a number of Norwegians living here. Hanain Shah came to pick us up to take us to his Indian restaurant, Indian Bazaar. He asked which nationality we were and surprised us by saying that he was Norwegian too, from Løren. Not only is he and his wife running the Indian restaurant, but also a real estate company: Plus Investment Alanya. We had a delicious meal at the first Indian restaurant in Alanya and also had a nice chat to his wife Aiste Marie. Below you see my mum in the corner of the picture.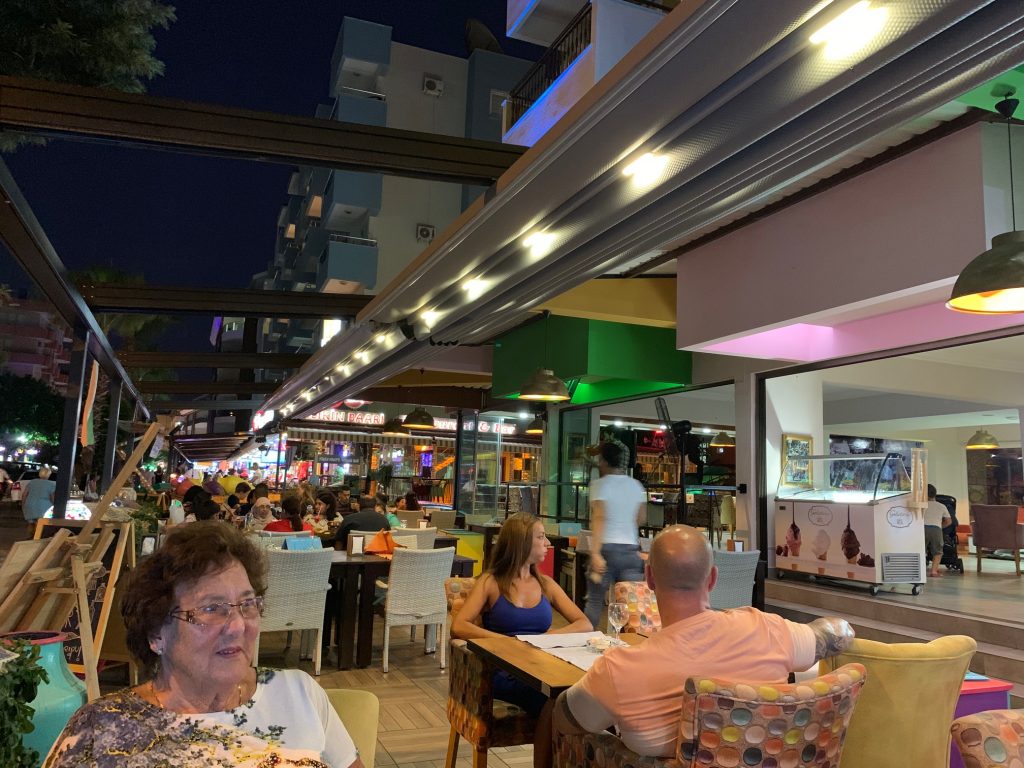 We met more Norwegians working in different stores, some lived in Alanya while others were in the city only during the summer. A number of the Turkish staff could also speak a few words of Norwegian and the phrase "Norge er best"/Norway is best was often heard. I must admit if felt quite funny.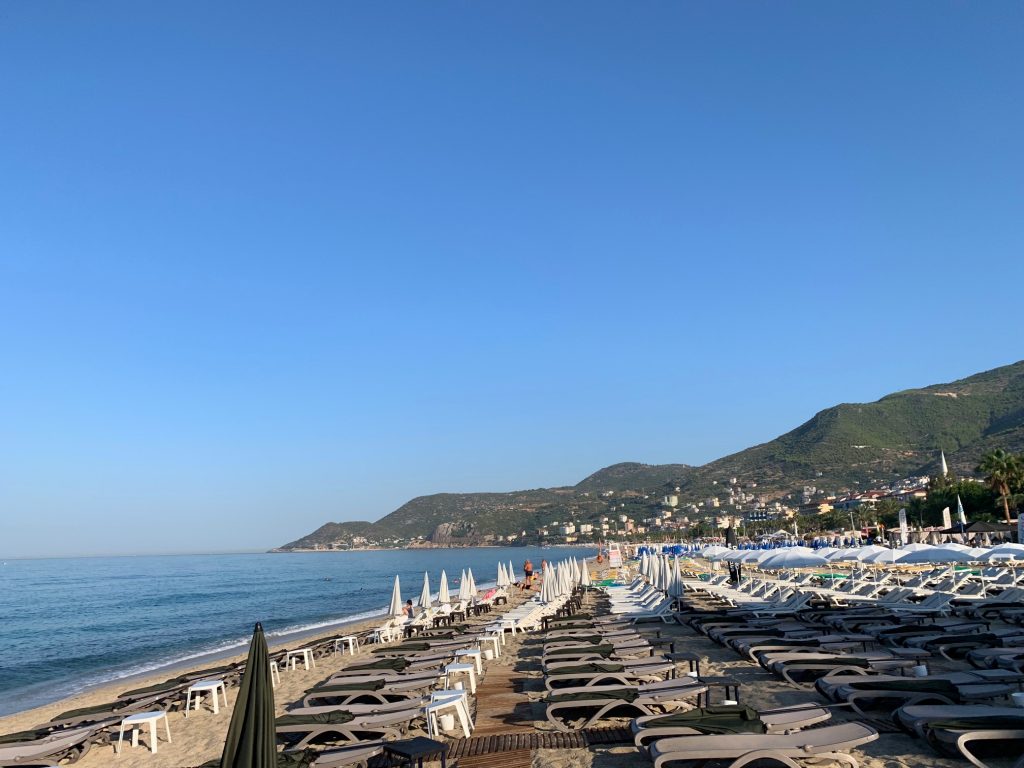 Cooks Club Alanya does have a Spa, so we followed our tradition and booked Turkish Bath, Sports massage and a pedicure. As always it was a lovely treat and refreshing! One of Michael & mine neighbours Kjetil & Tore were also going to Alanya. So on Thursday we met up for lunch at our hotel. We shared a very nice meal at the beach café, called Cantina! I have not done a lot of knitting, as it has been too hot, nor did we visit any of the three listed yarn shops in Alanya. We did however have a walk along the main street and did a bit of shopping! Shoes, t-shirts, bags and a dress, if you were wondering. It was a very enjoyable holiday, indeed! Greetings from Turkey!