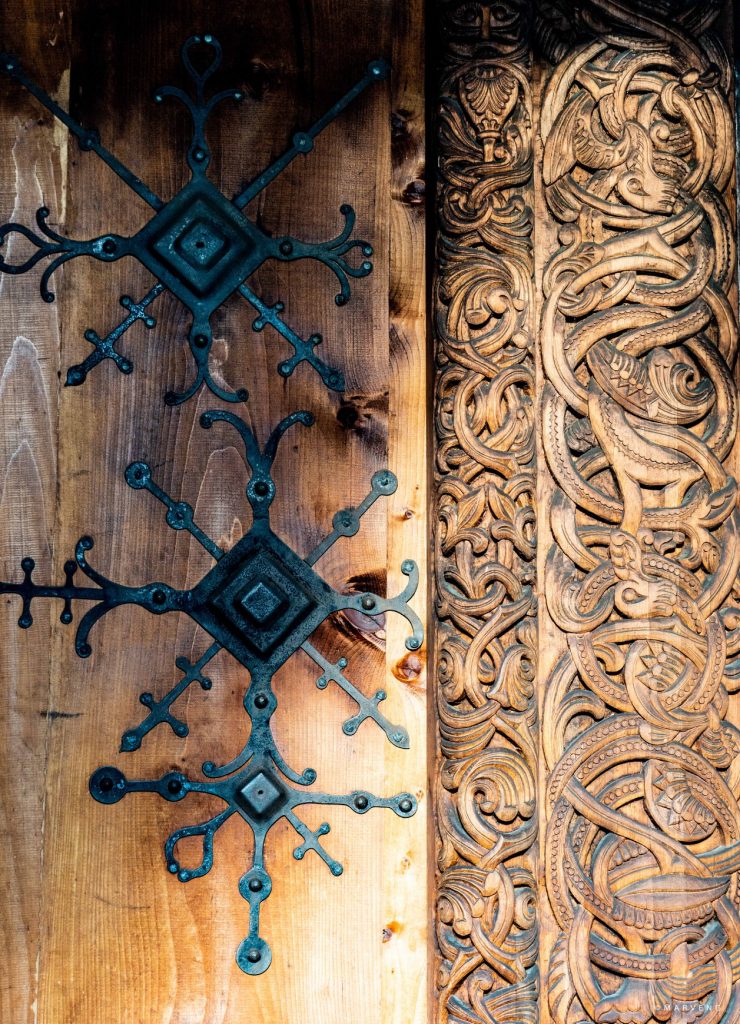 Christmas 2019, just like last year will be a Knitmas for me. I never get even close to the preparations I had planned to do for Christmas, before it is Tiny Little Christmas Eve. That is tomorrow; Sunday 22nd of December. I have worked with Christmas patterns for the Norwegian magazine Familien since July, so my first greetings I received from the handicraft editor back then. No wonder I loose track, really. Michael and I will be celebrating Christmas Eve with my brother and his family, as well as my mum.
Our next party will be on 2nd Christmas Day (read: Boxing Day) – 26th – and then on New Year's Eve. So I will have time off relaxing in between knitting and pattern writing for my next deadline in January.
Above is a detail from the door of the new Gol Stave Church from 1995, based on the original one from about 1200, now at Norwegian Museum of Cultural History at Bygdøy in Oslo, photographed by Michael on our way home from Geilo.
I wish you all a Merry Christmas, Happy Knitmas and Holidays!