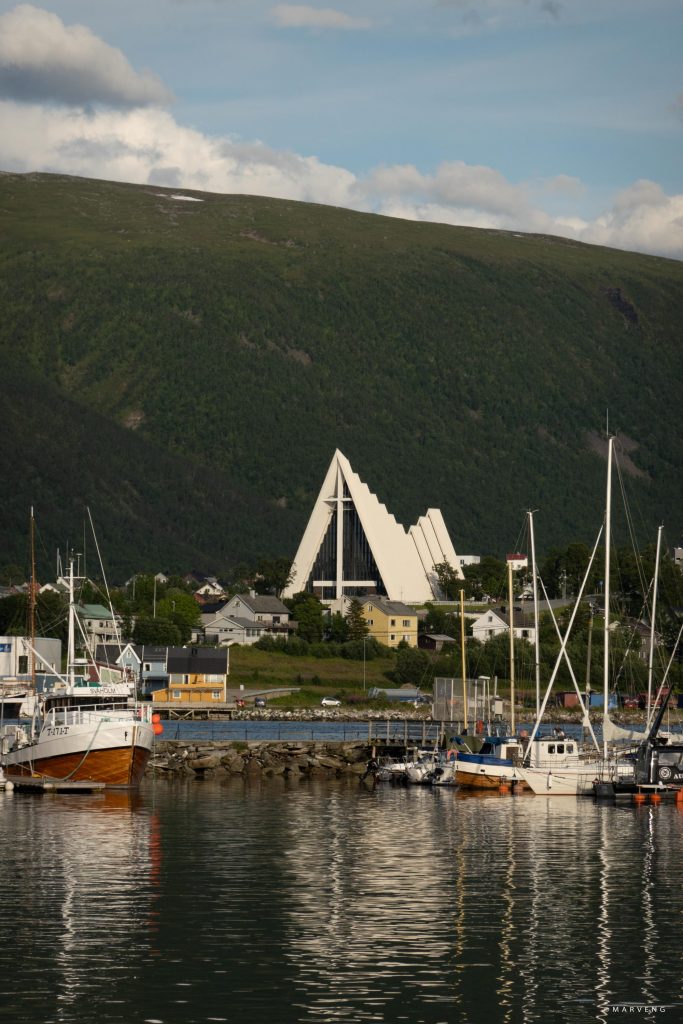 I wanted to share a selection of the photos Michael took of the architecture in Tromsø from our trip back in July. It was our first trip so far north, above the Arctic Circle, and we were so fortunate to have so many days with very warm temperatures for Northern Norway, that is; 24 degrees Celsius/75 degrees Fahrenheit, see the Postcard from Northern Norway. On top of our list to visit was the Tromsø landmark, the Ishavskatedralen/Arctic Cathedral and Michael chose our hotel Scandic Ishavshotel based on its location with a view towards it. The photo above is taken with a zoom in the evening after 7 PM, while I have captured Michael in action for scale in the photo below.
The architect is Jan Inge Hovig and the cathedral was dedicated on November 19, 1965. Above is the main entrance on the western side; it is surrounded by a large glass façade with a pronounced cross. The cathedral is built of eleven cast-in-place aluminium-coated concrete panels.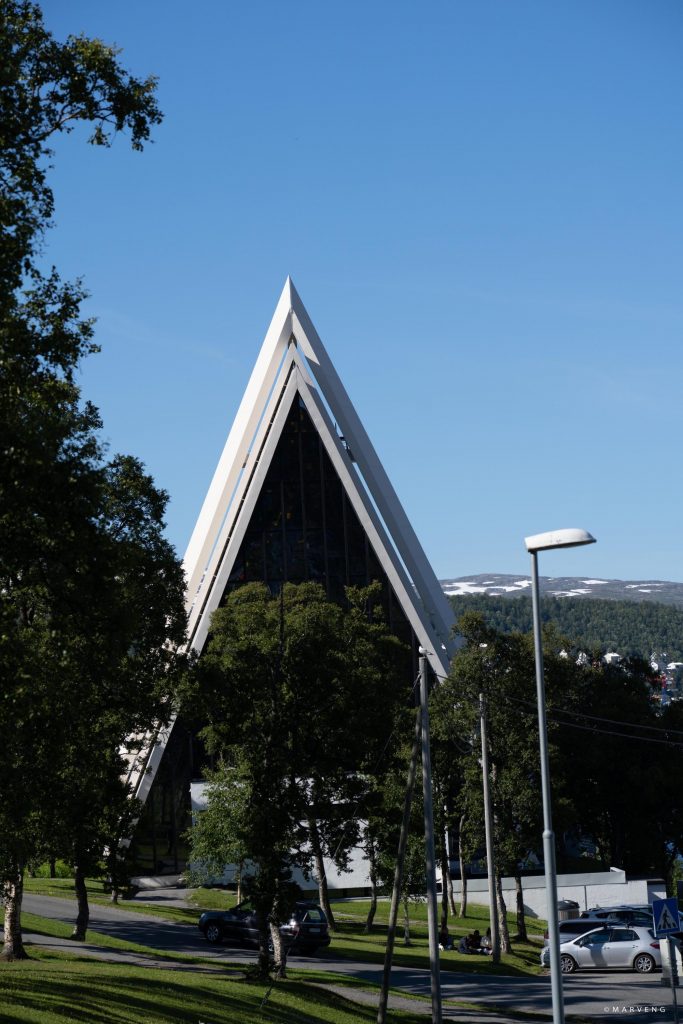 The view from the backside, which we saw first as we came walking from the Fjellheisen/Cable Car.
Below is the side view, where you can see the construction and the eleven panels.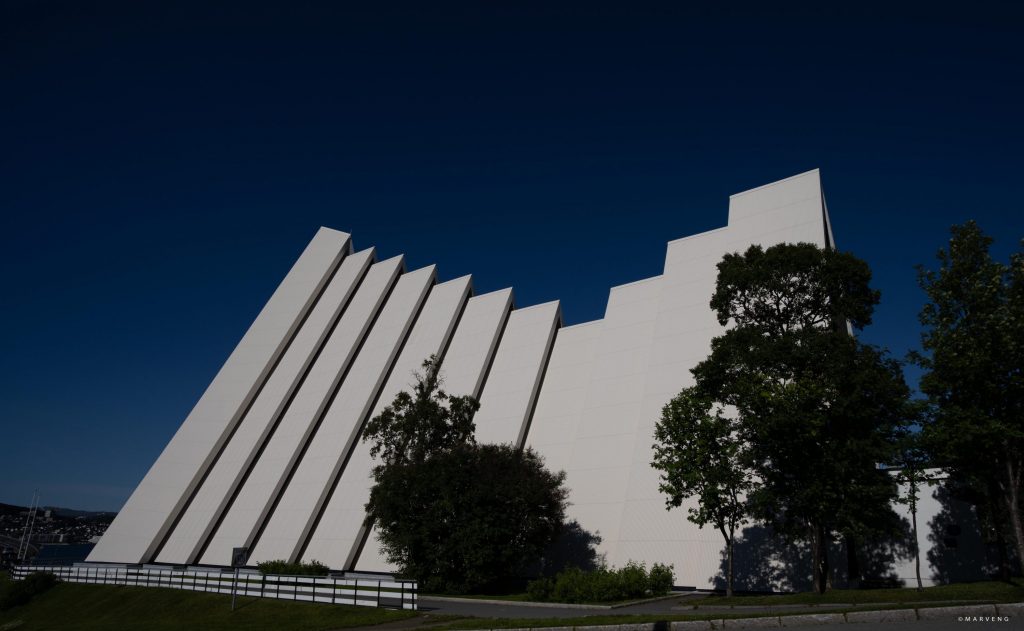 The cathedral was open so we were able to take a close look inside too.
"The fantastic glass mosaic on the eastern side was added in 1972. The glass mosaic is one of artist Victor Sparre's most prominent works. It depicts God's hand from which departs three rays of light: one through Jesus, one through a woman and one through a man". Continues on the webpage to the Arctic Cathedral.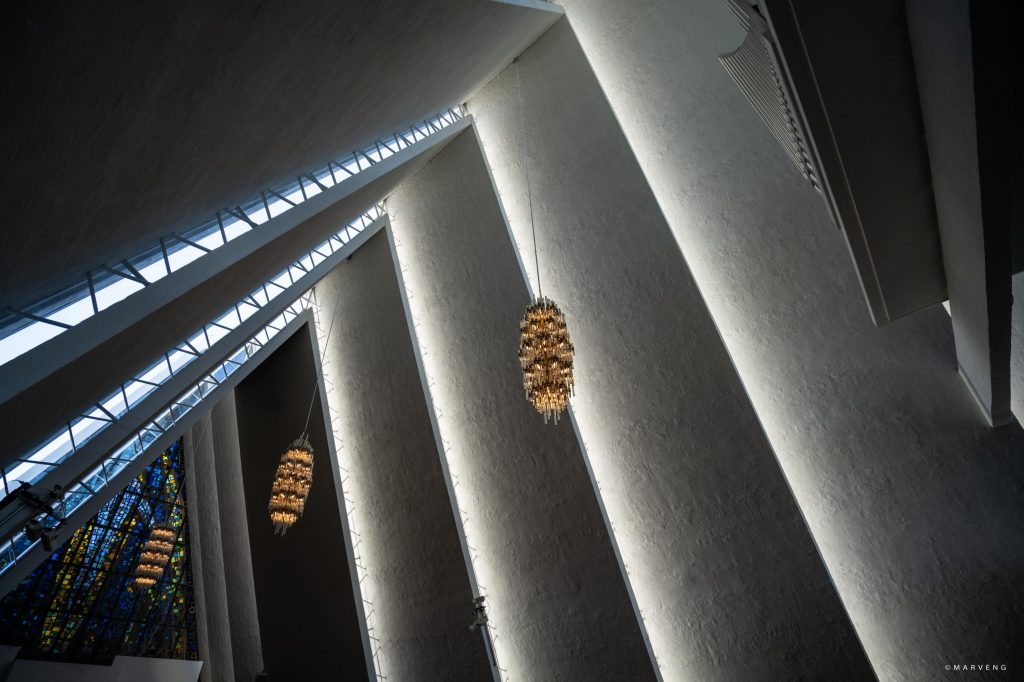 Take a closer look at this photo and you will see the glass mosaic in one end and the organ at the other end of the church.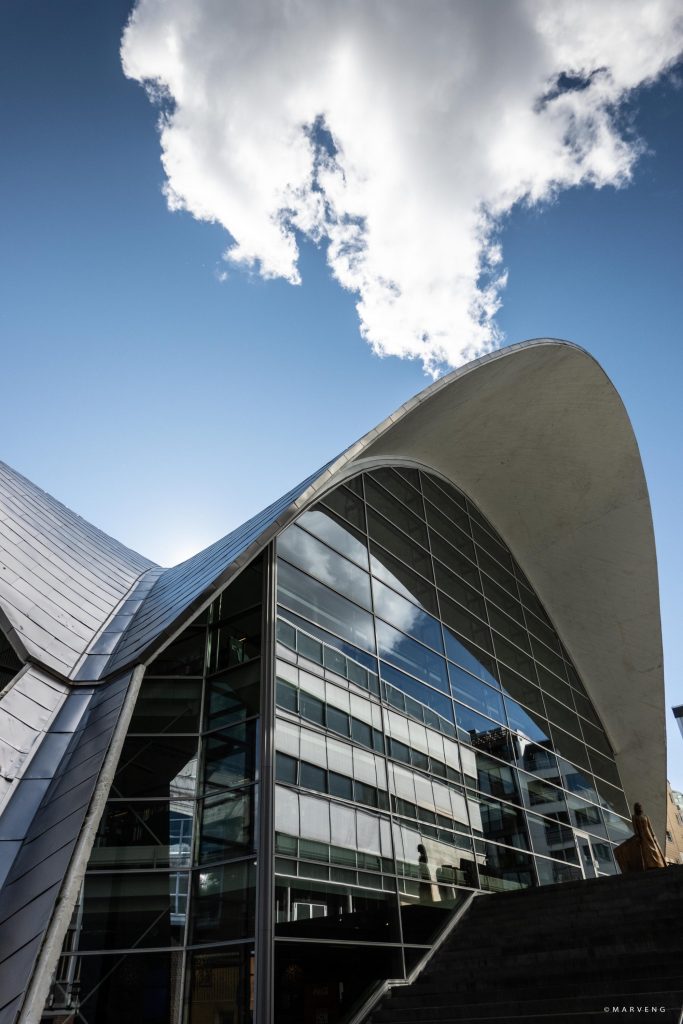 Next on our list was the Tromsø bibliotek/Library. The building was erected beneath the original roof of the old Fokus Kino/Cinema, drawn by architect Gunnar Bøgeberg Haugen and opened on th 16th of March 1973. The special roof construction was made inspired by the Spanish architect Félix Candela's construction, often labelled candela shell.
The architect behind the library is HRTB AS. The building was opened in 2005 and offers amazing views of Tromsø. Yet, only a few of the study desks, with a view, in the reading room were taken on the day we visited the library.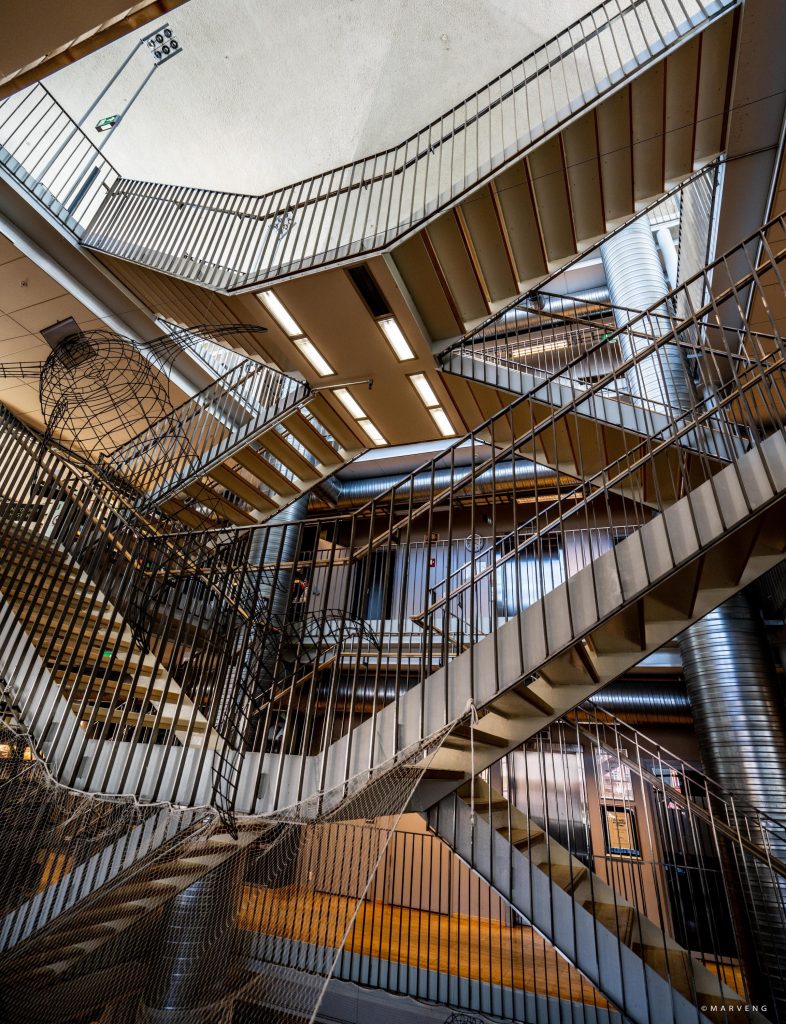 The staircases criss-crossing the interior looked like an elaborate sculpture.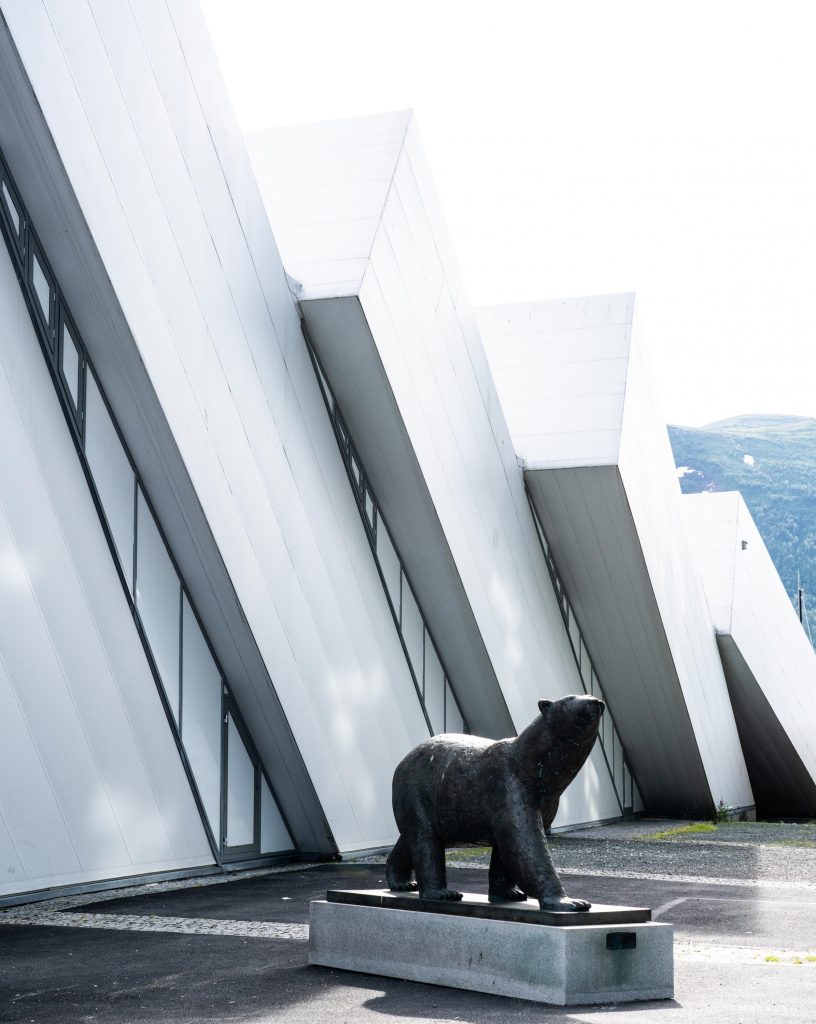 Lastly, I wanted to share the very distinctive building exterior of Polaria – the Arctic aquarium – that represents ice floes that have been pressed up on land by the rough seas of the Arctic. Do check out the sketch made by the architects; Jaf arkitektkontor AS.
I hope you will enjoy these photos from the architecture of Tromsø. I recommend you visit Tromsø and explore Northern Norway, when it is safe again to do so!