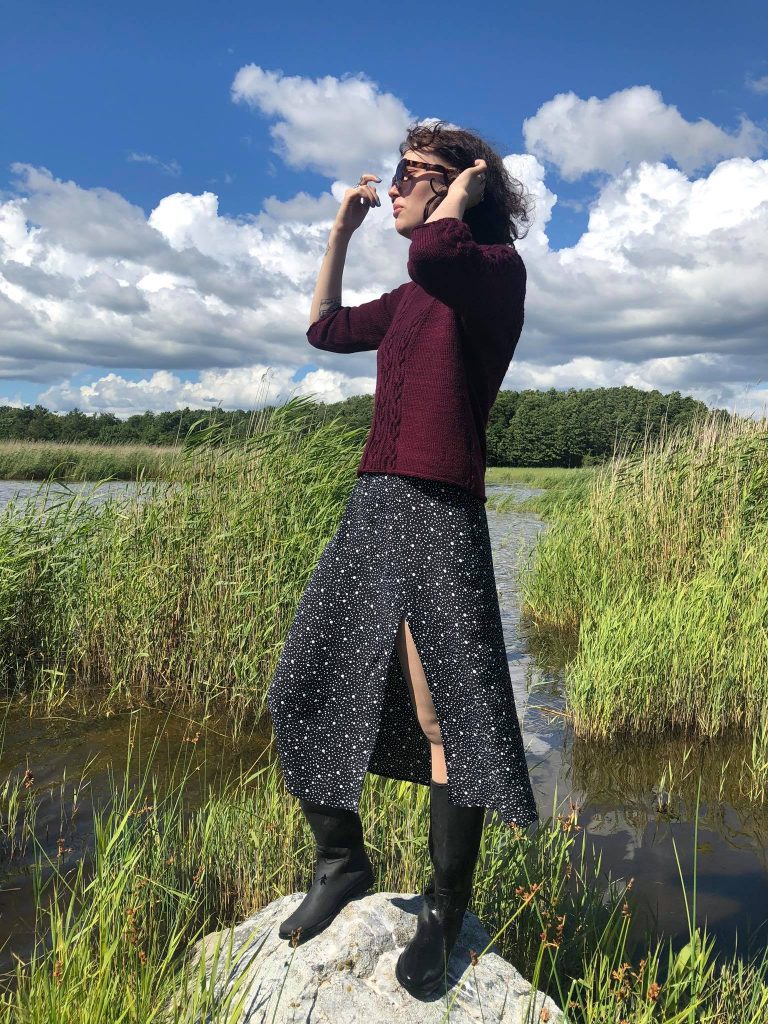 I have been looking forward to sharing these amazing photos that Siret took of her daughter Annika wearing the Skyla design, she test knitted for me, at a stunning location on the island of Saaremaa, where they live, in Estonia.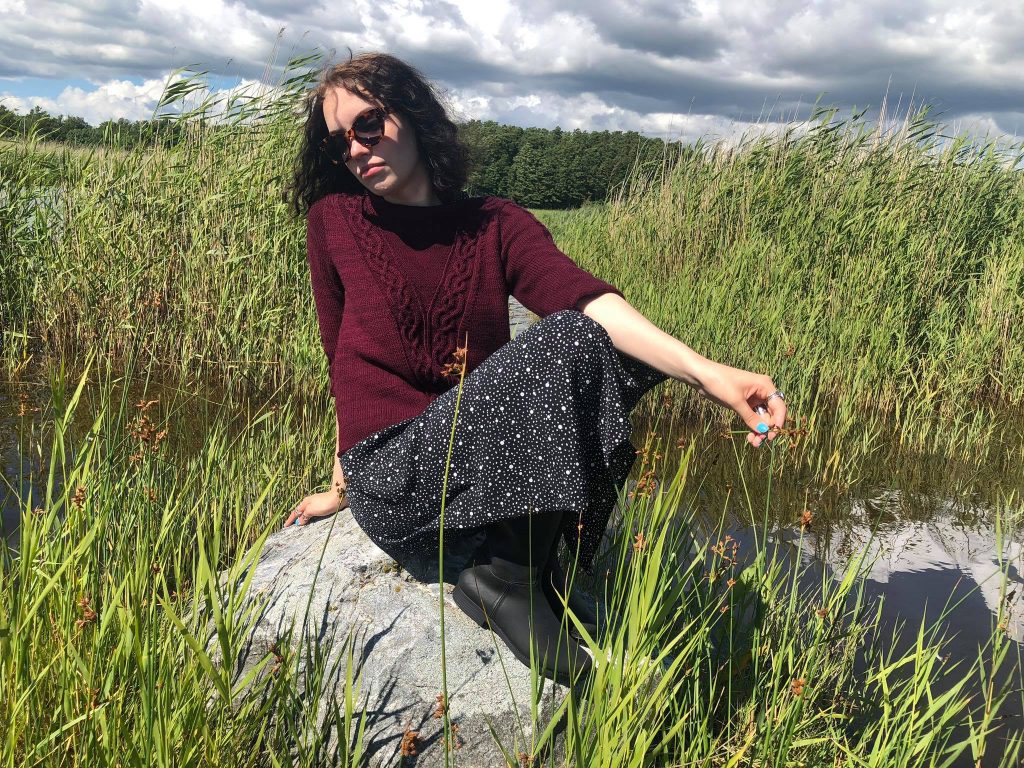 Siret, aka kollane on Ravelry, "chose a well-twisted merino yarn Emma, which was hand-dyed in a wonderful Bourgogne tone by the very talented Nathalie Woolissime Yarns. This yarn has excellent stitch definition and the cables look good even when knitted with a darker yarn" according to her project page on Ravelry.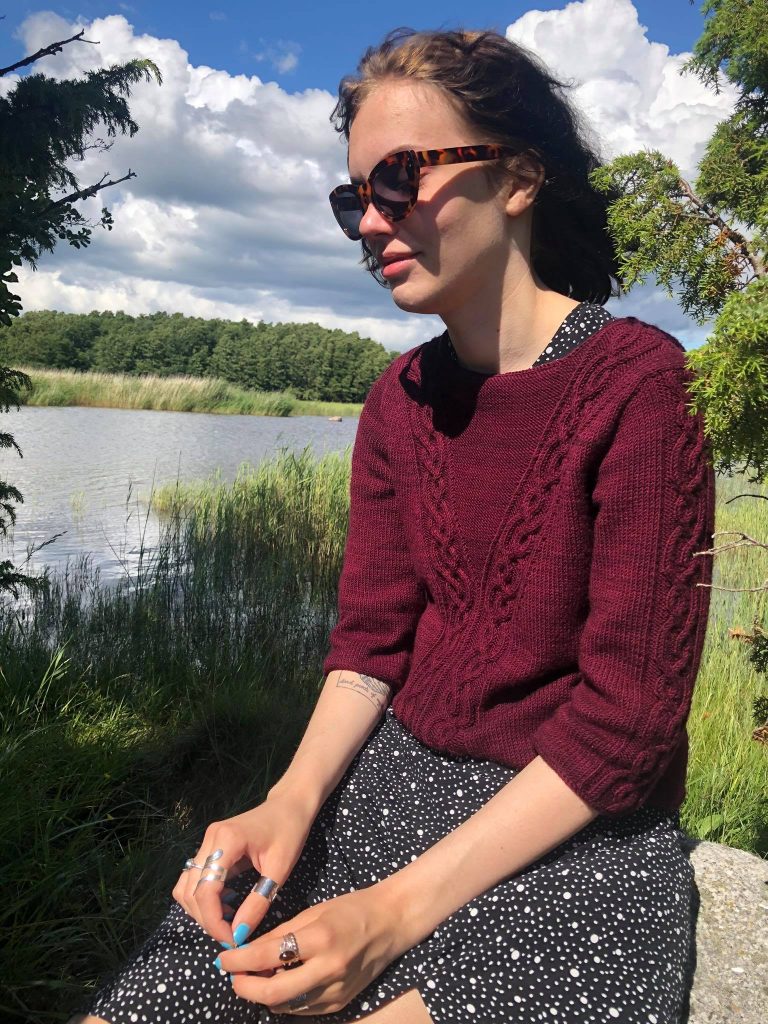 Annika is wearing Skyla in size Small which Siret knitted using a 3.25 mm/US 3 needle to achieve the gauge of 25 stitches and 32 rows in Stockinette stitch measuring 10 cm/4″ square.
On Siret's project page on Ravelry she writes how she made the Skyla pullover shorter after she had knitted it according to the pattern: "I knitted all the pieces as in the pattern, but before sewing the sides together, I decided to cut off one pattern repeat. I did this because the length shown in Linda's pattern was too long for me. I could have knitted the body pieces shorter at first, but I hesitated for a long time to make a final decision. I would also have liked to have a longer version of Skyla". Well done and I am so happy to hear that! Thank you ever so much for test knitting for me as well as taking these stunning photos, Siret!
Here is my introduction to the pattern: Skyla is a cabled a-line pullover with short sleeves, adorned with two central mirrored cables divided by twisted stitches. The small cables, created by Devorgilla, run towards each shoulder and make a v-shaped panel of reverse stockinette stitch at the center. The sweater ends in a casual wide rounded neck. To show off the stunning hand dyed Pure Sport yarn by Dye Dye Done, the sides are all in stockinette stitch. Skyla is knitted in pieces for the ultimate fit and has a cowl that can be worn as a collar.
The English and Norwegian Skyla pattern, in sizes XS to 5XL (82 to 164 cm/32.5 to 64.5″ bust) with a 25 sts and 32 rows in st st using 3 mm/US 2.5 needle measures 10 cm/4" square gauge,  is available to download from my Ravelry store and from LoveCrafts.