Handweavers Studio & Gallery in London is my yarn heaven, where I find a lot of inspiration in the neatly stacked beautiful colourful cones of yarns from the whole world of fibres. To my delight I have discovered that they sell two sample sets of their yarns. Set 1 includes all the colours of the chunky and supersoft lambswool, the 2/16 and the 3×2/16 mercerised cotton, the 60/2 and 30/2 silks, and the various weights of cabled cotton warp. Set 2 includes all the colours of tencel, cotlin, the viscose/linen blend, the Puma stretch viscose, the Jaggerspun merino and the Jaggerspun Zephyr. I recommend you visit but ordering by phone or e-mail works, for details see their website www.handweavers.co.uk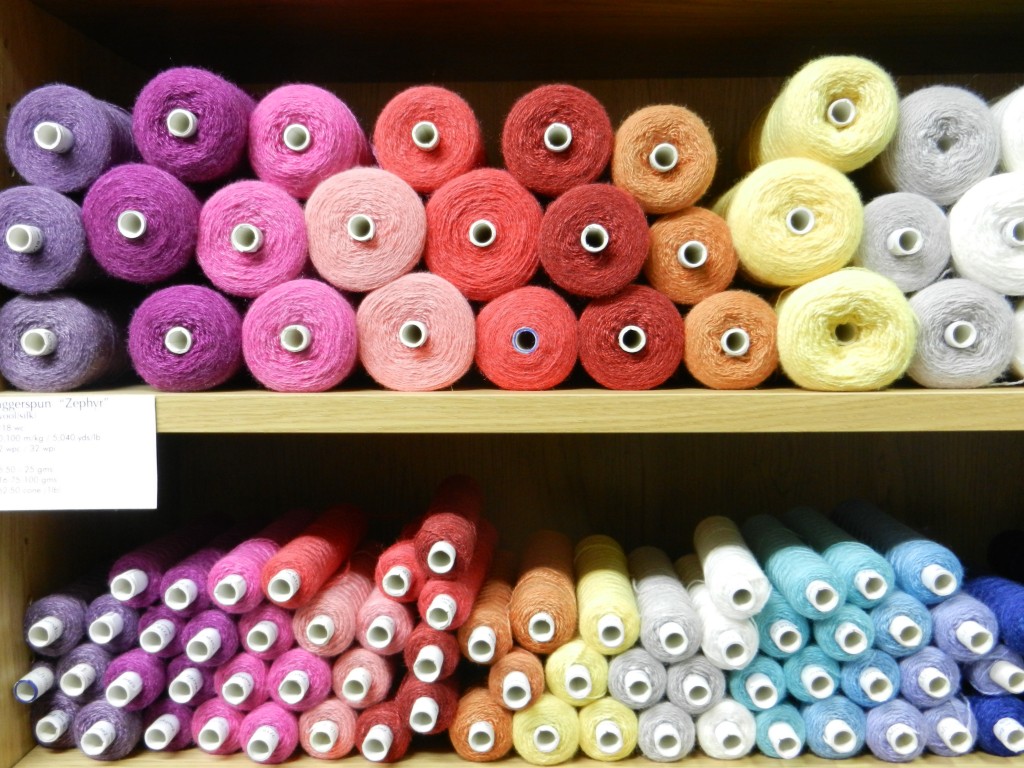 If you have been reading my blog you will recognise two of those yarns: Tencel and Jaggerspun Zephyr. I discovered both at the Studio and have used both in my book, out in Norwegian today, Wednesday 25.th of January, called 'To rett en vrang. Designstrikk'. I wanted to introduce you to my heaven and show you a few photos from it. Here is a series photos of the Jaggerspun Zephyr.
Jaggerspun Zephyr Lace is a luxurious yarn made from 50% fine merino, 50% tussah silk. Because the wool and silk accept the dye slightly differently, the yarn has a softly tweedy or marled effect.
It is sold on a small spool of 25 g/0.8 oz or 100 g/3.5 oz or on the 1lb/453 g cone supplied by Jaggerspun. I prefer knitting from spools or cones since the yarn tangles less and there are usually no knots unlike in balls of yarn. When you knit with yarn doubled you can make your own melange colour and I find the small spools are perfect for colour testing. The result of knitting with 2 strands is a denser fabric which gives the garment a professional finish, in my opinion, and why I chose to do so.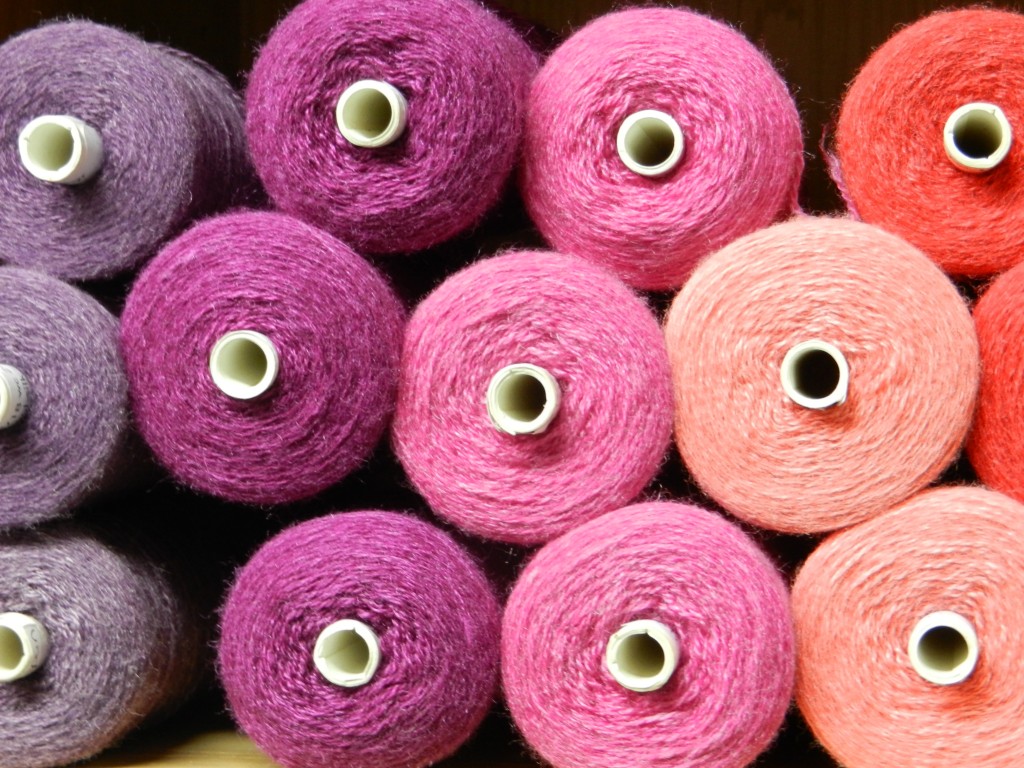 Zephyr Lace knits up beautifully with a single strand in a lace project or with a double strand in a 4 ply project using a 3mm/US 2-3 or a larger needle. I have used it double, to show off its lustre even more.
Here you can see the colour I fell for, Magenta, and the cardigan I designed using a cluster pattern, stunningly worn by Anna Pfeifer.