I have wanted this book for nearly a year now, ever since the first time I saw it at a bookshop in Reykjavik and had planned to buy it next time we go to Iceland since there is so much more to explore on Iceland, see my post on 101-reykjavik and on knitting-iceland. But fortunately I was tipped off – yes, Ravelry again – that it was available online at shopicelandic – going there can be rather expensive, you have been warned. So what is this book, you ask. Traditional pattterns for textiles from Icelandic Manuscripts from the 17th through 19th Centuries collected and presented on grids and redrawn digitally. The patterns were used in embroidery, weaving and various forms of needlework.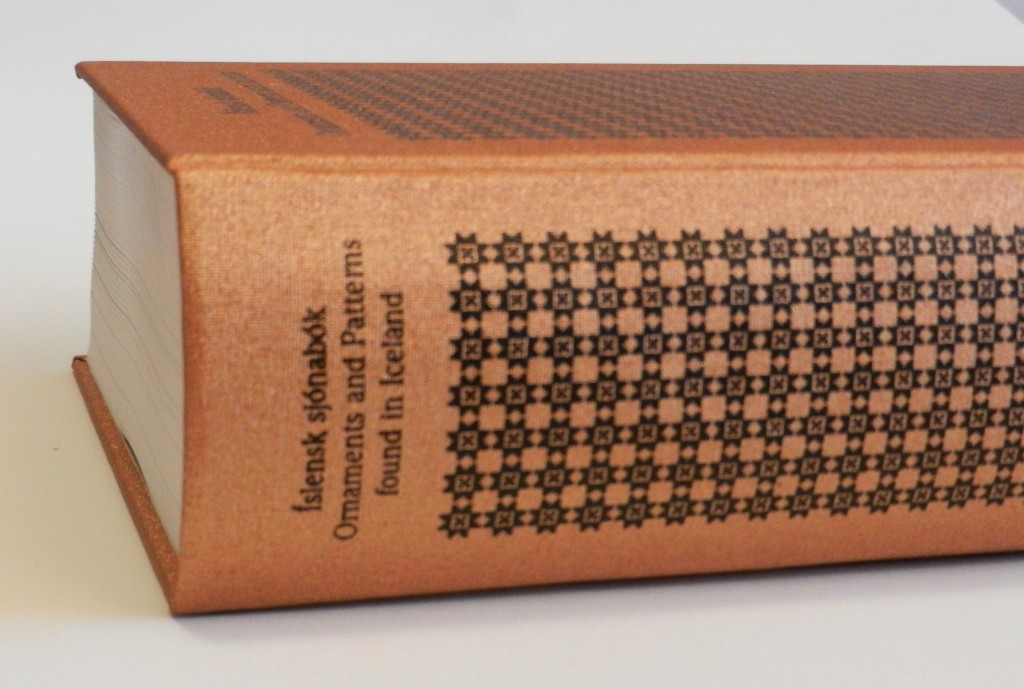 The idea to publish a reference book of the old sjónabók manuscripts came at the 2007 conference on Nordic handcrafts in Iceland organised by the Icelandic Handcraft Association. "The Department of Design and Architecture at the Iceland Academy of the Arts expressed an interest in collaborating with the conference organisers by offering a course for graphic design students in which all of the sjónabók patterns would be drawn in electronic format. The aim of the course was to introduce aspiring designers to the ten pattern books, as well as to make this wealth of patterns and designs more accessible than before." The result is a magnificent fabric bound hard cover book consisting of more than 780 pages and including a CD with all the patterns. Be aware that the CD is made for Windows and not Mac friendly – but thankfully my husband still has windows on his mac.
Nine of the manuscripts are registered and preserved at the National Museum of Iceland, while one is in the collection of the National Museum of Denmark. Each one has a brief description by Lilja Árnadôttir of the National Museum of Iceland. You will find the patterns in the book analysed under three headings: rosettes, friezes, and planar patterns in an essay by Lasse Savola of FIT, State University of New York, called "A Preliminary Mathematical Analysis of Patterns in Icelandic Sjônabók".
Equally interesting but even more thought provoking is the essay by Gudmundur Oddur Magnússon of Iceland Academy of the Arts, introducing the patterns: "In our time, patterns or decorations have acquired a negative image precisely because they have lost their original symbolic values. Throughout history and across cultures, there are many examples of patterns having been designed not because of their decorative aesthetic value in and out itself, but rather to complete another given work and to emphasize its meaning. Patterns and symmetry originally stem from insight, purpose, and necessity, not from an aesthetic impulse or a superficial need for decorations. To imagine a pattern as a decoration that one can attach to an object out of personal taste and desire without it changing the object's function is a more recent concept – a concept born after losing our understanding of the symbolic meaning of the pattern and having begun to see it as an empty form."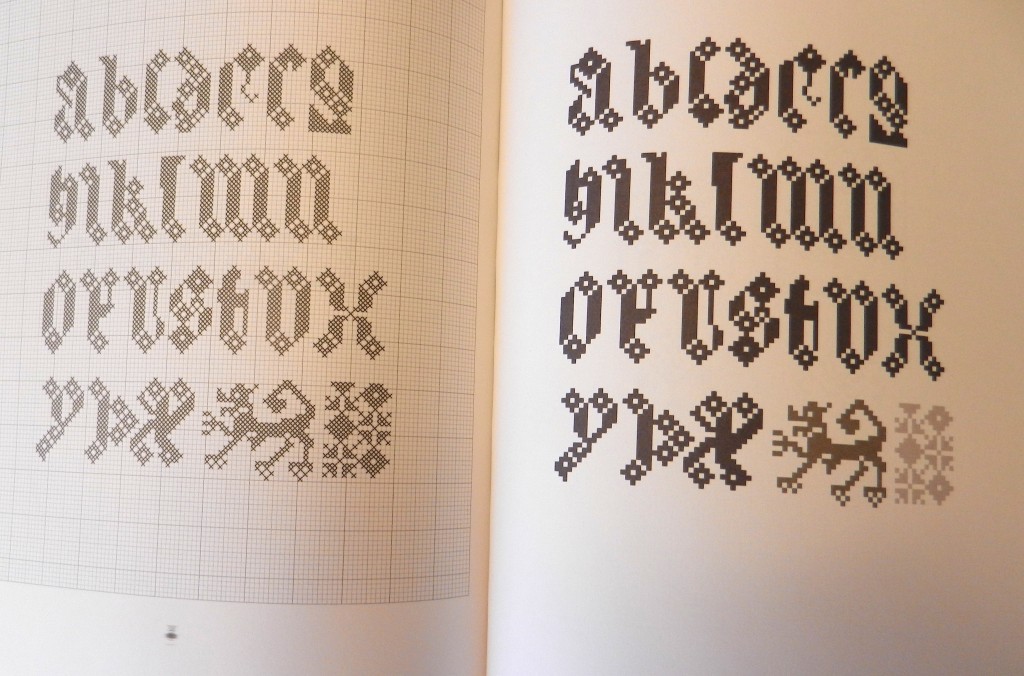 The book "has been created for those who want to breathe new life into this rich world of designs and patterns that until now have been fairly inaccessible. It is to be used freely by creative people who wish to understand symbolic values and the divinity of symmetry." Such an admirably undertaking it has been to make this book and I am extremely grateful that it is available – also online – even though it is worth a trip to Iceland all on its own!