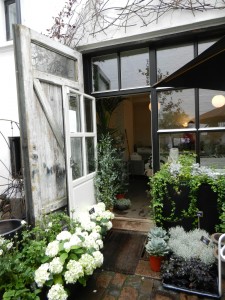 I have finally visited the flower shop Mina Milanda at Frogner in Oslo. Recommended by friends, it is a delightful place to visit. You do need to know its location to find it since it inside the back yard of a block of flats, next door to a popular coffee shop called "Kolonihagen"/The Allotment Garden. So there is yet another reason to visit! The flowers that welcome you in do take your breath away, see above. You will also meet extremely dedicated professionals who love what they do.
Here is a photo of the entrance to the shop that offers interior related items such as candles, vases etc.  Below is their exquisite  fireplace decoration.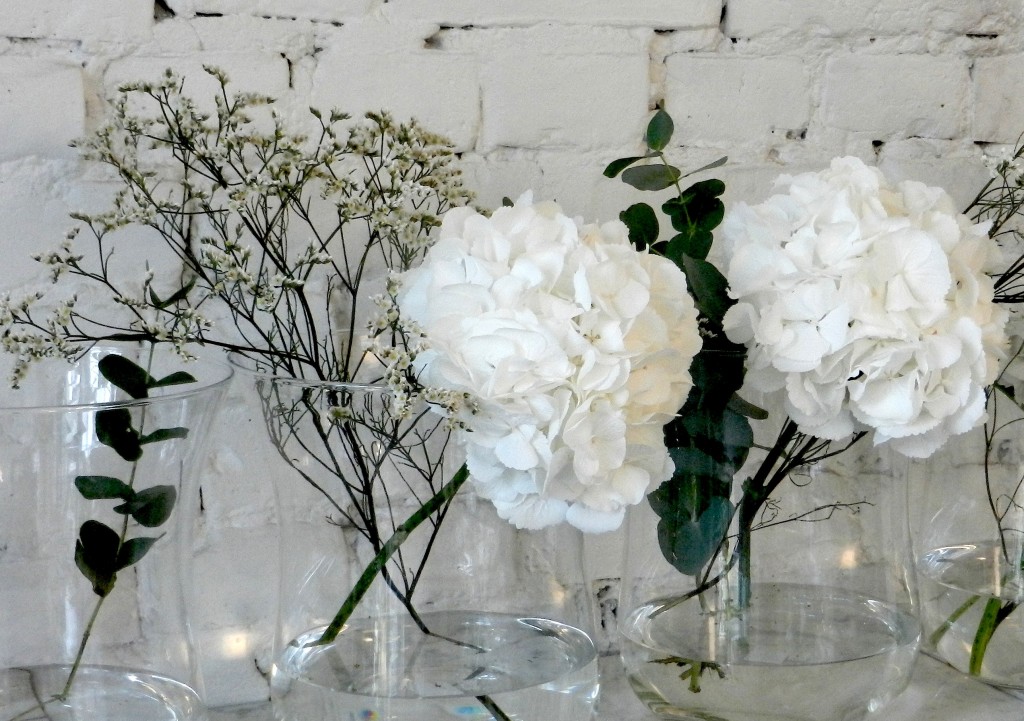 Below you can also see coffee shop, full when we were there, with the extremely well fitting name of "Kolonihagen"/The Allotment Garden. All their food is ecological, do check it out on kolonihagenfrogner. It does look a garden you would want to take part in creating and draw inspiration from. Mina Milanda change their selection of flowers not only with season but also of colour and the current topic is white summer flowers. If you are not able to visit I do recommend you merely admire their beautiful photos on facebook.com/pages/MinaMilanda The love for flowers has just increased with age and I adore studying their colours, shape and texture.