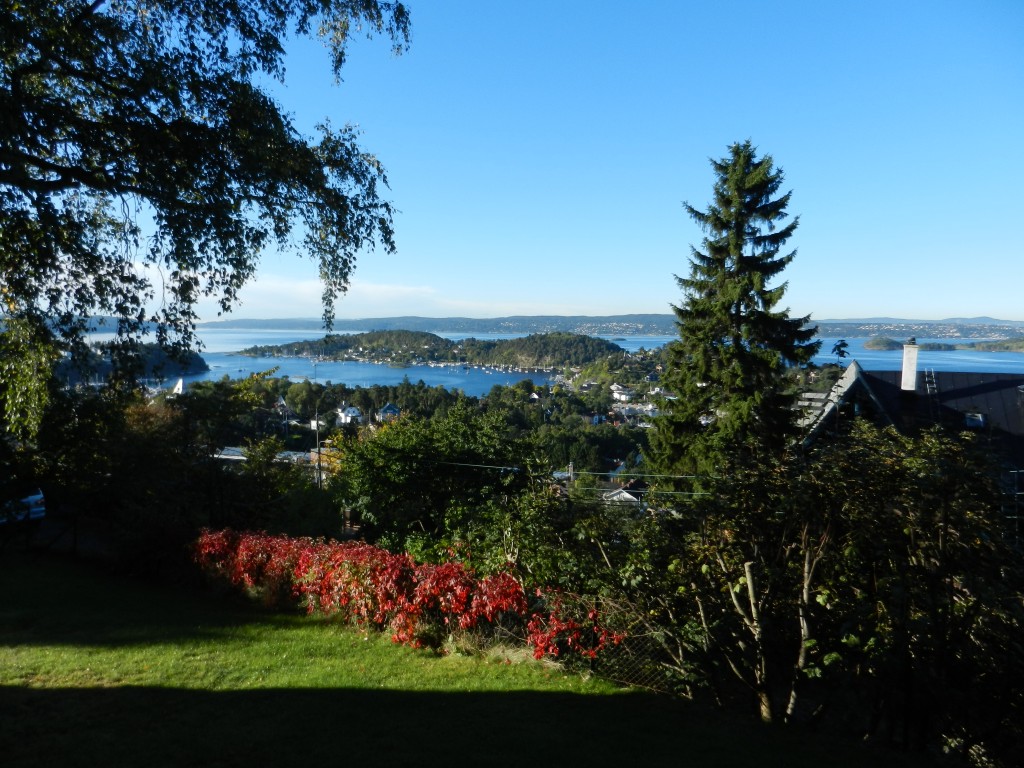 Our garden has changed colour over the last month. Beautiful shades of red, orange and yellow have quickly replaced the green. Those are my favourite kind of shades. Vibrant earthy tones that show the gradual change like on a painters palette. I want to capture each one with the same vibrant hue it has when the sun finds it, in my designs! Here is a photo of our garden taken a few weeks back on a crisp autumn day. The hedge went blood red before the birch started turning yellow.
The tree above has captured my kind of orange. The first flurry of snow came on Thursday and we are expecting more this weekend. My husband is delighted and have already found the closest cross country ski tracks to us at Ekeberg – not that he has bought his skis yet – and their state of preparation. Yes, it does seem unlikely that their are already being prepared before the snow has fallen but an even ground does make a better basis for ski tracks.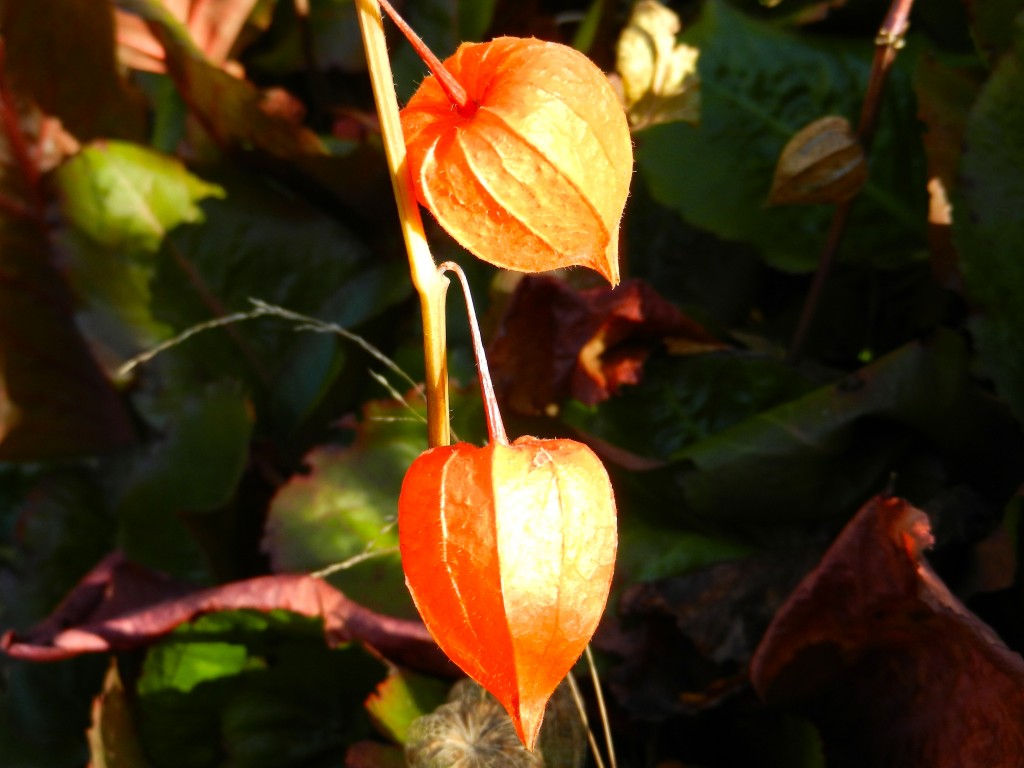 Equally beautiful are these amazing shaped pods, I have just discovered in our back garden. Not unlike paper party lamps! I hope you enjoy the autumn and treasure the colours!