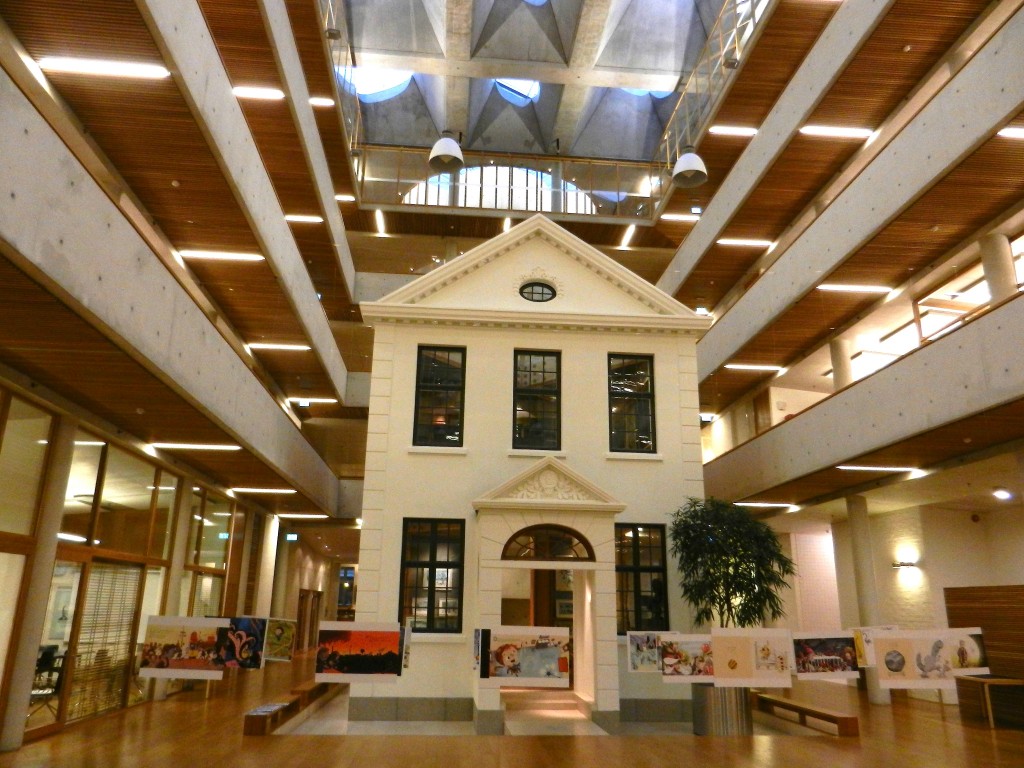 I have been to two knit cafés this week, the first one on Thursday in Halden where I successfully presented my book to the charming local husflidslag and the second one at Gyldendal – the publisher, but not mine – where I  just attended for a change. I did wonder how many would attend and where exactly the knit cafe would be in their award winning building by Sverre Fehn – yes, he did also build the Fehn pavilion at the Architectural Museum chosen as location for my book photography –  close to the National Gallery in Oslo, see more photos here: gyldendalhuset. It is old fashioned on the outside but modern on the inside and has a small open house inside its central atrium with several small living rooms inside ideal for cosy meetings. I have been lucky enough to have a friend – thank you, Mette Børja! – who worked there for years to take me and my husband on a tour and ending up on the sofa inside the house!
The invitation to the knit café was posted on the Norwegian Strikkesida/The Knitting Page group on Facebook, which currently has 23 000 members and increasing rapidly, as well as sent to individuals. A free event with expert help in the shape of authors of craft books published by gyldendal will be available in addition to a few selected yarn producers – raumaull and garnstudio; who is offering 25% off their alpaca yarn – and as if that was not enough to tempt us knitters they also offered free coffee and cakes. How could I refuse such an invitation? Well, I could not. I was smart and quickly signed on when editor Ann Kristin Nås Gjerde asked if I was coming.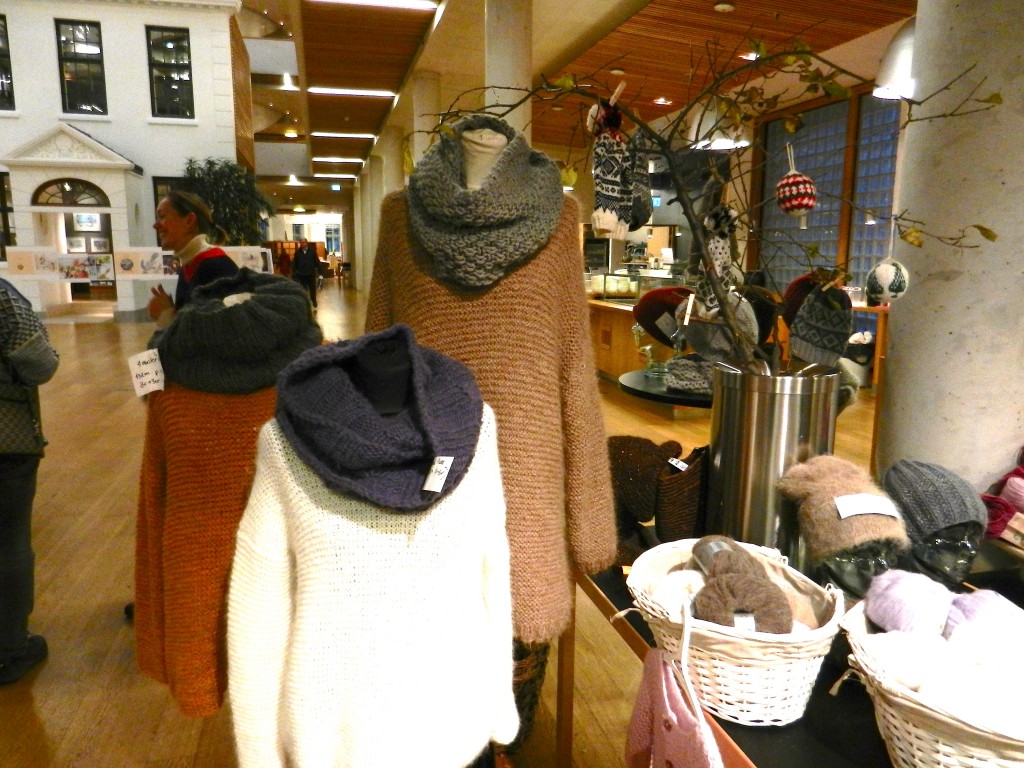 I quickly spotted one of my Facebook friends Marthe Sveen Edvardsen – the Study Leader for Vestre Aker Husflidslag, see husflid – which I was ever so pleased to meet in real life, present in the background above. We were seated in the canteen and quickly the space filled with knitters. The authors were presented along with their book on special offer, before they were called upon as experts. Some went shopping for yarn and books while others were happy to knit, exchange ideas, chat and eat cake!