50 brand new groundbreaking stitch patterns. This is not a new book, but a very cherished one in my knitting library. First, because I am fascinated by any reversible stitch pattern – you can choose your preferred front – and second, because it contains so many wonderful, previously unseen, ingenious stitch combinations. Third, because some of those have become favourites already: like the grey on the front cover. Some of you will recognise it because I used it in my book. And I am certain I will keep choosing more of those challenging stitch patterns, all thoroughly explained! Fourth, because I adore several of the 20 patterns by acknowledged designers – among my favourites are: Norah Gaughan, Teva Durham and Véronik Avery just to mention a few. Plenty of reasons for me to place it on my favourite shelf.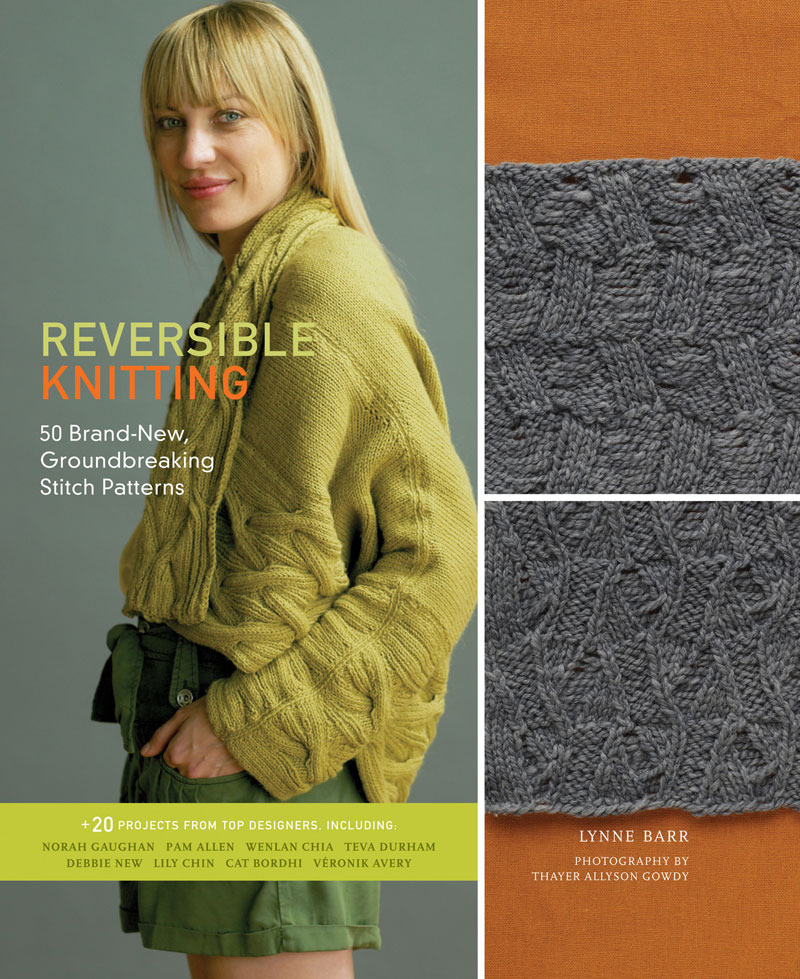 If you do not already own it or know about it, there is an entertaining book review by Jimmy Beans Wool, do look at youtube and enjoy. You will find several more photos of the stitch patterns here at the publishers website: melaniefalickbooks. The dropped stitch pattern, photographed above in grey, I used for the Japanese Vest below.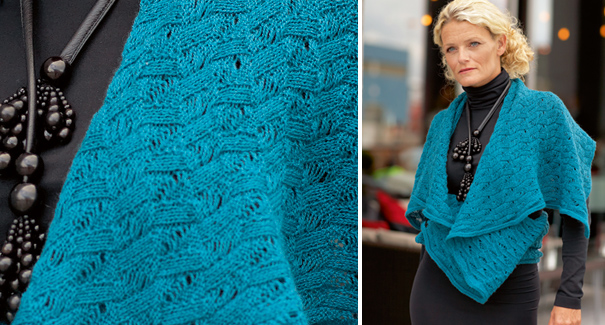 "This vest is inspired by Japan, with only one large armhole, knitted in Hifa's beautiful Huldra kamgarn in a pattern by Lynne Barr. You can easily close and fold it as you like using a shawl pin." Translated from the introduction to the pattern, knitted in a stunning sea green Huldra – for more vibrant colours see ull.no  on a 3mm/US 2.5. Here beautifully worn by Kari Anne Næssø and photographed by Kim Müller. So I do give Reversible Knitting my warmest recommendation: it inspires!