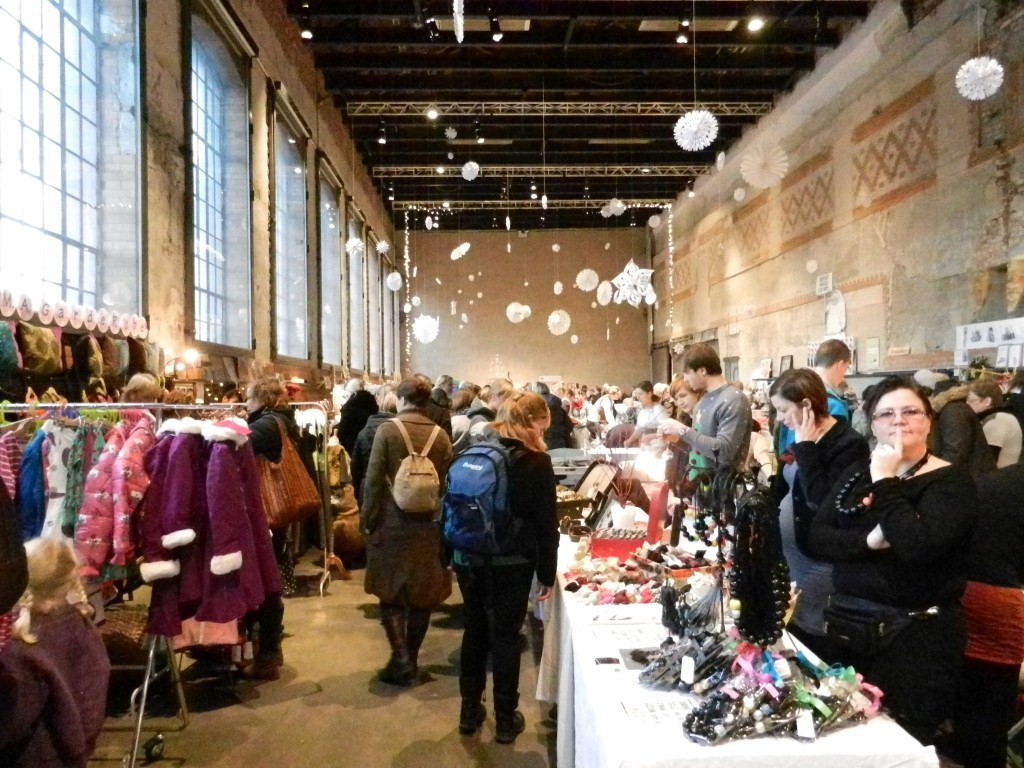 This is the 14. time the Designers' Christmas Market is organised, but only the 10. at DogA; Norwegian Design and Architecture centre in Oslo, and only the 3. I have attended. An idea that started around a kitchen table in 1999 to test out new designs, and indeed, for designers to establish themselves on the market: "New unique design. An inspiring alternative to commercial Christmas shopping" according to the organiser, and I could not agree more, see dejm. The venue has changed from a much smaller photographer's studio, but the queue to get in has not – even the Crown Prince & Princess were spotted in the queue some years back, nor has the increasing number of designers who want to participate, currently at 120. This year, it covers all 3 floors at DogA, which is always worth a visit just to admire their space and drool in their exquisite small shop for new design treasures.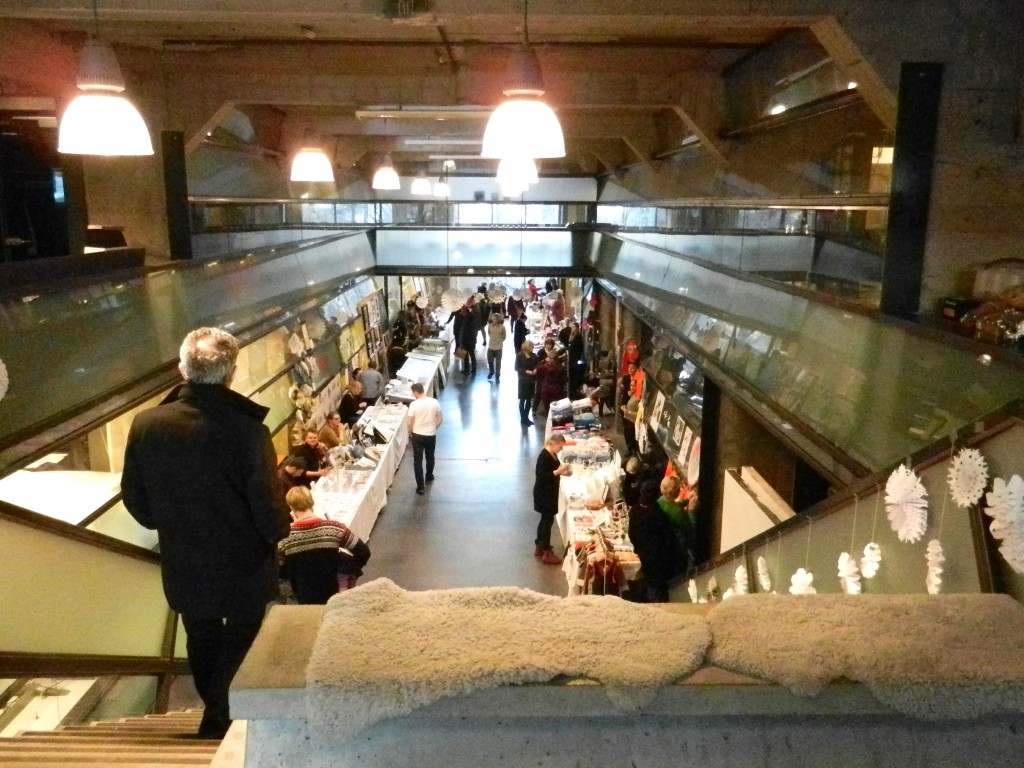 "DogA was established by Norsk/Norwegian Form and the Norwegian Design Council in 2005 as a meeting place for design, architecture and related subject areas. The old transformer station in Hausmanns gate 16 is home to the two organisations. The centre also provides an arena for large and small architecture and design exhibitions, conferences and meetings, as well as a shop, a café & restaurant. The building is included on the Cultural Heritage Management Office's "yellow" list of buildings worth preserving. The property consists of several combined buildings and was originally designed as a transformer station. The buildings were constructed in 1898, 1917 and 1948, and converted in 2003-2005 by architects Jensen og Skodvin Arkitekter AS. DogA was awarded the National Building Prize in 2006, the City Prize in 2007 and St. Olav's Rose, the hallmark of Norwegian heritage, in 2008." Continues on doga.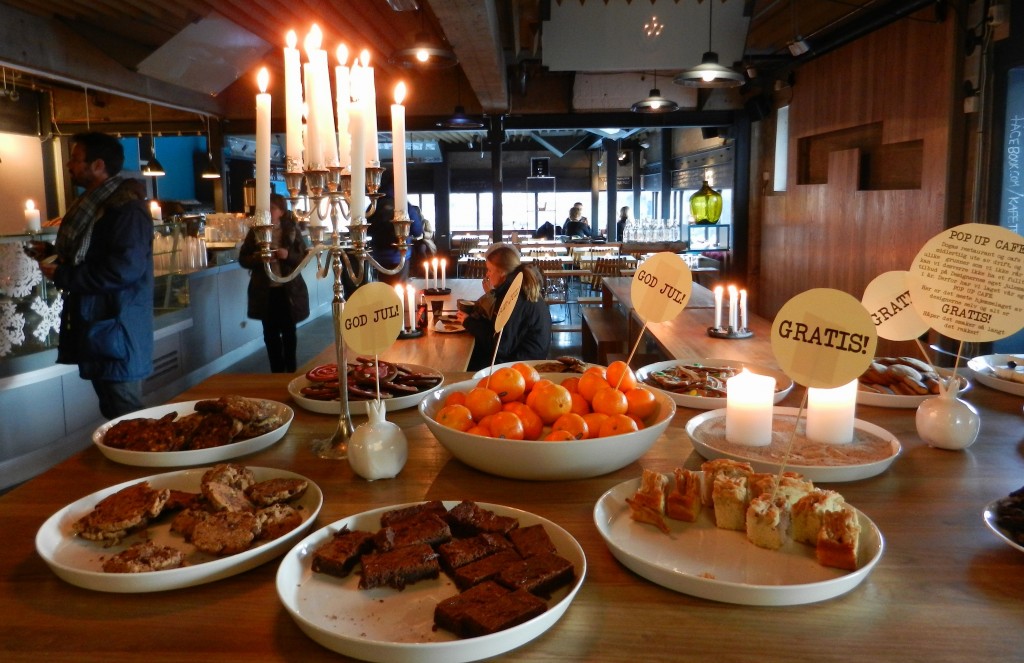 The organisers wanted to offer only homemade food and cakes to both hungry designers and their customers from the very beginning. This year, at DogA only the restaurant is open, but a very practical pop-up café offered free cakes and biscuits, something especially the children present had discovered. Last chance to visit the 2012 market, is today from 10 until 18. Go and buy Christmas presents or to seek inspiration if you can! Or just to enjoy the space and the free cakes!