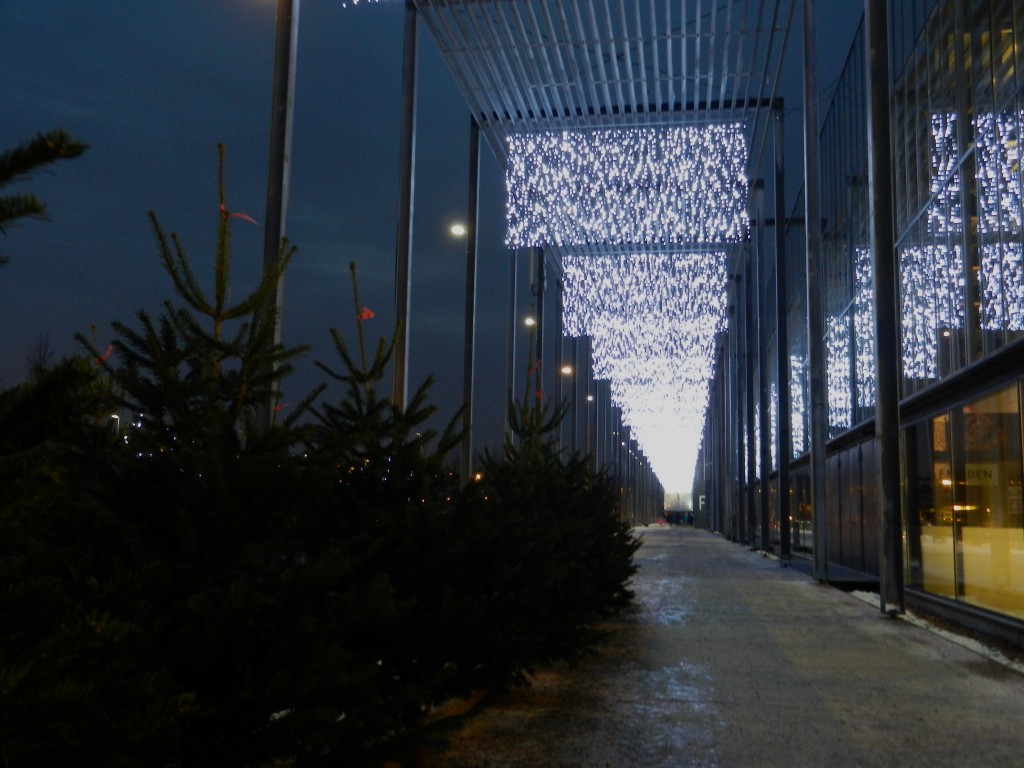 I have been to yet another Christmas event, a fair open to the public of all ages. A number of families were present and visited Father Christmas' stand – yes, you could deliver you Christmas Wish list – and watched the magician's show. That was not the reason I was there, though! My mission was to watch Sidsel Høivik's fashion show, presenting a large selection of garments from her upcoming book, due out in May of next year. It also gave me an opportunity to meet her, since we have only had contact by e-mail and on Facebook. She is the designer in black, see below.
Her book is called "Lekre Masker og Lekne Sting"/Gorgeous Stitches and Playful Embroidery and will have 50 patterns for women with a few matching outfits for children, Gyldendal is the publisher. A perfect title as you can see from these photos. Sidsel is an established designer, educated at L'Accademia di Costume e di Moda in Rome. For more amazing designs, look at sidsel-j-hoivik.
I realised that I have been admiring her dresses for a long time; the colour combinations and the stunning finishing touches! Below is one of my favourites. As you can see, I am not a brilliant photographer but there were at least one present at the show: former designer now photographer Anne Helene Gjelstad – yes, she has photographed Sidsel's book and you can see the fabulous cover photo here: annehelenegjelstad.
Next to the fashion show was publisher Gyldendal, where I met their Hobby- and Sidsel's editor, whom I  last saw at their knit cafe. Of  course, I also discovered some new yarn shops with tempting yarns and bought a few Christmas presents. On my way out, I loved the atmosphere of the Christmas lights and the Christmas trees, see top photo. Christmas is definitely coming closer.