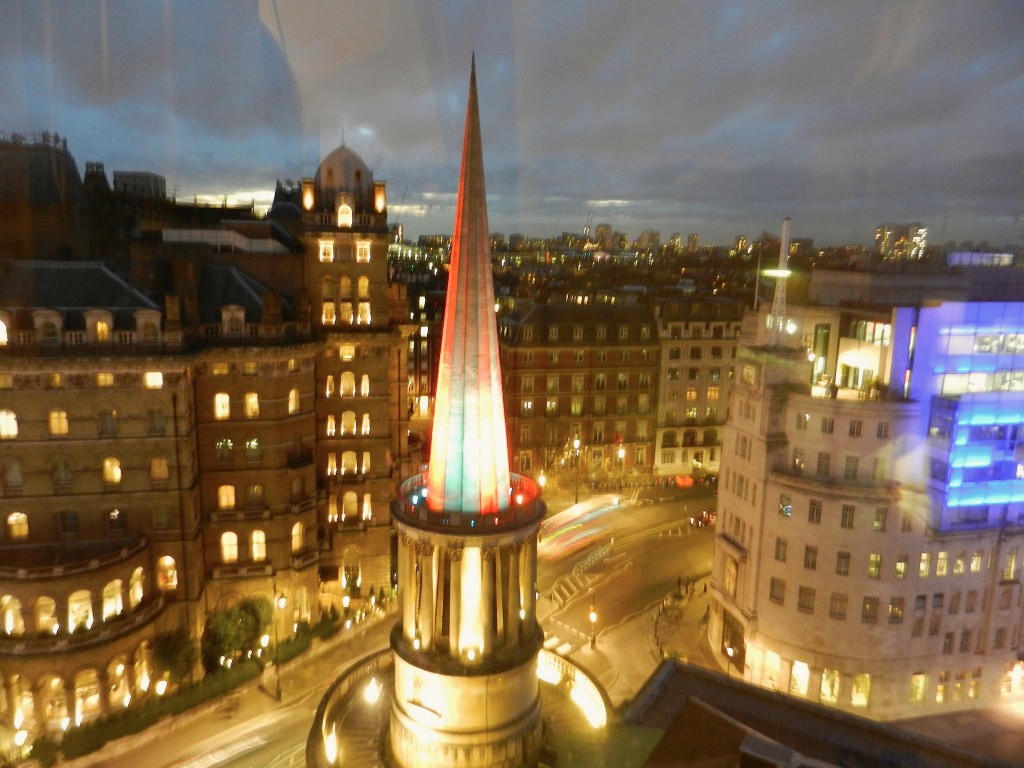 I have just spent the weekend in London as a tourist, for the first time in 10 years, and as I  had anticipated found it a lot more enjoyable than actually living there. The list of what I wanted to do, was too long but I did squeeze in as much as possible without exhausting myself completely. My husband did not approve of all my choices but found the nearest gadget shop, in no time. We stayed at the central Saint Georges at Langham Place  – yes, that is the address of BBC HQ too, 5 min off Oxford Circus – with a stunning view of not only All Souls' church spire but also the roof of West London, from 11. floor. Maybe you too only know The Heights, the bar at the 15. floor of the hotel? Take a look here: saintgeorgeshotel.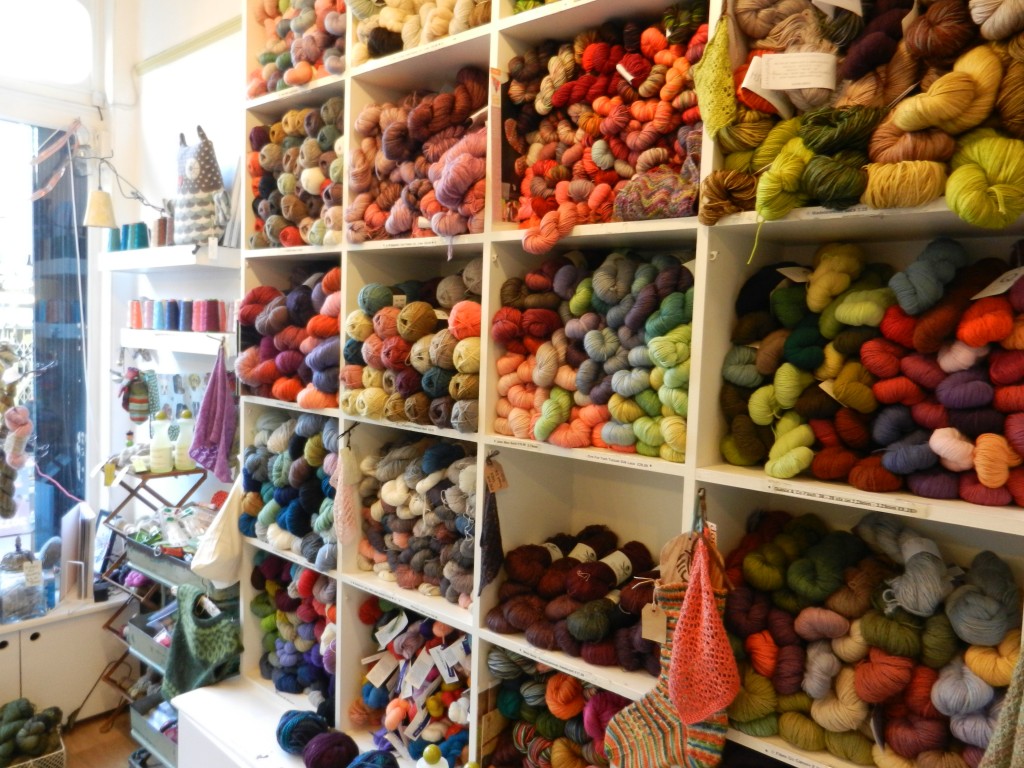 I wanted to buy some Madeline Tosh yarn for a magazine submission and went to Loop in Islington, where I used to work. And bought more yarn than intended – nothing new – and a few, new to me, Japanese books. Luckily, I met Lydia Gluck at work, one of the two editors of Pompom quarterly magazine, see pompommag. Here is a photo of the shelves downstairs at Loop, where the thinner yarns up to a DK are displayed. For more temptations, see loopknittingshop. And yes, they do ship worldwide.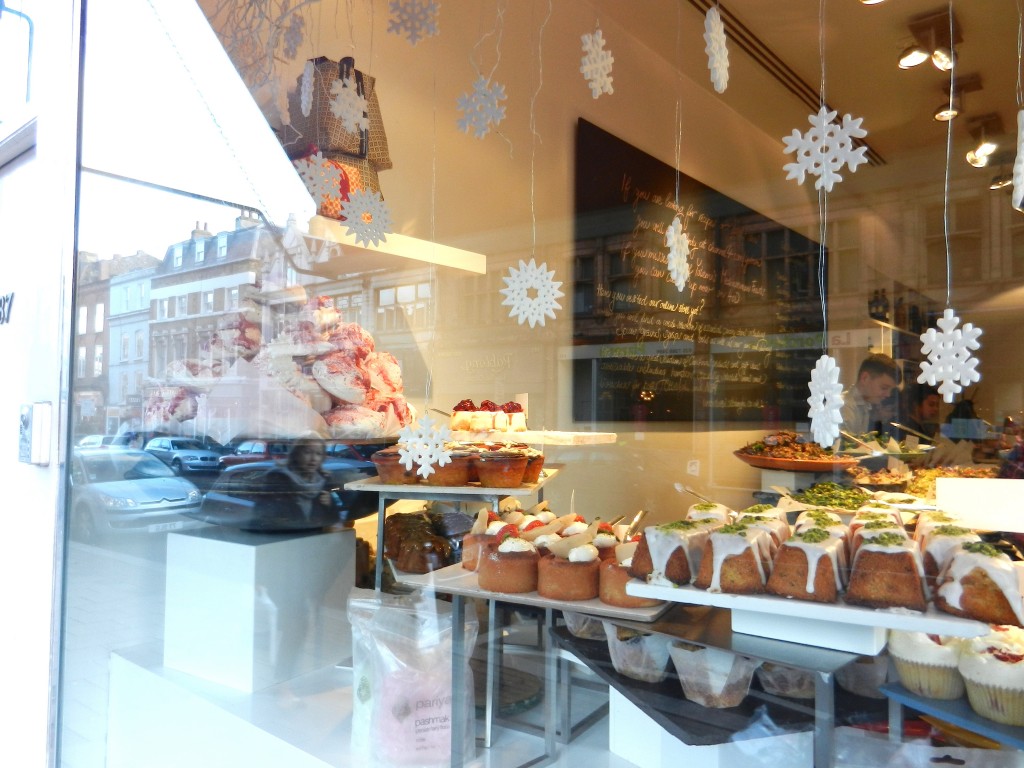 I desperately wanted to chose a cake from Ottolenghi, only a few minutes away from Loop. When you go to London, I recommend you visit ottolenghi on Upper Street and enjoy the delicious food and tempting cakes. It is usually busy at the weekend so I finally decided which cakes I wanted and brought them back to the hotel to enjoy, including one, with the most chocolate, for my husband.
I enjoy window shopping in London and find inspiration in the many marvellous window displays. Miyake's pleats never stops to amaze me with astonishing shapes! I did find a sample sale to my taste, as well as a few Christmas presents to accompany me home. How easy it is to spend a lot of money in London! But how very enjoyable, indeed!