I finished this scarf a few months back, but had initially planned to use it as an accessory to the Arcade Vest. But since I opted for a round neck instead of a v-neck, and its natural light grey color does not make for a perfect pair with the turquoise, it is on its own – at least for now. The Cable On Scarf is reversible made up of rib stitches instead of the usual stocking stitches, framed by double moss on each side. The horn shaped cables adds texture and depth to this generous scarf. Why not wear it as a decorative warm collar. It is knitted in the classic natural grey shade of the beautiful Norsk/Norwegian Pelsull/Furyarn by Hifa using a 3.5 mm/US 4. Available here at: ull, see the first colours below, another 7 have been added since yarn launch. The pattern has been bought by the Norwegian magazine Familien/The Family but will not be published until the autumn since spring is on its way.
I will show you the professional photo when it is ready, probably not until early autumn. The pattern will be available in my Ravelry store in both English and Norwegian, a year after publication of the magazine. I am working on more designs, but did not make it into to Twist Collective fall 2013 issue only onto the short list, so I am not discouraged and will try again!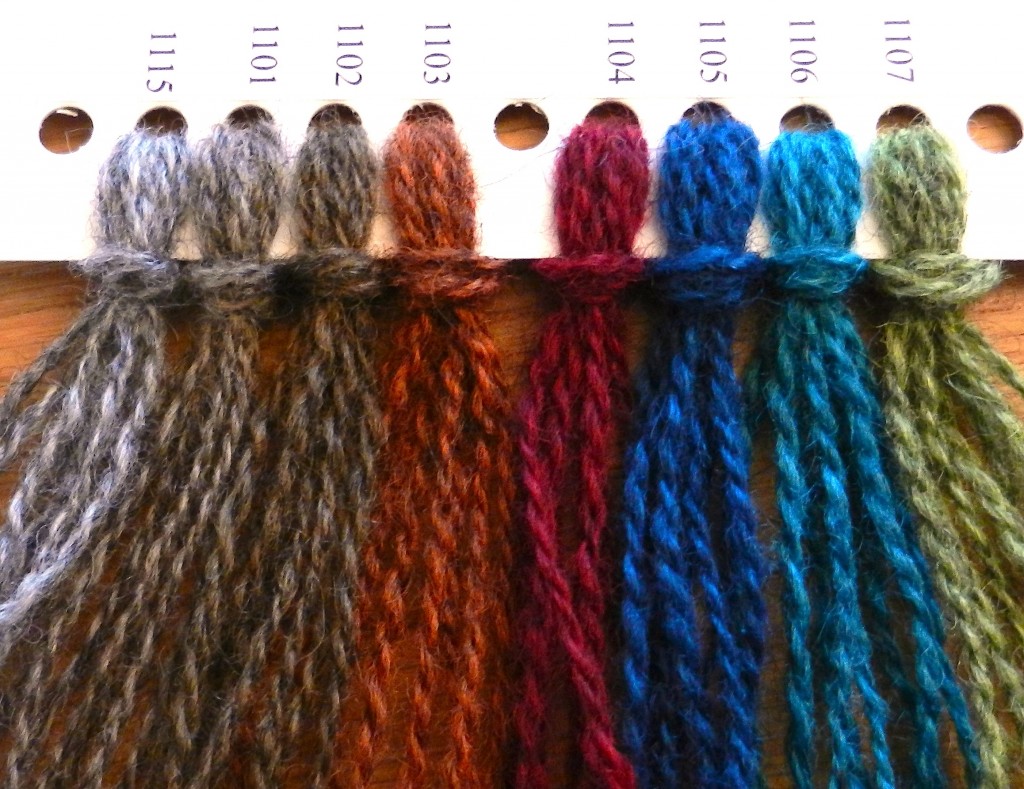 Do take a look at Nina's Milanese Shawl knitted in a stunning brown shade of Wollmeise Lace again with homemade covered buttons here: fiberandart. The pattern is in my Norwegian (and Finnish) knitting book, and sold in English in my Ravelry store here: linda-marveng. In addition, she – a speedy knitter – has also knitted the Open Triangles Cowl and Wristwarmers from the pattern published in Familien issue 2, and I am so thrilled with her selection of designer, look at: fiberandart.