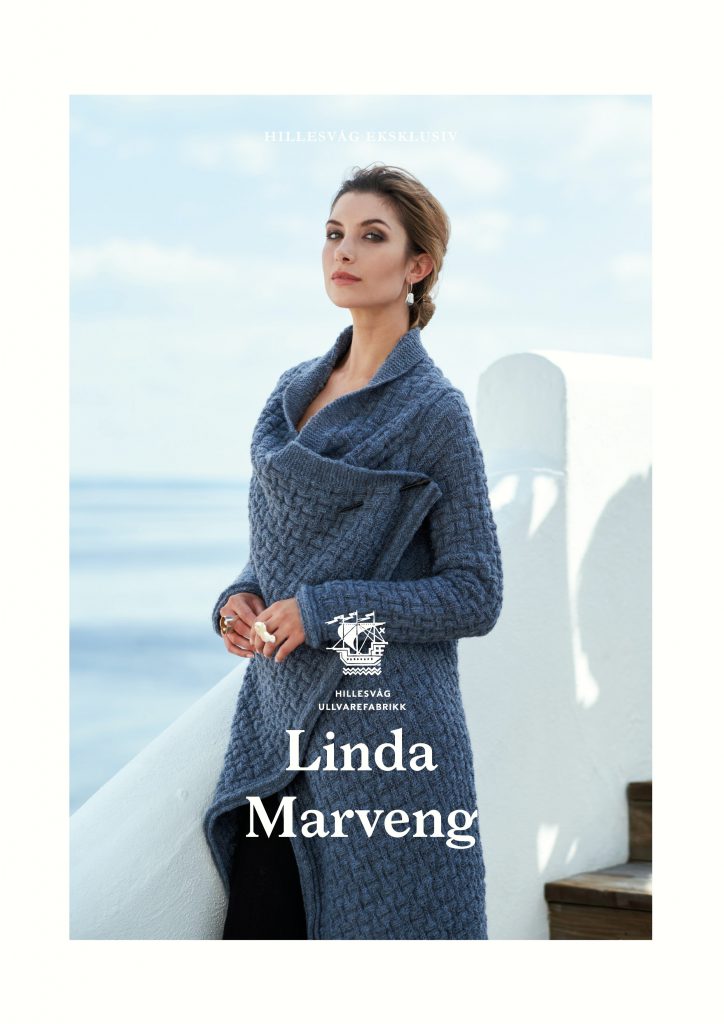 My four designs for Hillesvåg Ullvarefabrikk were launched on Thursday at Oslo Design Fair. Halli, Elfa, Idunn and Andor are all knitted in a lustrous pelt yarn, the first two in the new finer Hifa Sølje with 350 meters/382 yards on each 100 gram skein and the last two in Hifa Tinde – formerly Norsk Pelsull with 260 meters/284 yards on each 100 gram skein. Here are photos from the A-5 brochure made for wholesale and which will be available online later. On the cover is a photo of the sideways cardigan Halli.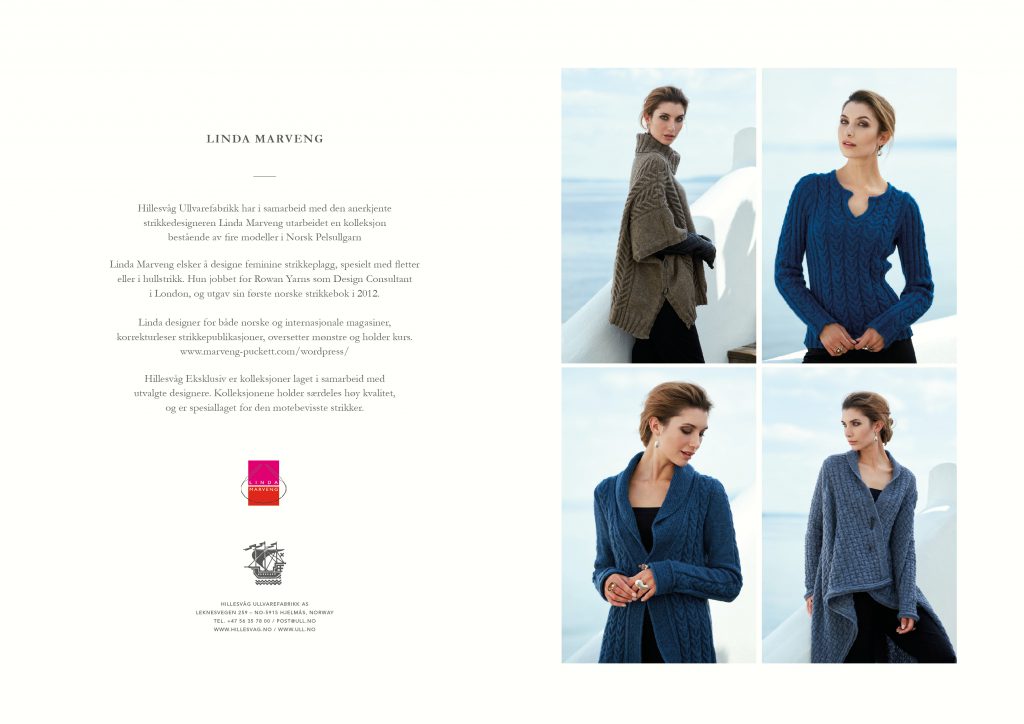 On the following next 2 pages are an overview together with a brief presentation of me as well as the Hillesvåg Exclusive: "Hillesvåg Ullvarefabrikk have in connection with the acknowledged knitwear designer Linda Marveng compiled a collection consisting of four designs in Norwegian Pelt yarn. Linda Marveng loves to design feminine garments, especially with cables or in lace. She worked for Rowan Yarns as a Design Consultant in London and published her first Norwegian knitting book in 2012. Linda designs for both Norwegian and International magazines, proofread knitting publications, translates patterns and hold workshops. www.marveng-puckett.com/wordpress/. Hillesvåg Exclusive are collections made in co-operation with selected designers. The collections hold an extremely high quality and are specially made with the fashion conscious knitter in mind.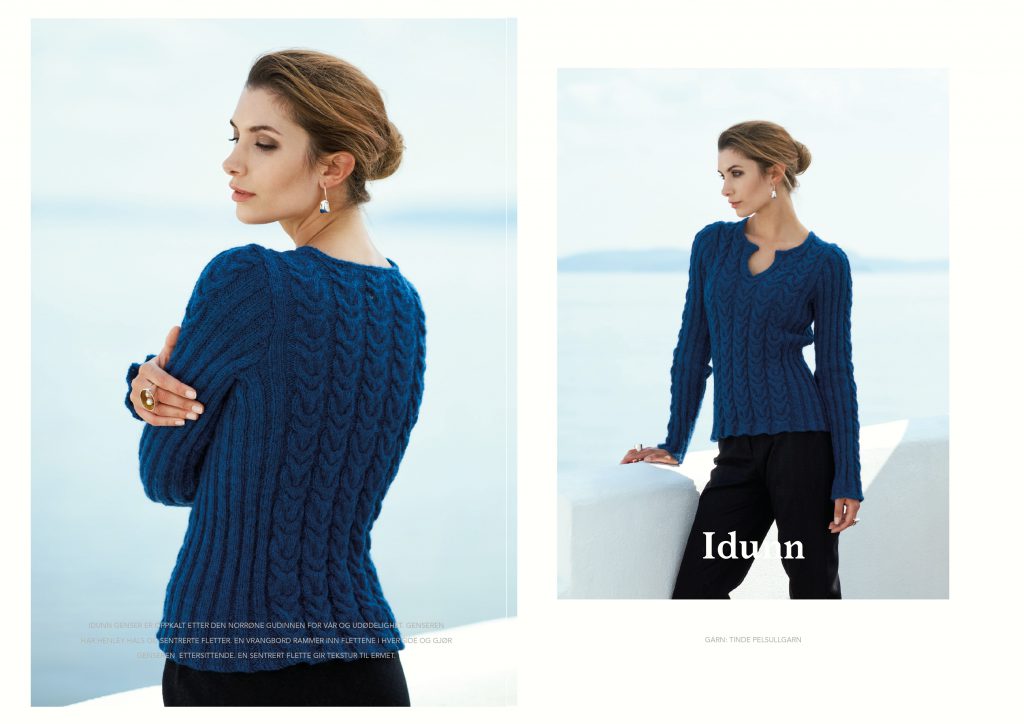 Idunn: Named after the Norse goddess of spring and immortality is this straight sweater with a Henley neck with center cables. Ribs frame the cables in each side and make the sweater figure hugging. One center cable adds texture to the sleeve. Yarn: Tinde Pelsullgarn.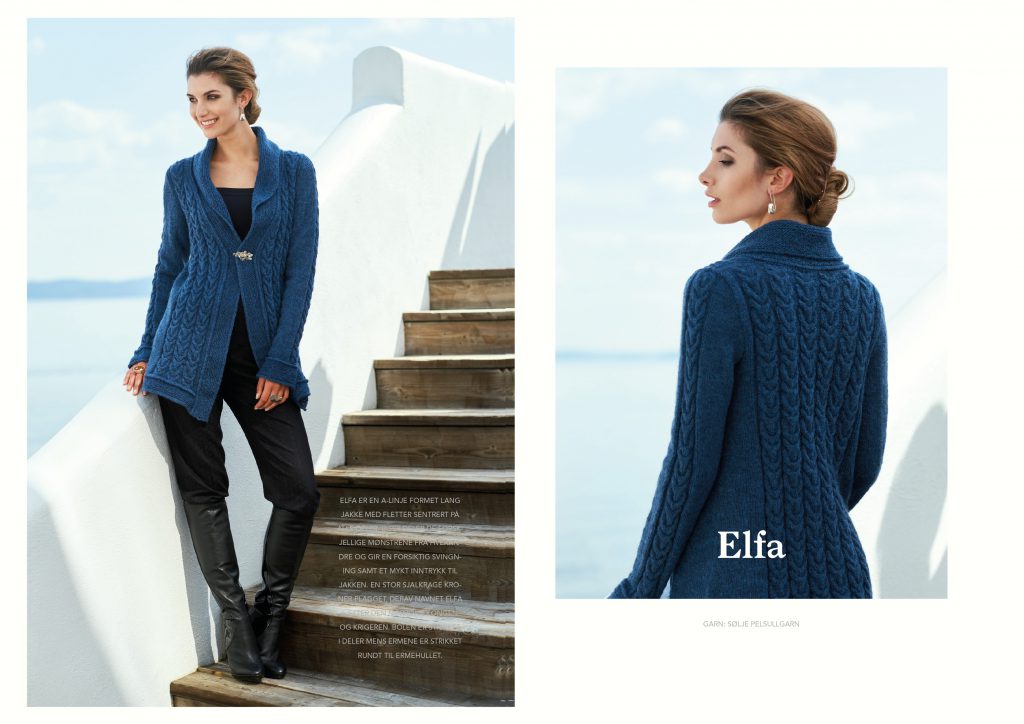 Elfa: Elfa is an a-line long jacket with central cables along all parts. Tucks divide the different patterns giving a slight flair and a softer touch to the jacket. A large shawl collar crowns the garment, hence the given name Elfa – after the Norse king and warrior. The body is worked in pieces while the sleeves are worked in the round to the underarm. Yarn: Sølje Pelsullgarn.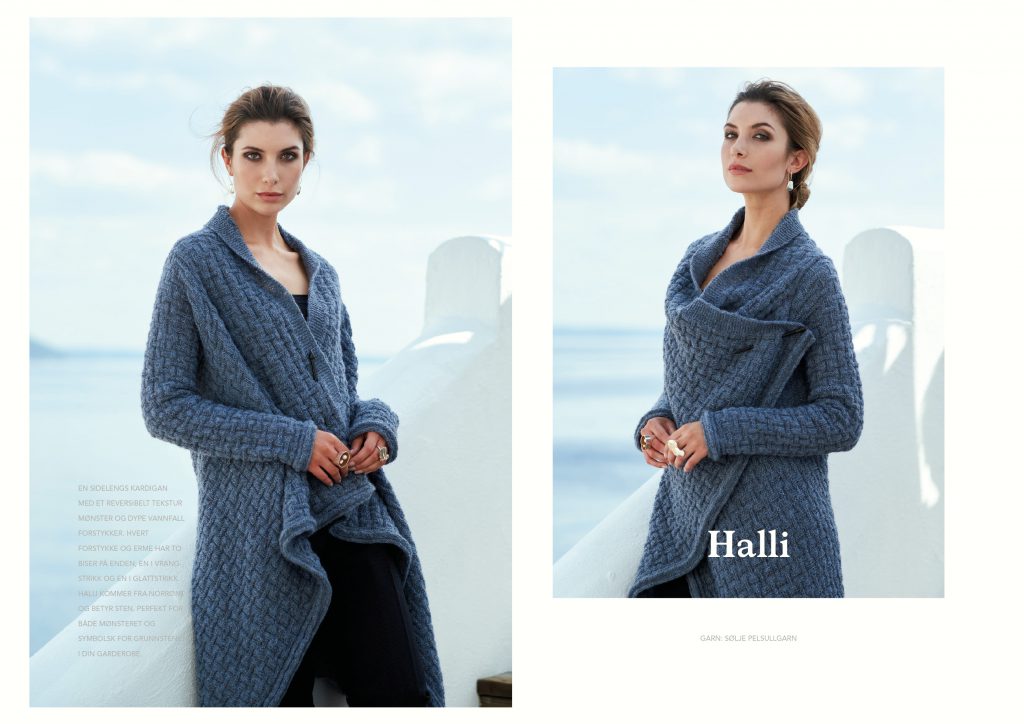 Halli: A sideways cardigan with a reverse textural pattern, and deep waterfall fronts. Each front and sleeve has two tucks at the end; one in reverse stockinette stitch and one in stockinette stitch. Choose if you prefer to leave the fronts hanging loose, pinned loosely together or draped across each other. Halli, comes from Old Norse and means rock. Perfect for the stitch pattern and symbolicly for becoming the rock in your wardrobe. Yarn: Sølje Pelsullgarn.
Andor: A trendy oversized poncho defined by its pairs of ornamental cables on each wide shoulder part. The stockinette center part is crowned by a high neck collar. The poncho has sidebands that can be closed with buttons. It is knitted flat in two parts with shoulder and neck shaping. Andor is the Norse element for Eagle and its wingspan appropriate for this poncho. Yarn: Tinde Pelsullgarn.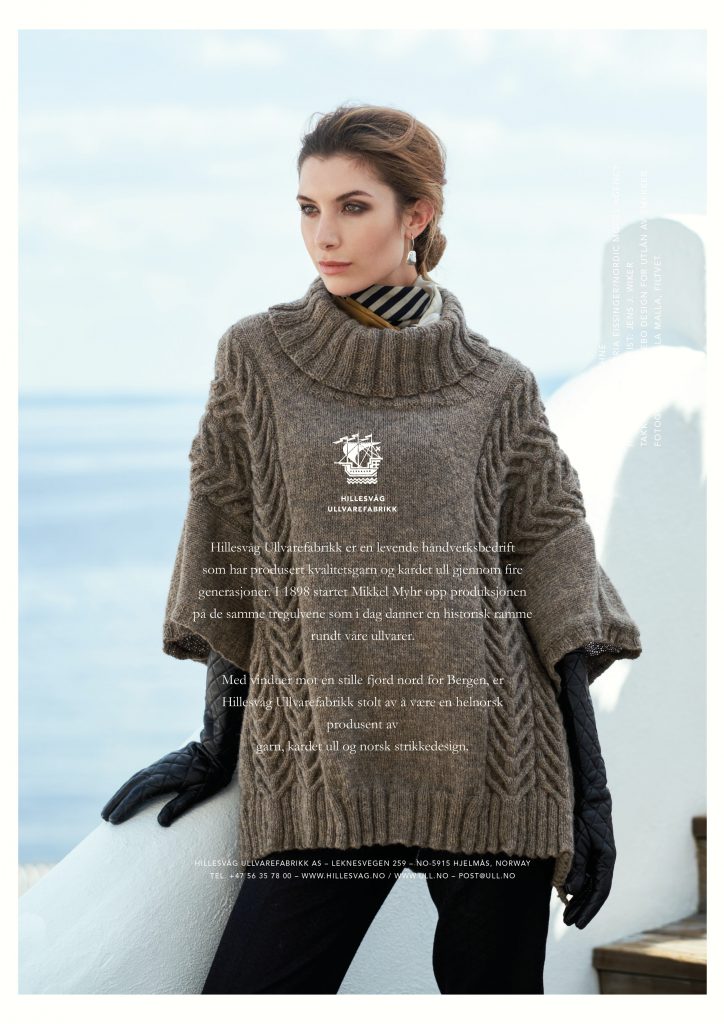 Hillesvåg Ullvarefabrikk is a living handicraft company which has produced quality yarns and combed wool through four generations. In 1898 Mikkel Myhr started the production on the same wooden floors which today makes an historic frame around our wool goods.
With windows towards a quiet fjord north of Bergen, is Hillesvåg Ullvarefabrikk proud to be a completely Norwegian run producer of yarn, combed wool and Norwegian knitting design.
Credits: Photo: Eivind Røhne. Model: Alexandria Eissinger/Nordic Model Agency. Hair and Make up Artist: Jens J. Wiker. Thank you to Kaja Gjedebo Design for loan of jewelry. Photographed at Villa Malla, Filtvet.