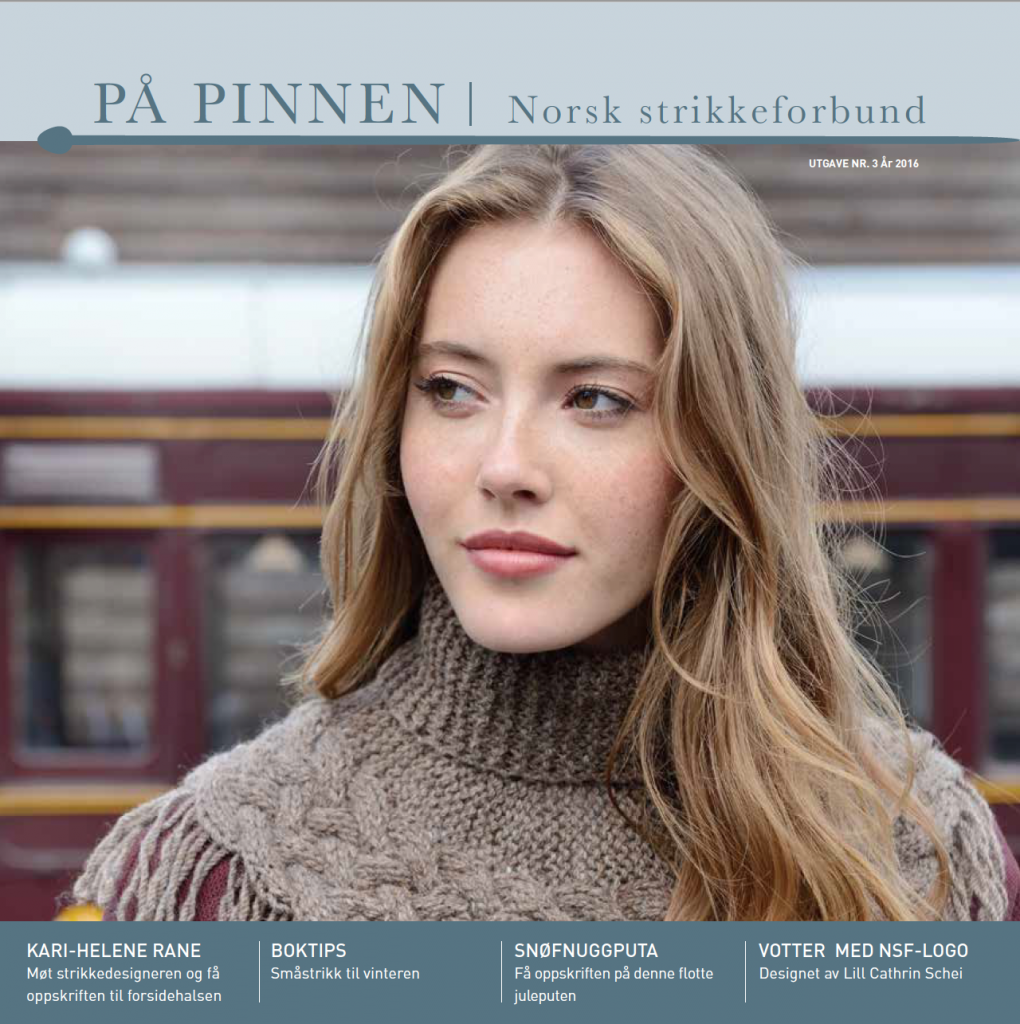 I am delighted to yet again have a design in the digital magazine: På Pinnen/On the Needle, a membership magazine for the Norsk Strikkeforbund/Norwegian Knitting Association. No, it is not the design on the cover. Luna Cowl is designed by Kari-Helene Rane, a Norwegian designer based in England and the creative half of the company Purl Alpaca Designs. I translated the pattern into Norwegian, even though I am sure Kari-Helene could have done it herself, but I did it since I am part of the editorial staff, working with editor Tove Fevang. Inside there is also an interview of Kari-Helene by Tove, in addition to a pair of mittens designed by Lill C. Schei and a cushion by Janne Wie. My design featured in the magazine is the Honeysuckle Shawl. Below you can see the first two pages of the pattern. I have also contributed with an article about Strik Bornholm.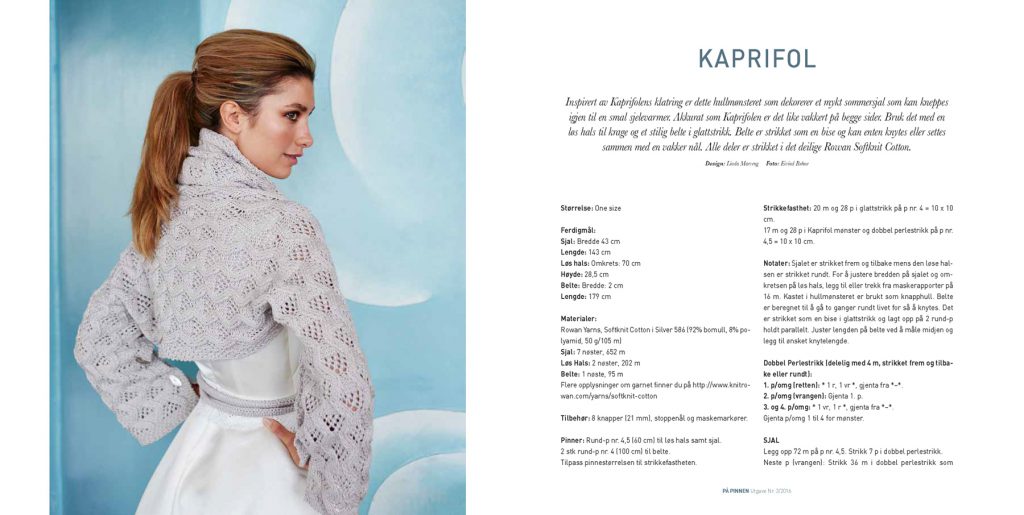 If you know my designs, you might know that the Honeysuckle Shawl including the cowl and belt is worn by Alexandria Eissinger at Pholk, with hair & make up by Sissel Fylling, all brilliantly captured by photographer Eivind Røhne. The design was commissioned by former editor Mary-Ann Astrup for Made by Me but the magazine was replaced by Familien Trend in February 2015.
This is the last issue of På Pinnen that editor Tove and I worked on since the board has decided to change the format and look of the magazine, as well as introduce a monthly newsletter. It has been an enjoyable and educational experience! You can read more about the way forward for the Norsk Strikkeforbund in the magazine.