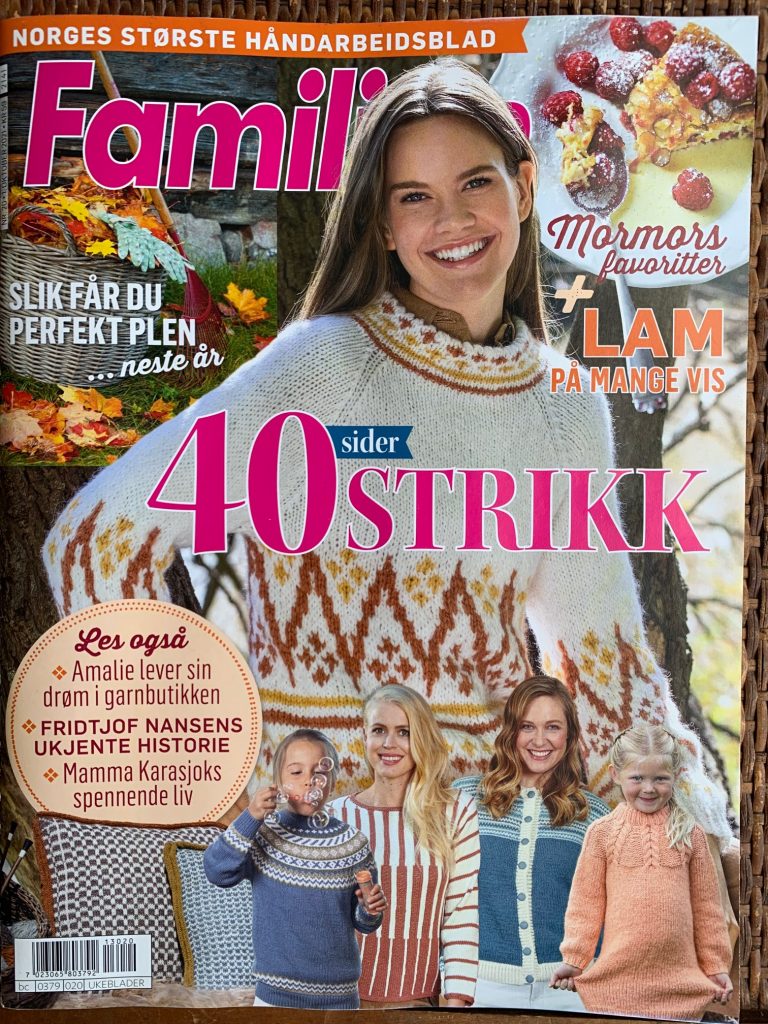 I am delighted to have my design Cahal, knitted in Tinde pelt wool from Hillesvåg Ullvarefabrikk, featured in issue 20 of the Norwegian bi-monthly magazine Familien. This issue has 40 pages of knits and on the cover is the Elvira pullover designed by Tanja-Therese Grønneberg. However, my Cahal is on the front part of the handcraft section part of the magazine. Model Emma Ross, with make-up & hair by Sissel Fylling and jewellery by Kaja Gjedebo Design, is wearing size Small with the "Wrong Side" out in the photo below, captured by Eivind Røhne. Yarn kits are available directly from Hillesvåg Ullvarefabrikk.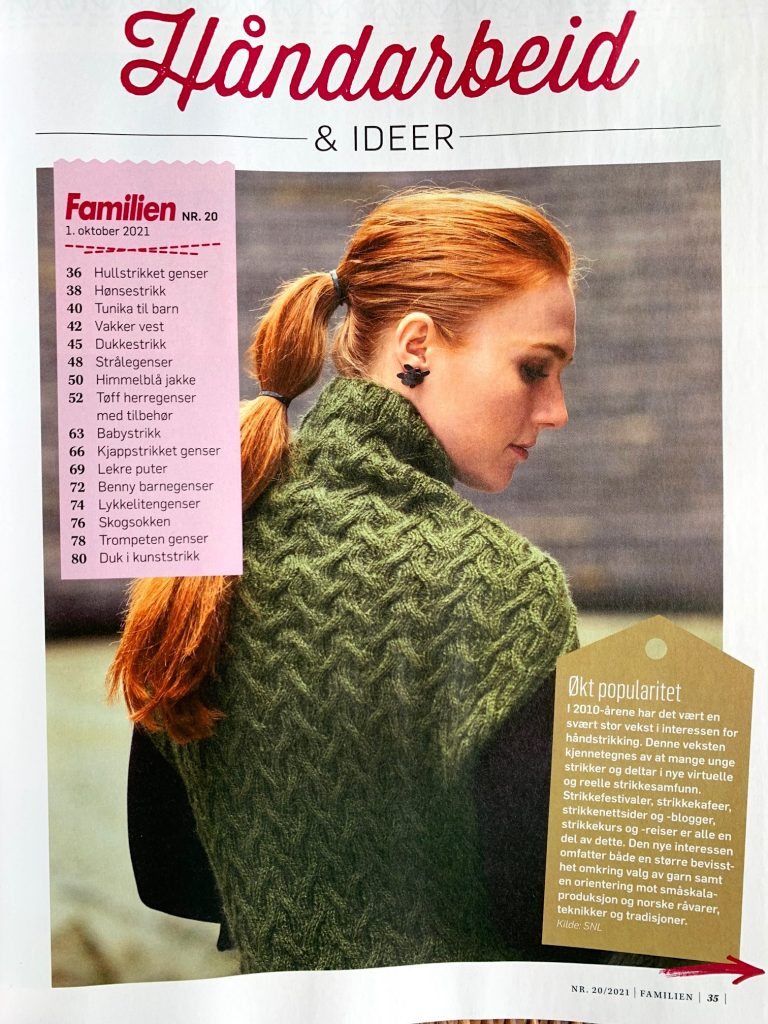 Origami vest with reversible cables that folds into shape. Vents are made by leaving the seam open at the bottom. The horizontal seam draws a line across the shoulders ending in a curve at the armhole. You can wear the vest with both sides out by making a neat or flat seam. The name Cahal is Celtic for strong in battle.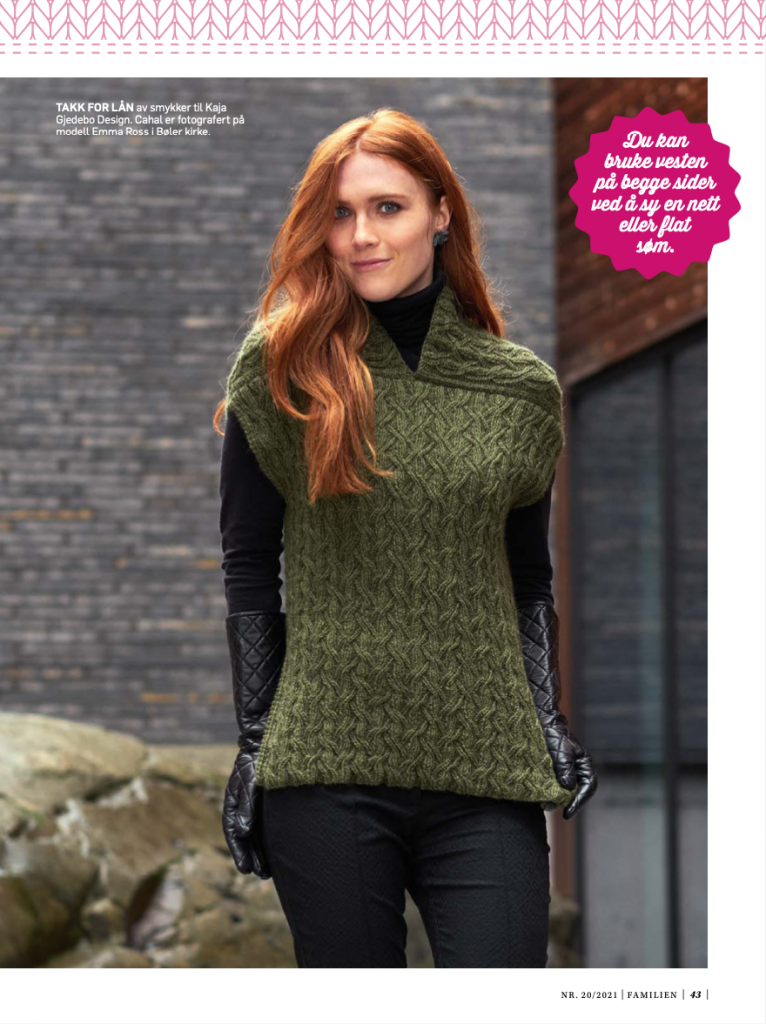 The vest is knitted in two parts. The front is a square, while the back has 30.5 cm/12" extra body length that folds to the front at each shoulder to form the upper front and the neck opening. Cahal is knitted using 3.5 mm/US 4 needles and a 21 stitches and 30 rows gauge measuring 10 cm/4″ square.
The pattern is graded into three sizes: S (M/L, XL/2XL) with a bust circumference of 106.5 (117, 127) cm/42 (46, 50)".  The length is: 68.5 (73.5, 78.5) cm/27 (29, 31)".
Above you see the front with the "Wrong Side" out. The Familien magazine is available at selected news agents and super markets. The Cahal pattern in English is available in my Ravelry Store and on LoveCrafts.