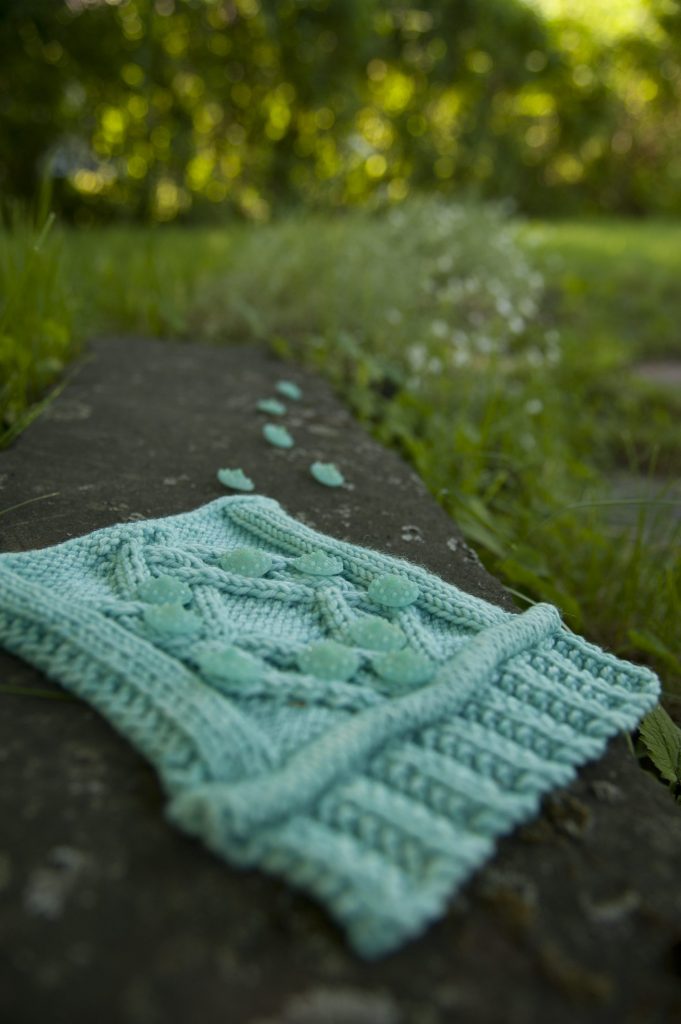 Easter is nearly here and with spring colours appearing around us, I wanted to share these bright summery colours. The light turquoise swatch knitted in the hand dyed divine Neighborhood Fiber Co. Organic Studio Worsted in Woodberry using a 4 mm/US 6 needle, shows off the cable on my Senna swatch as well as Siri Berrefjord's handmade buttons. Yes, Siri is also a trained photographer in addition to being a jewellery maker and a designer, especially of redesign clothes. I sent this swatch to Siri and ordered 11 bespoke small buttons with a diameter of 20 millimeters/0.78″ to match the colour. Of course, Siri took a number of stunning photos you see here too! The cardigan was designed as an individual pattern for my Ravelry and LoveCrafts. Senna is a botanical name of Arabic origin meaning brightness and suited this long oversized cardigan with a deep v-neck and A-line shaping.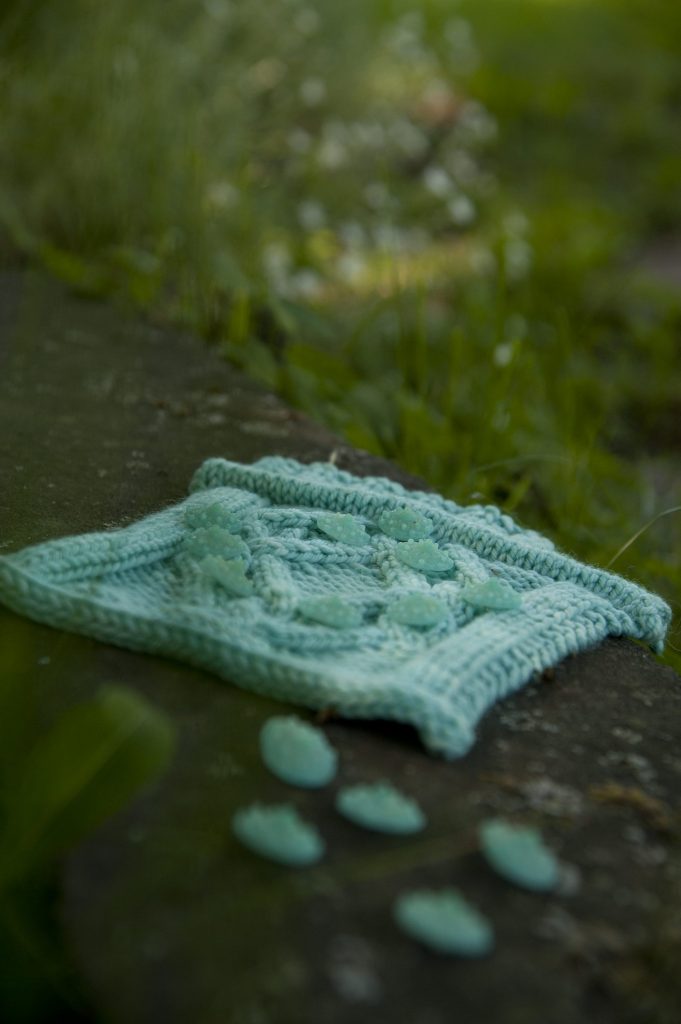 The button design is based on the silver brooches used for the traditional folk costume, called "bunad" in Norwegian. Each button is moulded in plastic then painted with several layers. Siri suggested instead of using white at the top – it would look like toothpaste – a thin layer of turquoise-white on the pattern, with a bit of see-through ice blue at the back. As always she was spot on. The luxurious Neighborhood Fiber Co. Organic Studio Worsted is made of 100% Merino wool with 183 meters/200 yards on each 113 gram skein  and was kindly sponsored by the company.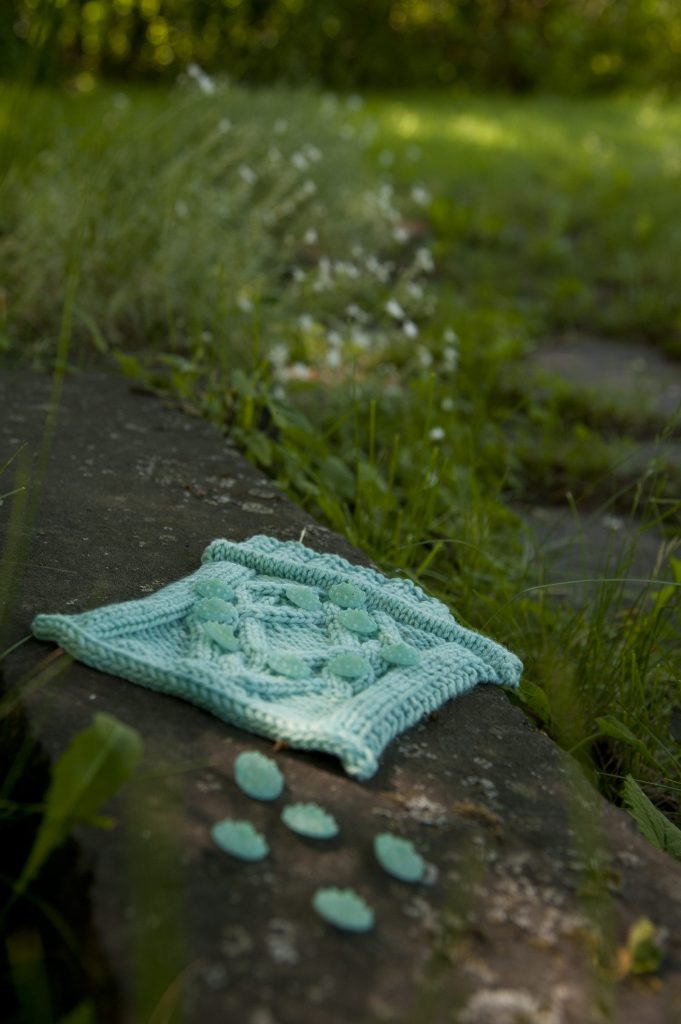 I am so impressed by the composition of the photos, Siri is always making sure the background matches or contrasts the object in the photograph. Working with Siri, is such a fun and successful collaboration. Take a look at these previous designs, if you need any more proof: Helka, Gyda, Icelandic Jacket, Ena and Ataraxia.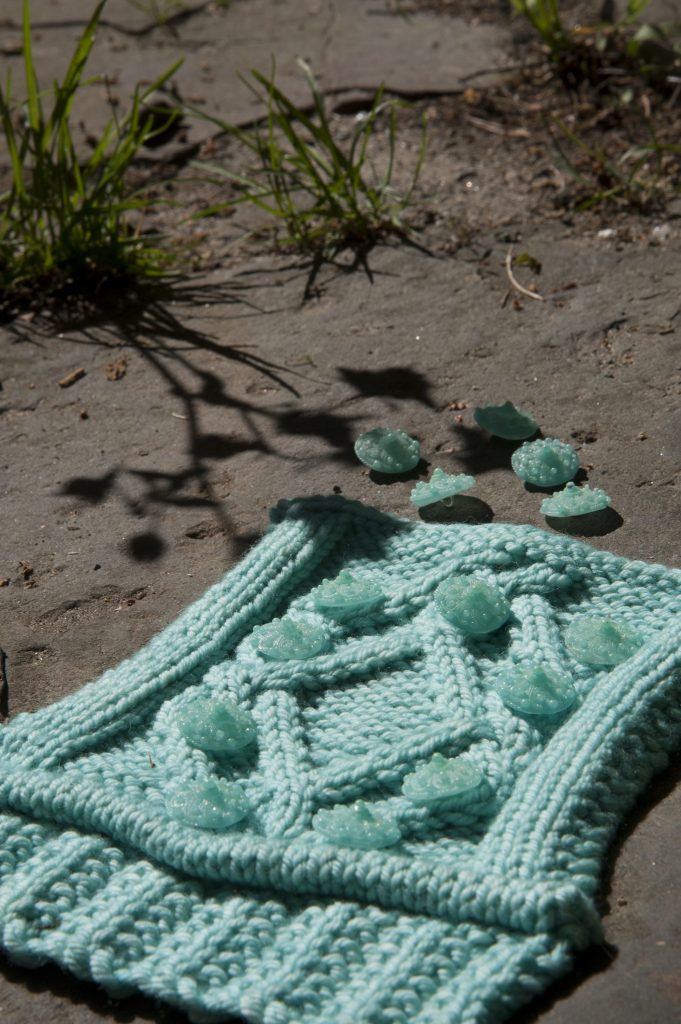 The Senna cardigan with the matching Seneka are available in both English and Norwegian from my Ravelry Store and LoveCrafts.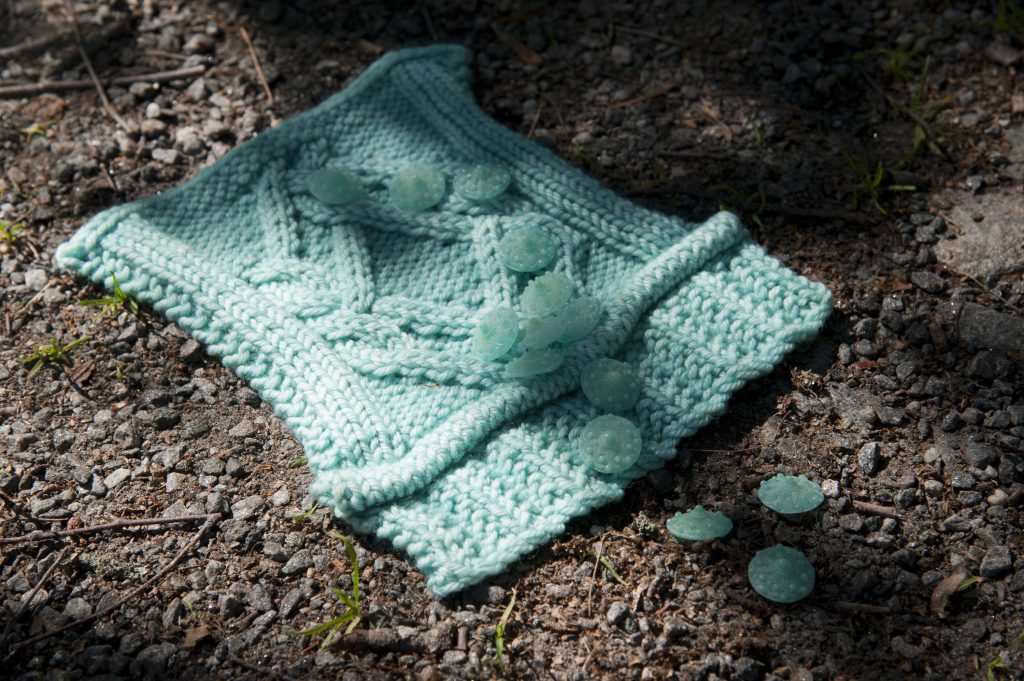 You will find a selection of Siri's buttons available in her shop on Epla here: Siris Skattkammer and more divine photos on her website: Fredenshavn.
I wish you all a Happy Easter & Knitting! Stay safe and well!