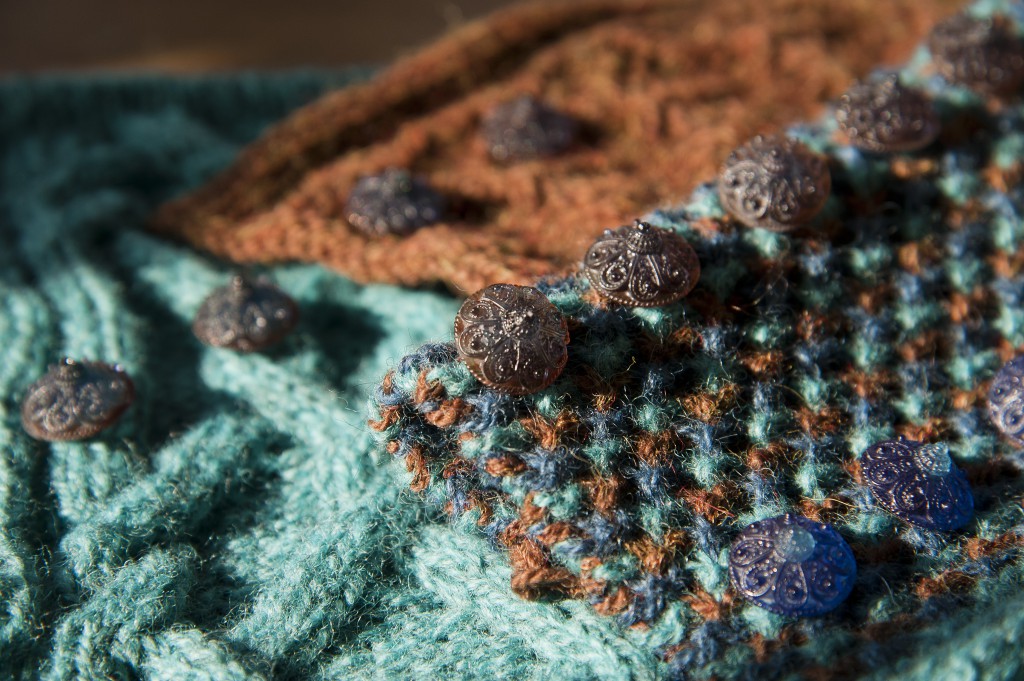 Part 2: Yes, I cannot stop ordering bespoke buttons. Just like knitting, it becomes an addiction to have small bespoke pieces of jewelry sewn onto a knitted jacket – see my design Icelandic Jacket. The progress is easy, I merely bring my swatch to Jewelry Designer Siri Berrefjord, ask for small, medium or large buttons and how many I need. In addition I usually beg Siri, who also is a brilliant photographer, to take some pictures of the buttons placed on my swatch. If you where wondering why the photos are so good, it is because she is a trained photographer. I ordered 3 buttons for the Gyda Jacket, and 6 for the accompanying belt, all medium size: 13 mm/0.5". Siri captured the color of the jacket and the belt, knitted in Hifa Ask magnetically as usual. All are remakes of traditional historic national costume silver in plastic. A number of ready made buttons and jewelry are for sale on Epla under the name Siri's Skattkammer/Siri's Treasure Trove.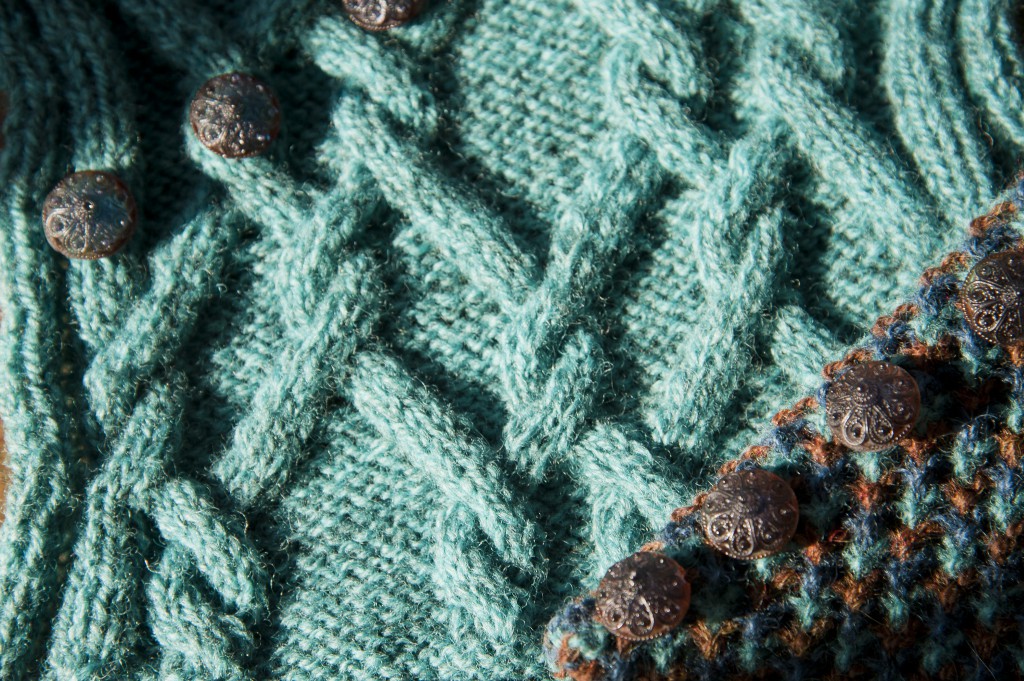 The photos also capture the yarn texture and show off both the cables and the tweed in all their beauty. The brown chestnut color chosen for the cowl is made of one strand of Hifa Huldra Kamgarn intended for machine knitting combined with Du Store Alpakka, Dreamline Soul.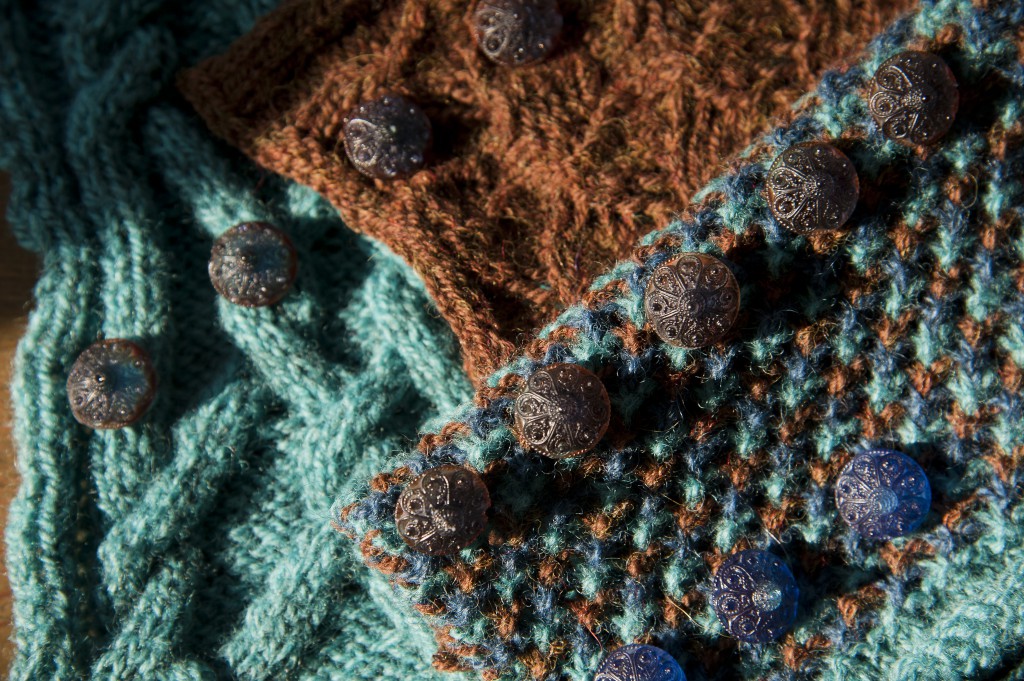 The test knitting of the Gyda Jacket and Gyda Cowl has recently started in my group on Ravelry. Do join us or follow if you are interested. The English patterns will be released when the test knit is complete. The Norwegian pattern is part of the Nordic Vintage series in Familien Trend that came out on Monday 23. February.