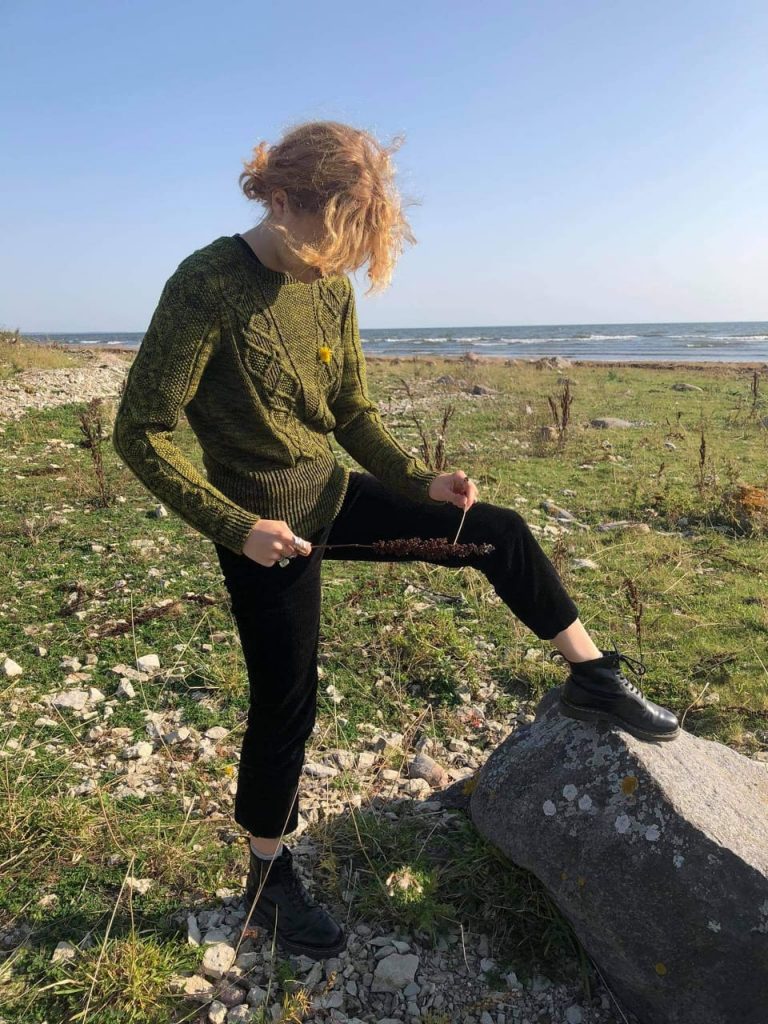 The Milana pattern has been released and I am so thrilled to share some of the wonderful photos that my test knitter Siret took of her daughter Annika wearing size Medium knitted in Woolissime BFL DK. The photos are taken at the Laidunina Lighthouse on the island of Saaremaa in Estonia, close to where they live. Siret, aka kollane, writes on her Ravelry project page: "The lighthouse was built in 1907, but since 1924 the latern was removed and it is no longer used as a lighthouse".
Siret knitted Milana using a 3.75 mm/US 5 needle to match the 21 stitch gauge in the pattern. About the choice of yarn and colour she writes: "This hand-dyed BFL DK yarn has a very good twist and is ideal for knitting cables. My "green" soul was pleased with this wonderful shade of Sous-bois."
In her project notes on Ravelry, Siret writes: "Beautiful cable pattern by Linda, for which I wanted to use BFL DK yarn dyed by Nathalie @woolissime. I like the v-movement of the cables and of course this high twisted rib gives the sweater extra points." I am so happy to hear it, Siret! Thank you so much and also to Annika for her brilliant modelling!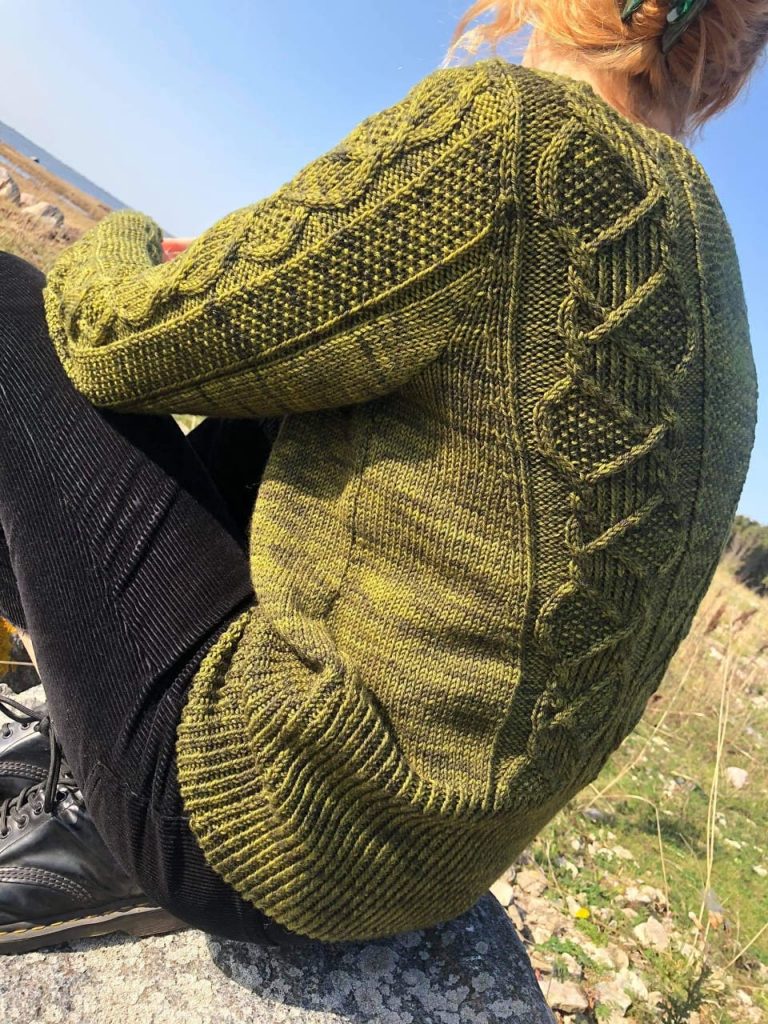 Here is my introduction to the pattern: Named after the sophisticated city of Milan in Italy, is this pullover with a high rib, creating a narrower waist. Two center cables travel towards the shoulder on the body with all their texture; Seed stitch, twisted stitch rib and cables. While a narrower matching cable adorn the sleeve with a panel of seed stitch. Milana is knitted in pieces for the ultimate fit and ends in a crew neck. A separate cowl can be worn as a crowning collar. The hand dyed DK – Merino/Silk/Yak yarn from Norne Yarn makes the cables pop and the texture shine in all its glory.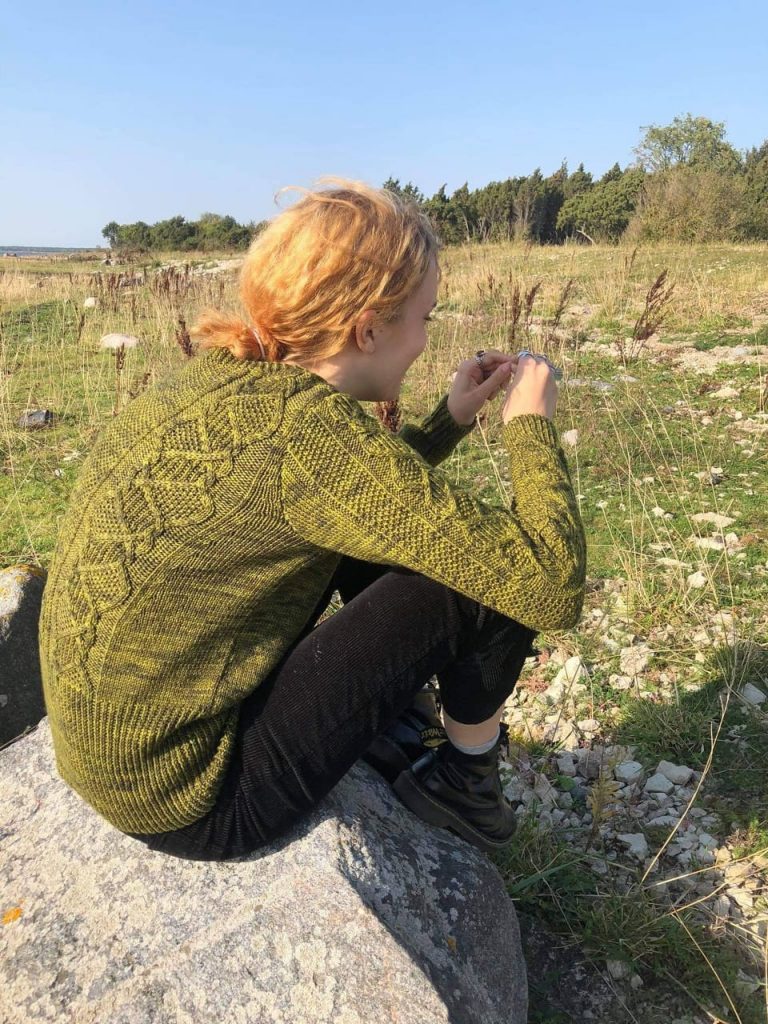 Here is yet another stunning photo showing the other side of the back. As you can see from these photos, the pullover is worked back and forth in separate pieces and seamed. While the matching cowl, that Siret did not have enough yarn to make, is worked in the round with an I-cord bind off at each end. I look forward to showing you more versions of the Milana sweater.
Both the English and Norwegian Milana pattern is available on Ravelry as well as on LoveCrafts.