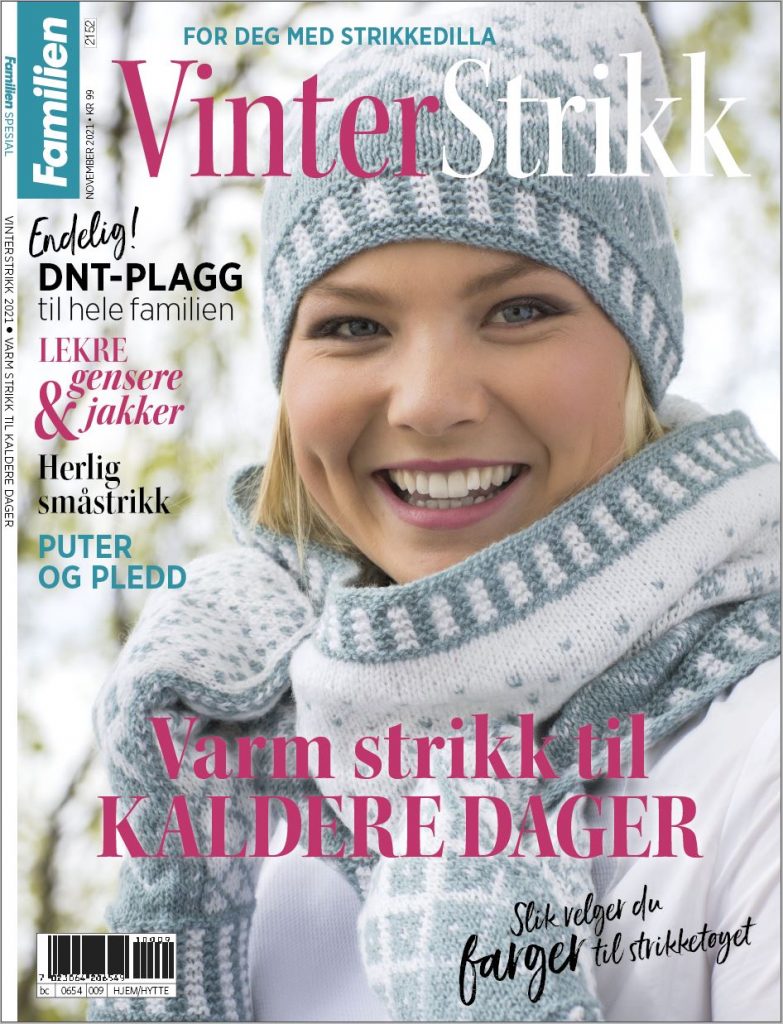 The next special knitting issue magazine by the Norwegian magazine Familien is out, it is called "Vinterstrikk/Winter Knits" and I am so fortunate to have two designs in the magazine. Both are knitted in the pelt wool yarn from Hillesvåg Ullvarefabrikk; The poncho Andor in the thicker Tinde and the shawl Ovedine in Sølje in two hand dyed shades by Værbitt. On the cover is "Snøfall" by Kari Hestnes.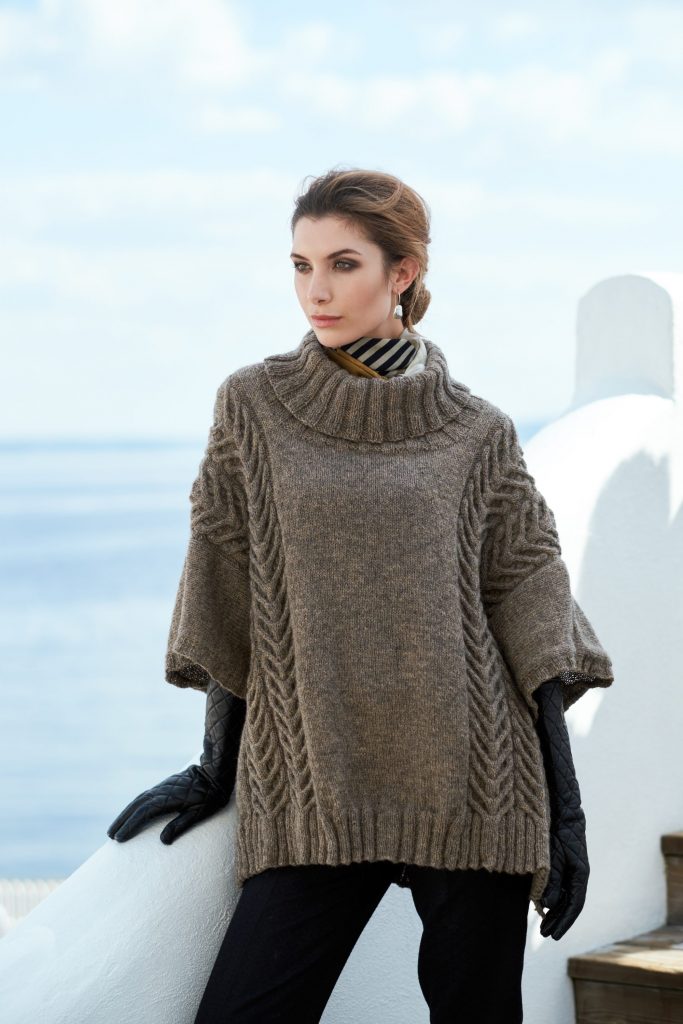 Andor comes in one size with bust circumference of 212 cm/83.5" and a length of 72 cm/28.25″. Above you see it worn by the gorgeous Alexandria Eissinger captured by Eivind Røhne at Villa Malla by the Oslo Fjord, back in June 2016. The pattern in English, Japanese and Norwegian is available on Ravelry and in English on LoveCrafts.
A trendy oversized poncho defined by its pairs of ornamental cables on each wide shoulder part. The stockinette center part is crowned by a high neck collar. The poncho has side bands that can be closed with buttons. It is knitted flat in two parts with shoulder and neck shaping. Andor is the Norse element for Eagle and its wingspan appropriate for this poncho.
Ovedine comes in one size with a wingspan of 162 cm/64″, a widest point width of 42 cm/16.5″ and a narrowest point width of 12 cm/4.75″. Above you see it worn by the beautiful Olivia Lindtein, with hair & make up by Erica Poppe and jewellery by Kaja Gjedebo Design, brilliantly photographed by Eivind Røhne at Mortensrud Church in November last year.
The shawl/wrap/scarf is knitted in two colours: Drageegg, Værbitt hand dyed on Sølje pelsull by Hillesvåg Ullvarefabrikk (100% pelt wool, 100 g, 350 m/383 yds): 2 skeins: 497 m/544 yds and Lillebror, Værbitt hand dyed on Sølje pelsull: 1 skein; 315 m/344 yds.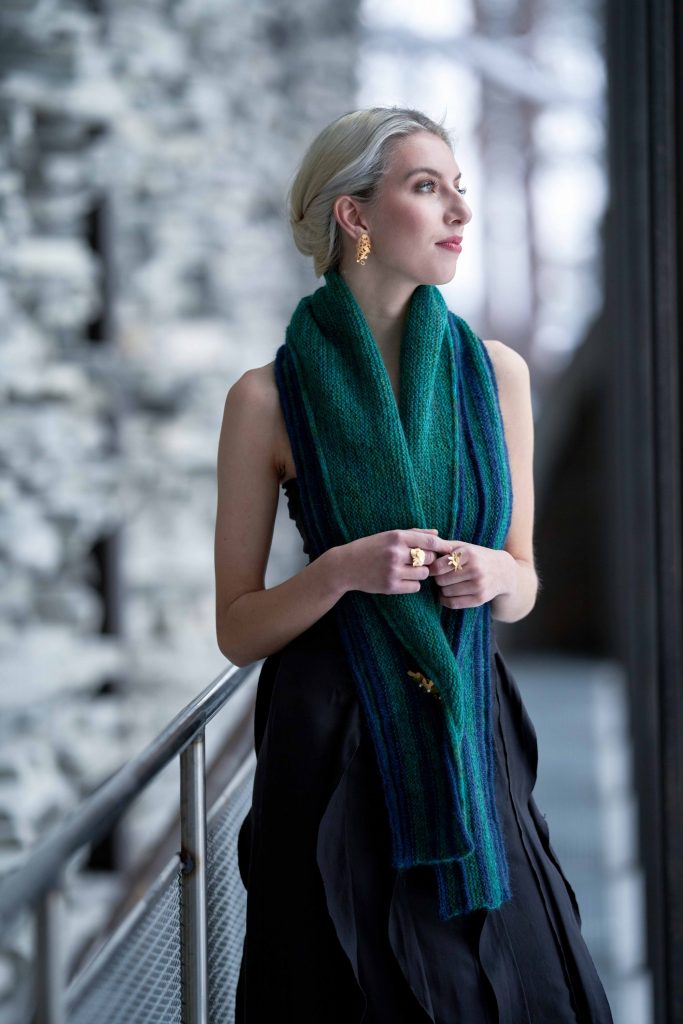 Named after an old female name from Norway is this shawl with tucks, short rows and garter stitch stripes in two colors. The hem and one tuck made on the wrong side, in addition to the double I-cord bind off, make the shawl two-sided. Choose if you want to wear it as a shawl, or a wrap around your body or as a shawl collar. Ovedine is knitted in two gorgeous hand dyed shades by Værbitt on the pelt wool Sølje from Hillesvåg Ullvarefabrikk.
Ovedine is available in English and Norwegian on Ravelry and on LoveCrafts. The "Familien Vinterstrikk" magazine is available from selected grocery stores and newsagents but can also be ordered in Norway by sending an SMS with VS21 to 2205.