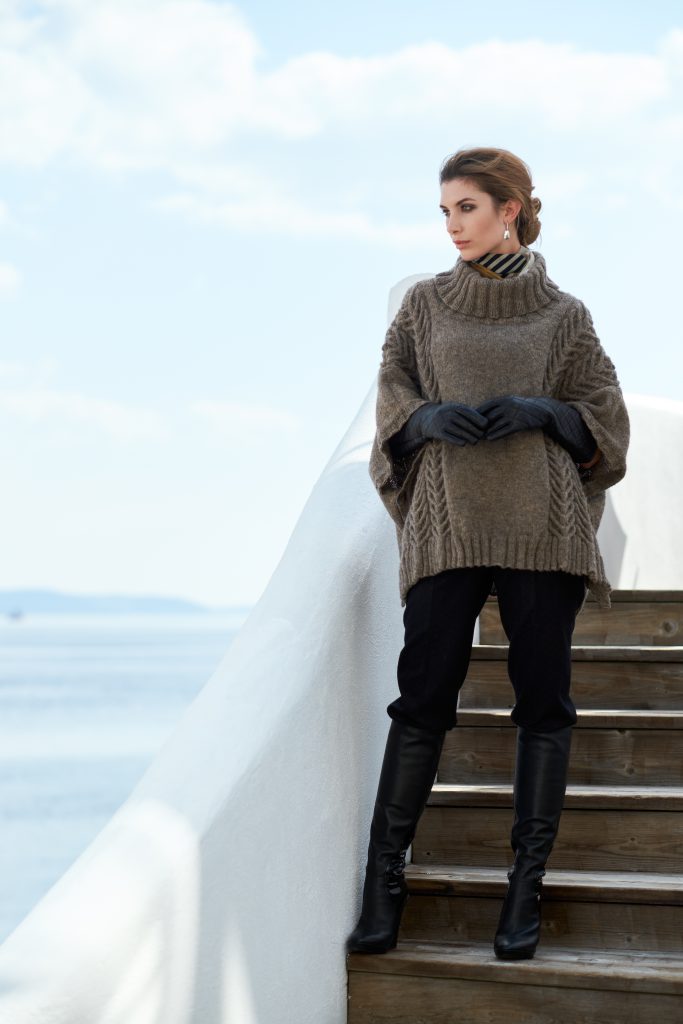 The last of the Hillesvåg Ullvarefabrikk yarn kit designs is also the most popular, the poncho Andor. As always I enjoyed seeing it worn by Alexandria Eissinger, she made it look more stylish than I ever can. With hair and make by Jens J. Wiker and statement jewelry by Kaja Gjedebo Design as well as boots by Monica Stålvang Shoes, Alexandria was brilliantly captured by Eivind Røhne at Villa Malla by the Oslo Fjord. Wearing long gloves, boots, scarf and a woolen poncho in a sweltering heat reaching above 30 degrees Celsius/86 degrees Fahrenheit, she looked so cool while the rest of us were suffering in thin summer clothing. Andor is the favorite project of both Alexandria and my husband, of those photographed in June. The poncho knitted in Hifa Norsk Pelsull soon to be renamed Hifa Tinde, using a 3.5 mm/US 4 needle and 4 mm/US 6 for the turtle neck. The yarn kits will be launched at Oslo Design Fair tomorrow.
A trendy oversized poncho defined by its pairs of ornamental cables on each wide shoulder part. The stockinette center part is crowned by a high neck collar. The poncho has sidebands that can be closed with buttons. It is knitted flat in two parts with shoulder and neck shaping. Andor is the Norse element for Eagle and its wingspan appropriate for this poncho.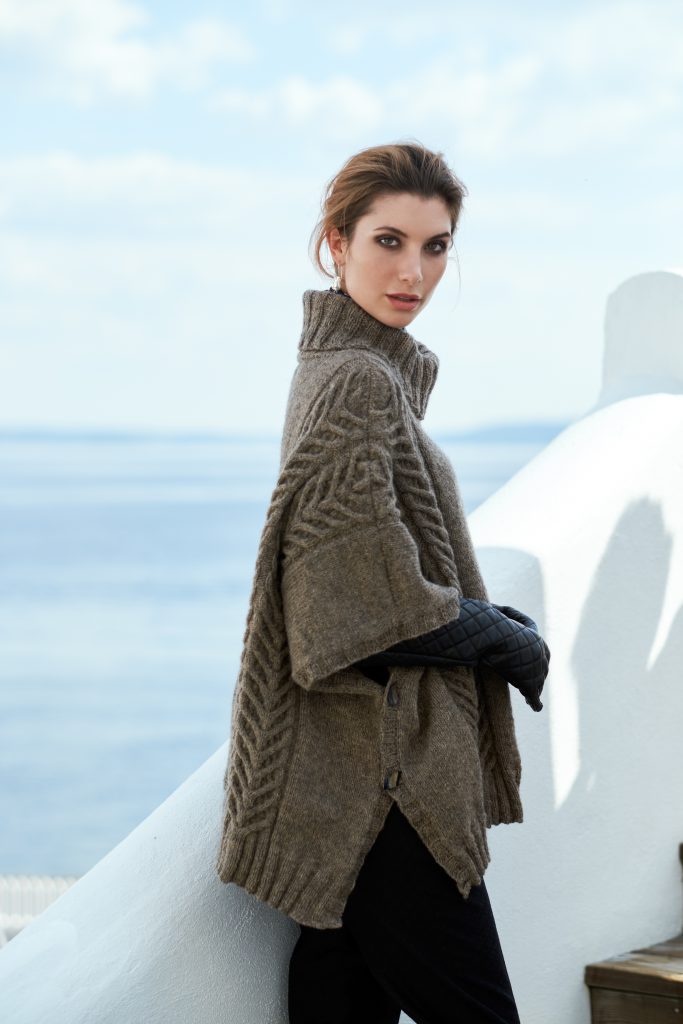 The poncho is knitted in two parts, back and forth. The large collar is picked up and knitted at the end, just as the sidebands. The shoulder is shaped with short-rows and then joined using a 3-needle bind-off. Each sideband has two buttonholes.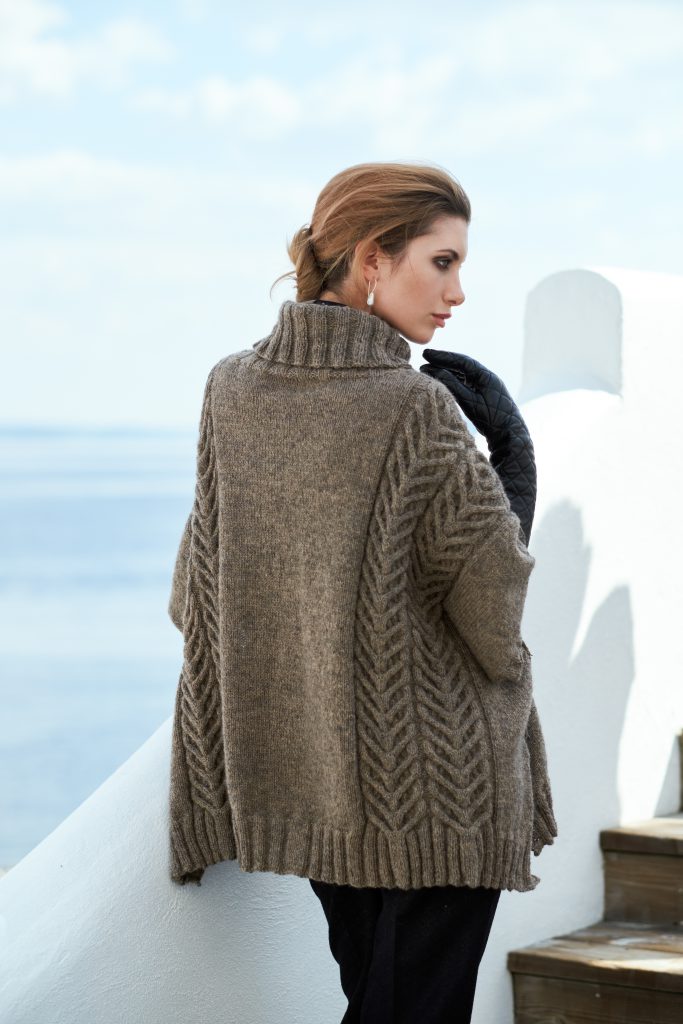 Instead of wearing long gloves you could easily knit a pair of long wrist warmers in for example a rib. The poncho comes in one size with a bust measurement of 212 cm/83.5″, and a length of 72 cm/28.25″. You can easily change the size by removing or adding stitches to the center and or next to the shoulder part, or merely by changing the needle size.
The yarn kits will be available in selected yarn stores and online from Hillesvåg Ullvarefabrikk after the launch at Oslo Design Fair. You will find the kits on this page after their launch: Eksklusiv Gjestedesign. Unfortunately I will not be at the launch at Oslo Design Fair but I am at Strik Bornholm and looking forward to traveling back to the sunshine island of Bornholm. I hope to see some of you there.