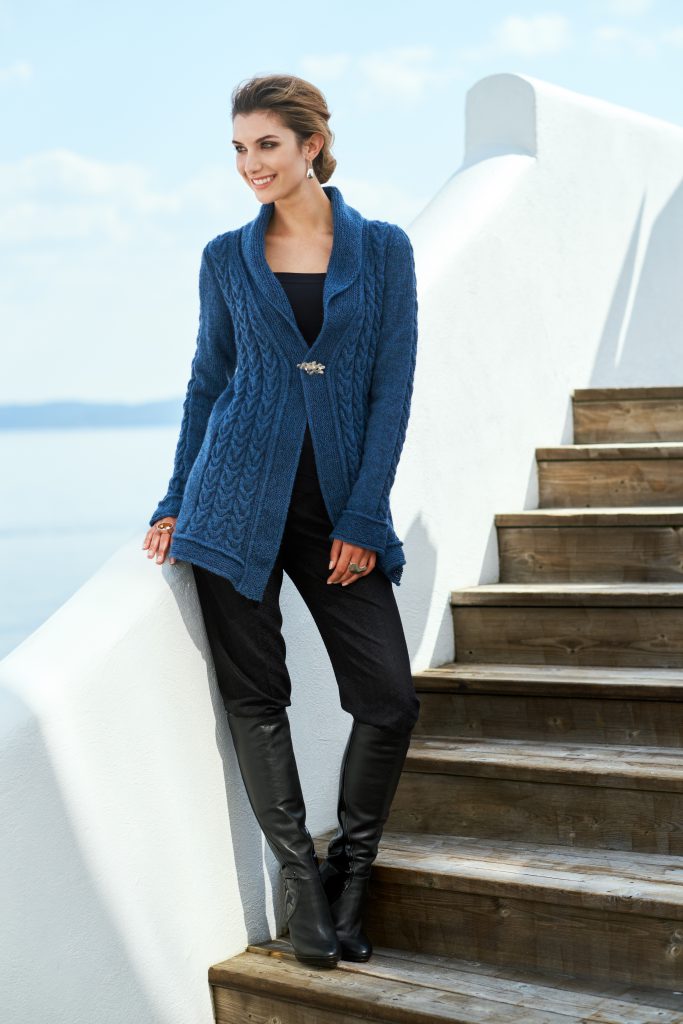 I am pleased to present the magnificent professional photos of the third design for yarn kits for Hillesvåg Ullvarefabrikk. Elfa is an a-line long jacket with central cables along all parts. Tucks divide the different patterns giving a slight flair and a softer touch to the jacket. A large shawl collar crowns the garment, hence the given name Elfa – after the Norse king and warrior. The body is worked in pieces while the sleeves are worked in the round to the underarm. It is knitted in the in the lustrous pelt yarn with a mohair feel, Sølje from Hifa. Gorgeous Alexandria Eissinger – with hair and make up by Jens J. Wiker, jewelry by Kaja Gjedebo Design and boots by Monica Stålvang Shoes – shows it off so elegantly at the upper terrace of Villa Malla by the Oslo fjord brilliantly captured by Eivind Røhne. It was a sweltering day that made the fjord look more like the Mediterranean Sea. The yarn kits with the Norwegian pattern will be launched at Oslo Design Fair from 1. to 4. September. The English pattern will be test knitted in my Ravelry group in April next year before its release.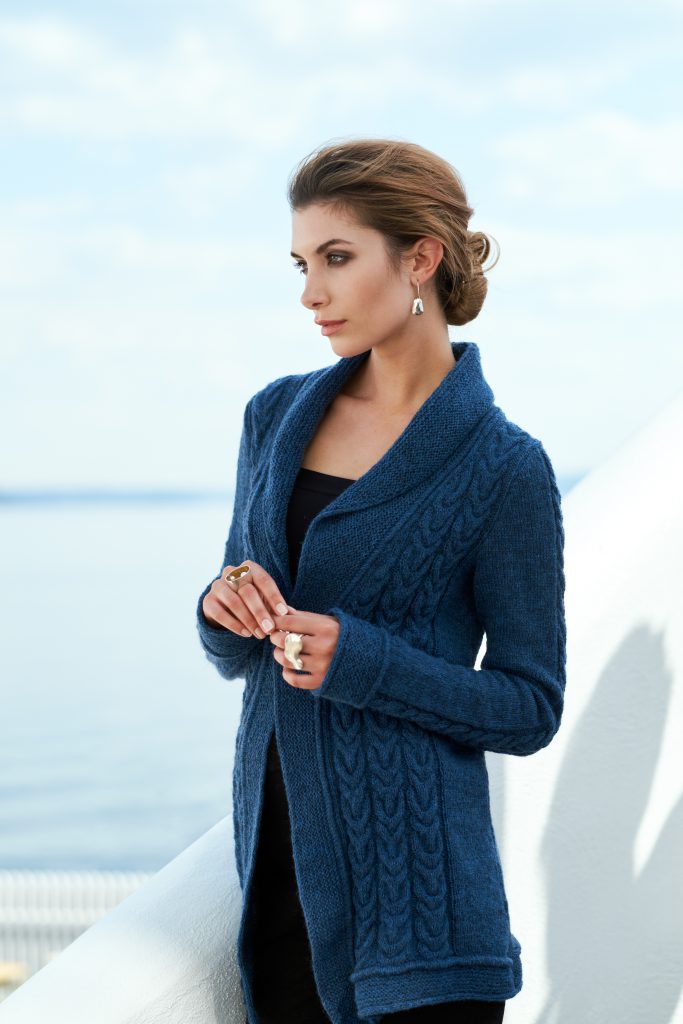 Elfa is knitted using 3 mm/US 4 needles with a gauge of 24 stitches and 34 rows in stocking stitch measures 10 cm/4″ square. The body is worked flat in pieces, unlike the long sleeves which are worked in the round to the armhole. The hem and the tuck are worked with 2 sets of circular needles held together. To make the bottom band and tuck to flare less choose needle size 2.5 mm/US 1.5. The number of stitches picked up for collar has been adjusted from the sample to avoid the flare.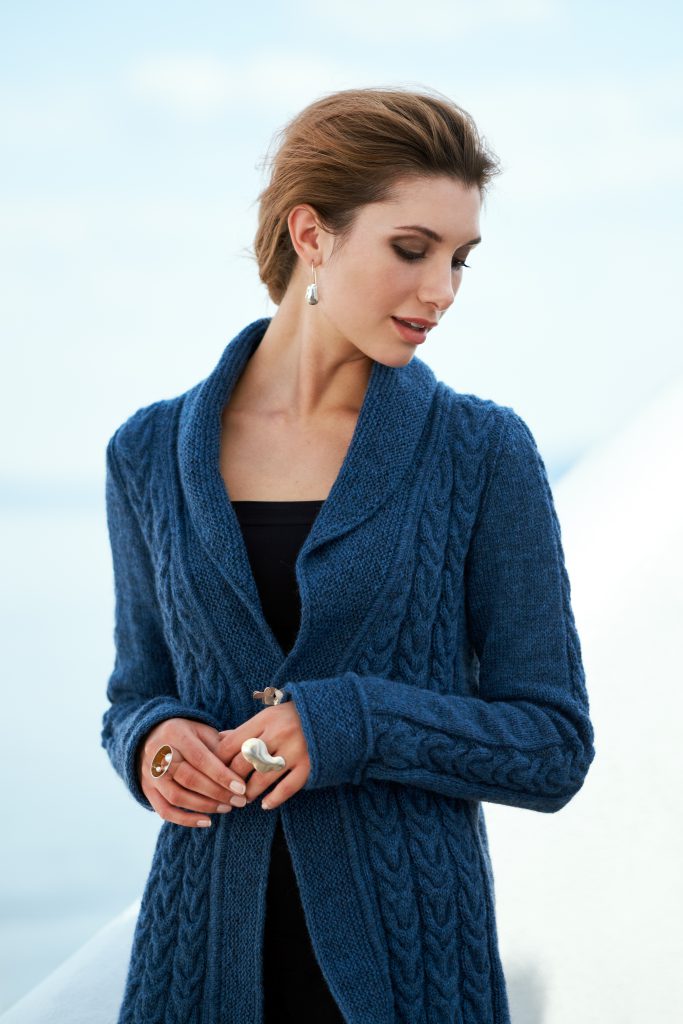 The bottom band on all parts begins with a provisional cast on, which will be pulled out and replaced by an I-cord bind off at the end. The collar also ends in an I-cord bind off. The cables are the same ones chosen for the Idunn pullover. Framed by stocking stitch in the sides and divided by a tuck to the garter stitch collar and bottom band, instead of a rib, the jacket has a more feminine look to it.
Alexandria is wearing size S and is a clothes size European 34/UK 6/US 2. Elfa is graded from size XS to 2XL with a bust circumference of  84 to 126 cm/41 to 49.75″. The yarn kits will be available from selected yarn stores and online here: Eksklusiv Gjestedesign. The last design for Hillesvåg Ullvarefabrikk in this collection is the most popular of them all the Andor Poncho.