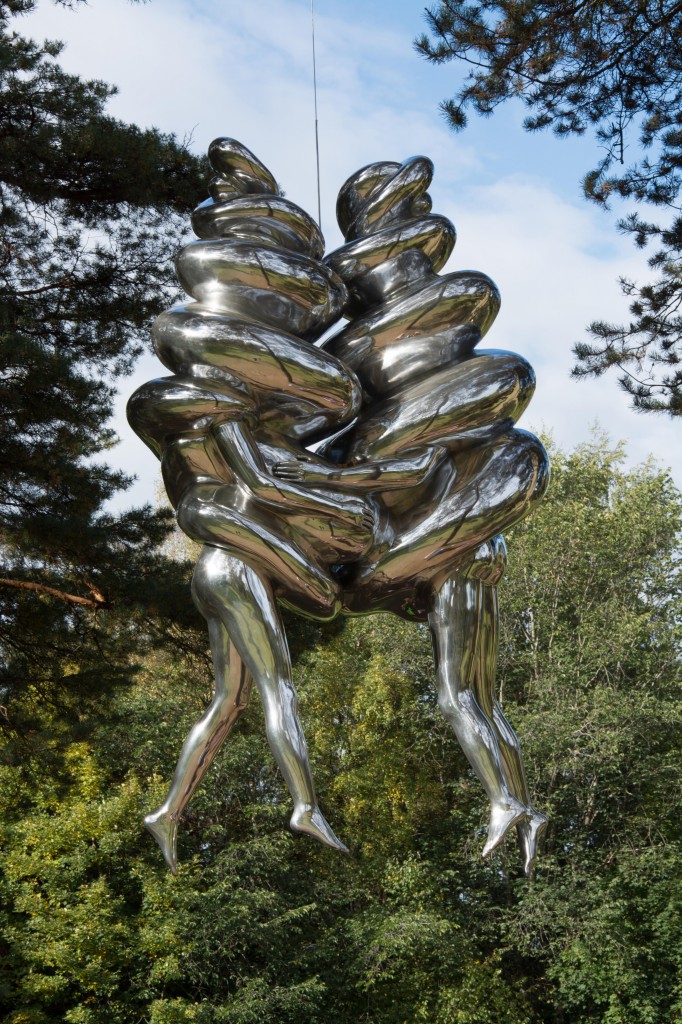 This autumn a new sculpture park has opened in Oslo, at Ekeberg. It is in walking distance from where I live, and a brilliant place to go for a walk. Even before it became a sculpture park it was a National Heritage Park with a diverse cultural history, going all the way back to the Stone Age, see The Guardian. A Sculpture Park, with femininity as the theme and  starting point for the selection of sculptures,  was the idea of property developer and art collector – Christian Ringnes – and a very controversial one, even before it opened that is, see Ekebergparken. All costs are covered by his ideal foundation which owns the sculptures on display.  Currently there are 31 sculptures by acknowledged, mainly contemporary, artists such as Louise Bourgeois, see the amazing "The Couple" above (photographed by my husband); Hilde Mæhlum; Tony Cragg; Auguste Rodin and Marina Abramovic. Her "Site Specific Performance, 2013" allowed a selection of the public to recreate "The Scream" by Edvard Munch with a genuine scream filmed with a golden frame capturing their face – see ekebergparken. The facial expressions as well as Abramovic's comments made it memorable to watch – especially the clip of Ringnes himself who after two tests still looked at peace with himself while screaming – he was asked whether that was all he could muster. Ringnes explained that he had no need to scream since he spends a lot of time in the mountains where he can, and often does scream, while others seemed to have a basic need to scream their heads off, and make grotesque faces of despair at the same time.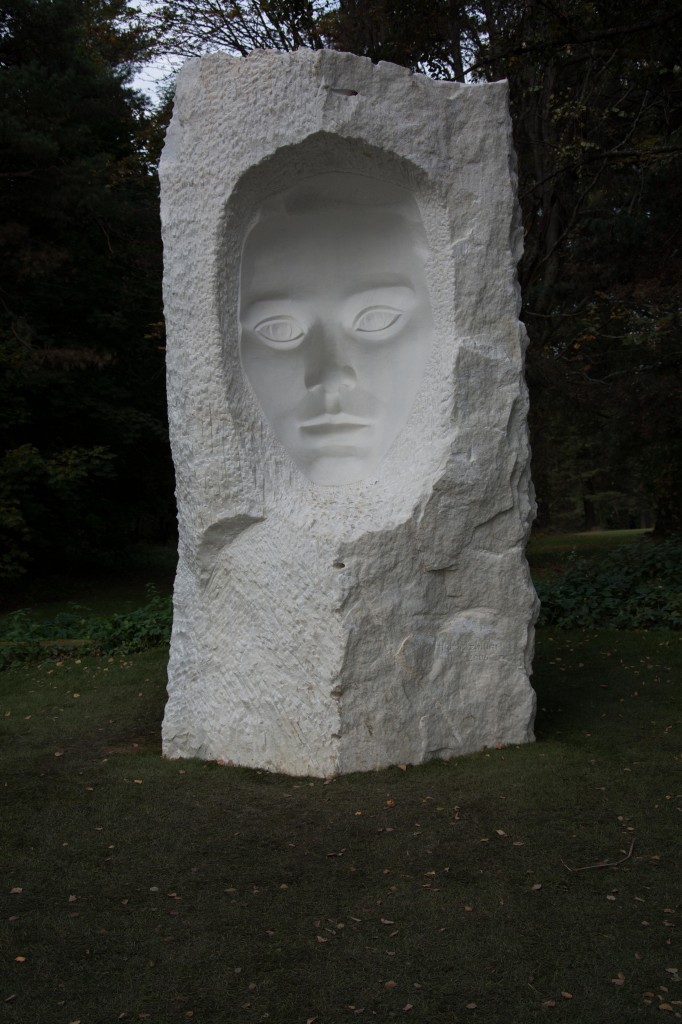 Above is the captivating "The Concave Face" (photographed by my husband); "Sculptor Hilde Mæhlum has worked with masks for many years. What we see and what we do not see has been her project, expressed in sculpture. She works in several techniques, from paper to metal and stone.
The concave or negative facial shape has long been an object of fascination for the artist. This shape explores how the viewer's consciousness in a sense creates the art work, and how a shape might change its expression following the viewer's standpoint and emotional situation." See more photos of it at ekebergparken. It is a fascinating piece of art which you need to walk past a couple of times to see how the face follows you, and appears to have a desire to come out of the marble. It is no wonder that more than 1 million has visited the park since it opened in September, in stark contrast to the predicted 200 000 visitors during the first year. I can recommend it, but if you are not able to visit it for the time being, take a digital tour of their website, and marvel.