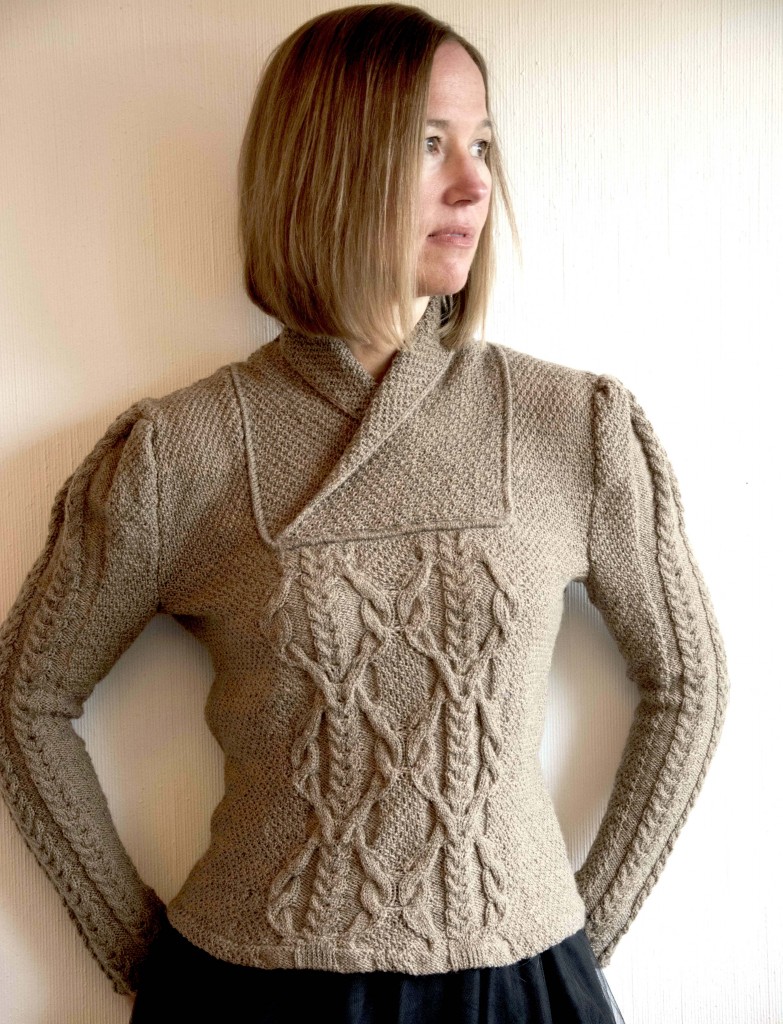 I planned to include this sweater in my knitting book, but it was not finished in time. It was still in parts, so I decided to have another go at it last year, knitting from scratch. I changed the bottom from a rib to a hem and added Missioni inspired square puff sleeves as an option in addition to set in sleeves. The shawl collar and the selected cable pattern remained the same throughout the process. I decided to add tucks around the shawl collar and end with an I-cord cast off, even though it does tighten it more than an ordinary cast off would do. The slightly fitted sweater is knitted in Semilla Fino by BC Garn, an ecological wool in a divine taupe melange color using a 3 mm/US 2.5 knitting needles, available here: garn. Each 50 gram ball has a generous 240 meters/262 yards. I am delighted to tell you that the pattern has been bought by the Norwegian magazine Familien and it will be published in March next year in their separate magazine Vårens Strikkebok/Spring Knittingbok. Test knitting of the English pattern will begin in January in my Ravelry Group.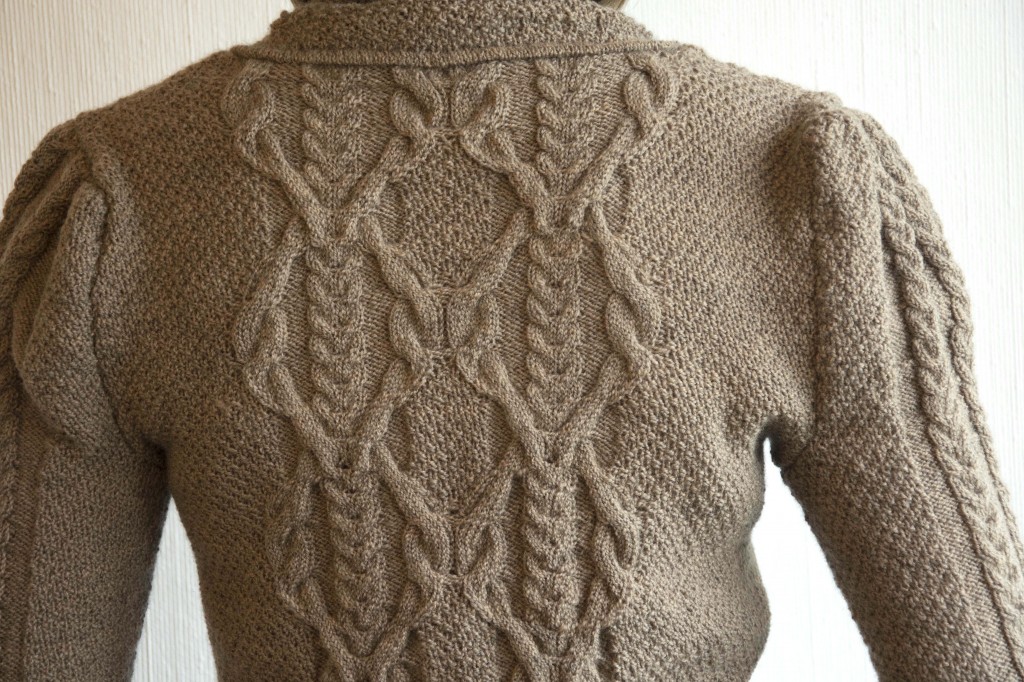 The sweater is knitted in the round until the armholes and the cables continue to the neck on the back. It was finished just in time for my photo shoot with photographer Kim Müller and Francesca Golfetto. I will show you the photos when the test knitting is open in January, and they were selected by Familien to be included in their magazine.
The small cable is part of the large cable pattern and was ideal for the sleeve, I thought. With 3 small cables separated by reversible stocking stitch on the top of the sleeve and double moss/seed stitch on each side under the sleeve. I recently displayed the sweater at the Arts, Crafts and Design fair where I was presenting my book, and received complements for it. A comment that was extremely useful and which I had already considered: "What about an ordinary set in sleeve as an option for those that do not want a puffed sleeve?". I needed no more convincing and have included it in the pattern. So the sweater has been in the planning for years but I am finally happy with the completed result!