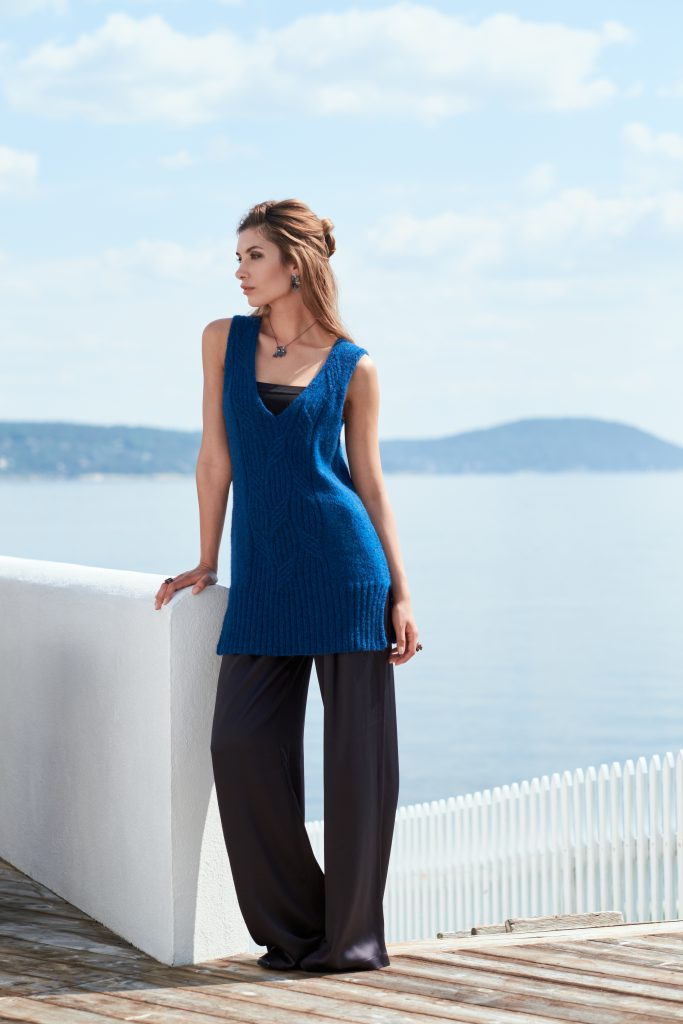 Next in the series, is the vest Hel. Here is gorgeous model Alexandria Eissinger/Nordic Model Agency – with beautiful hair & make up by Jens J. Wiker and statement jewelry by Kaja Gjedebo Design – wearing Hel over dark grey silk slacks at the terrace of Villa Malla, brilliantly captured by Eivind Røhne. It was a sweltering day in June, which made the Oslo fjord look more like the Mediterranean Sea. We were having our photoshoot surrounded by people having their lunch but found some unused corners we could use as backdrop. The Norwegian pattern will be published in the special magazine Familien Strikkebok, while the English pattern will be released after test knitting which has recently began in my Ravelry group.
Sweeping Cables crown this long a-line vest with vents. The v-neck, framed by an I-cord bind-off, can be worn on the front or on the back. The cables have areas of rib in between hence a high rib became the obvious bottom band. Hel means complete in Norwegian and the Norse Hel ruled over nine worlds.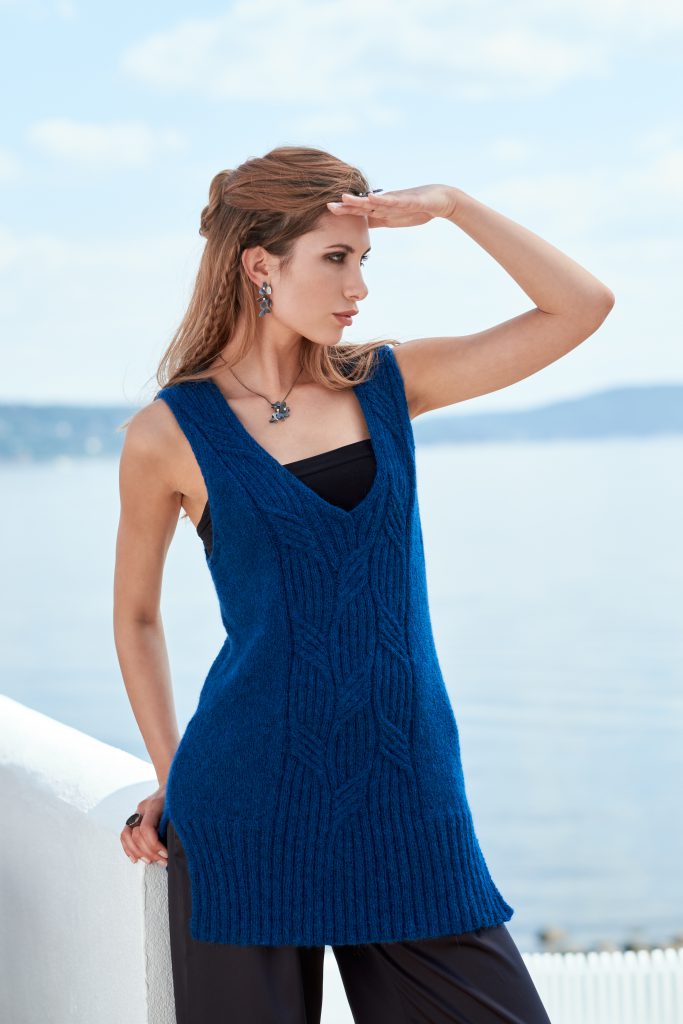 Hel is knitted in the lovely Rowan Yarns Alpaca Merino DK, with a chainette construction made in the following fibre mix: 83% alpaca, 10% nylon, 7% wool, on each 25 ball with 105 m/115 yds. The sample is knitted in Belvoir 107 with a gauge of 22 sts and 30 rows in stocking stitch measures 10 cm/4″ square using a 4 mm/US 6 needle. The cable stretches across a large number of stitches hence a yarn with a hard twist and few plies will make the cables look flimsy.
The vest is graded from size XS to 2XL, with a bust circumference of 82 to 126 cm/32.25 to 49.5″. It is knitted back and forth in parts. The short row shaping of the shoulders make it easy to wear with the v-neck on the front or on the back.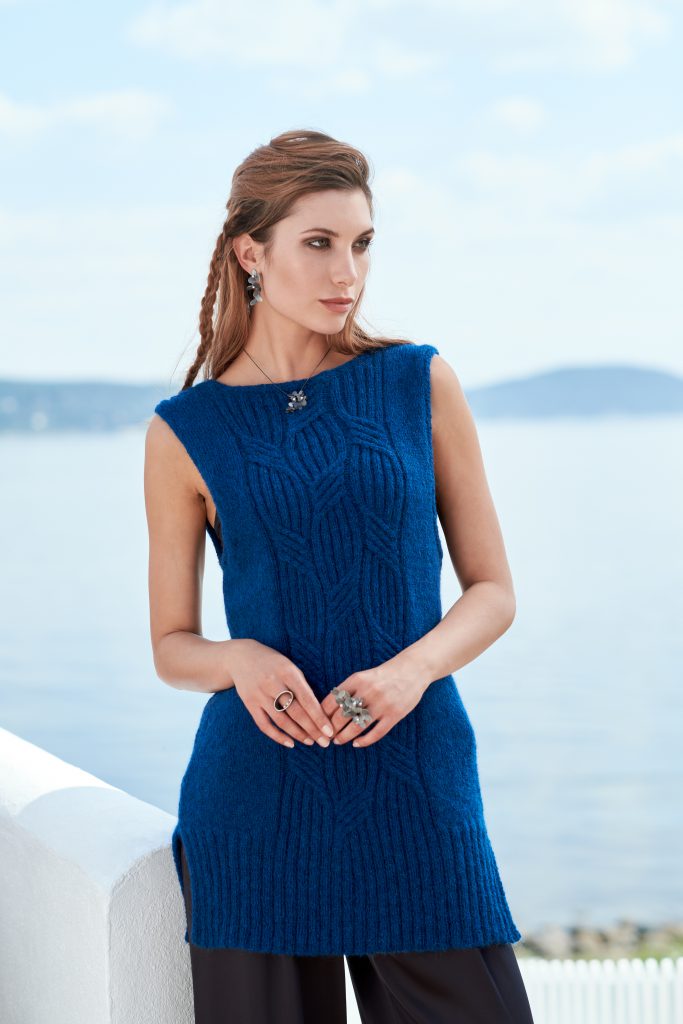 Here shown the other way around. I first planned a boat neck and smaller armholes but changed my mind to give the vest a more casual look with larger armholes and a v-neck to be worn either way.
The sample together with a selection of the photos will be exhibited at the Strikke 2016 Festival at the new gallery at Hadeland Glassverk opening on 3. September to the 30. October. Next in the series is Ronette. So you do have more photos to look forward to.