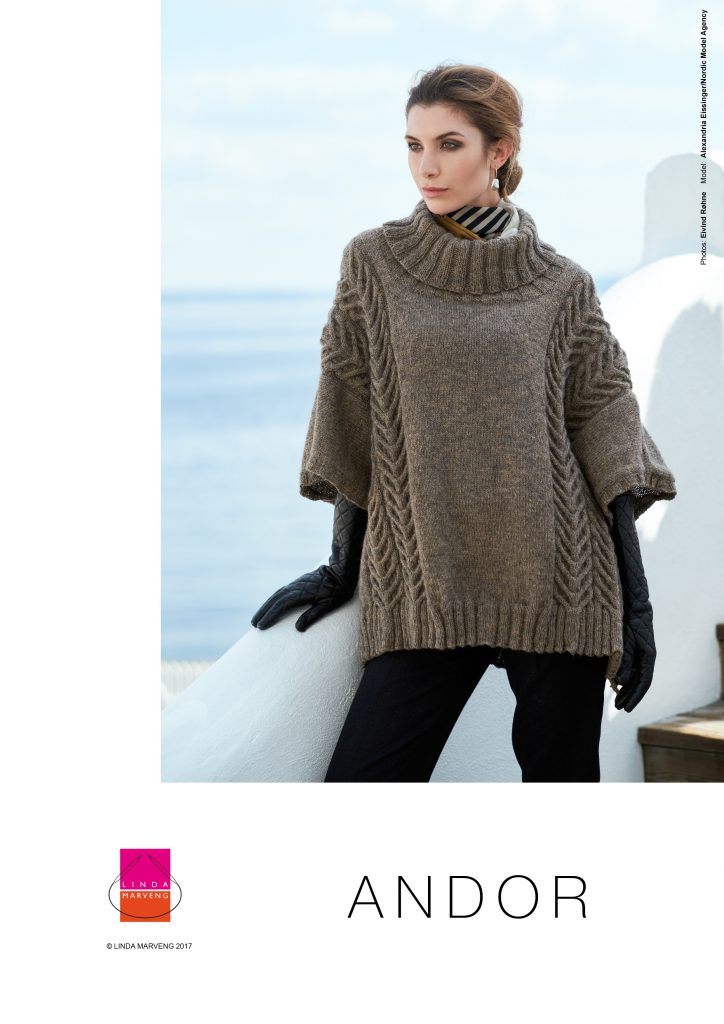 My Ravelry group is now 4 years old! There are now more than 1400 members and my fear that only a few would join was needless. I am so pleased to have attracted so many knitters! It has been another thrilling year with many test knits of my English patterns, showing off of finished garments, discussions of different knitting techniques, chatting and bi-monthly free pattern pdf draws just to mention a few of the topics in this lovely group. I am delighted to have met so many new knitters. So it is time to celebrate that four years has passed! How can I best do this? By organizing a draw in my group with 9 exciting prizes like yarn kits, e-books and pdf patterns from my Ravelry store.
All you have to do is join my group if you have not already done so, and answer one of these questions: "What design – with an available pattern – would you love to wear but never knit in a million years and why? Or if that is too difficult or impossible to imagine what have you knitted and never worn (or only once)?" in my Ravelry group. I have had numerous fascinating answers already. I anticipated a couple of the answers to the first question – like my design Halli, designs by Di Gilpin; designs from the book: Norwegian Knitting Designs; designs from the book Tudor Roses and designs from Christel Seyfarth (simply because those would have been my answers too) – while others have introduced amazing new patterns and designs to us. I will use Random org to pick winners based on the number matching the response/posting on Friday 9th. June. Here are the top two prizes, and a good reason to join, see ravelry.com/groups/linda-marveng, in my opinion: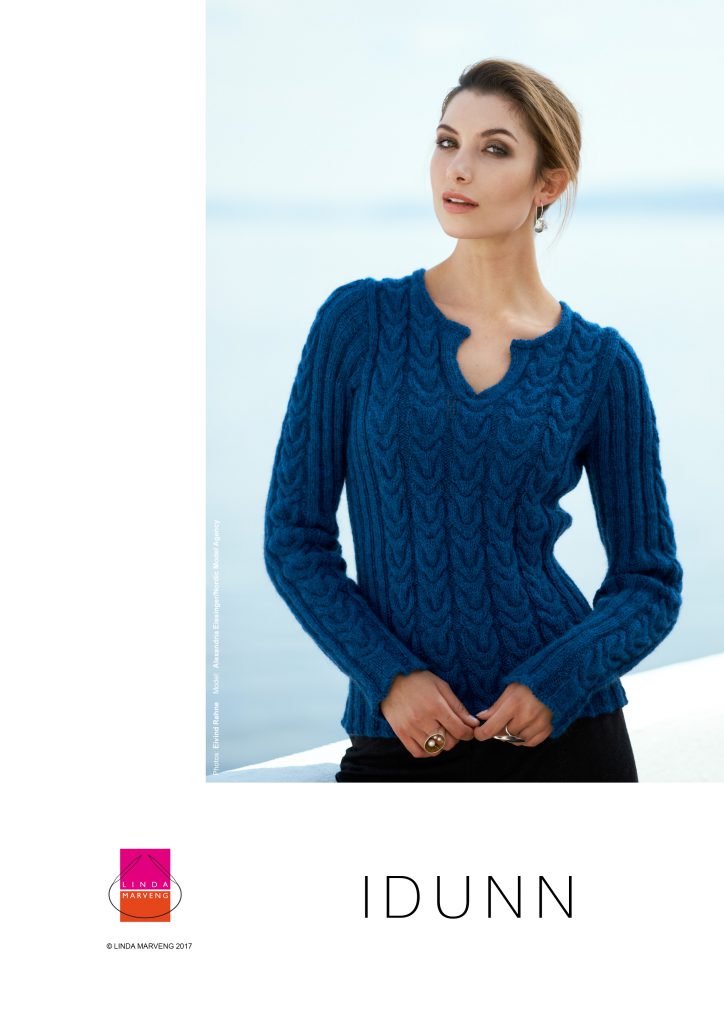 1. and 2. Prize: Choose one of these yarn kits from Hillesvåg and choose which size & colour you want (includes pattern in English as well as Norwegian): Andor or Idunn or Halli or Elfa. The yarn kits have been generously sponsored by Hillesvåg Ullvarefabrikk. See kits, Tinde colours for Andor and Idunn, Sølje colours for Halli and Elfa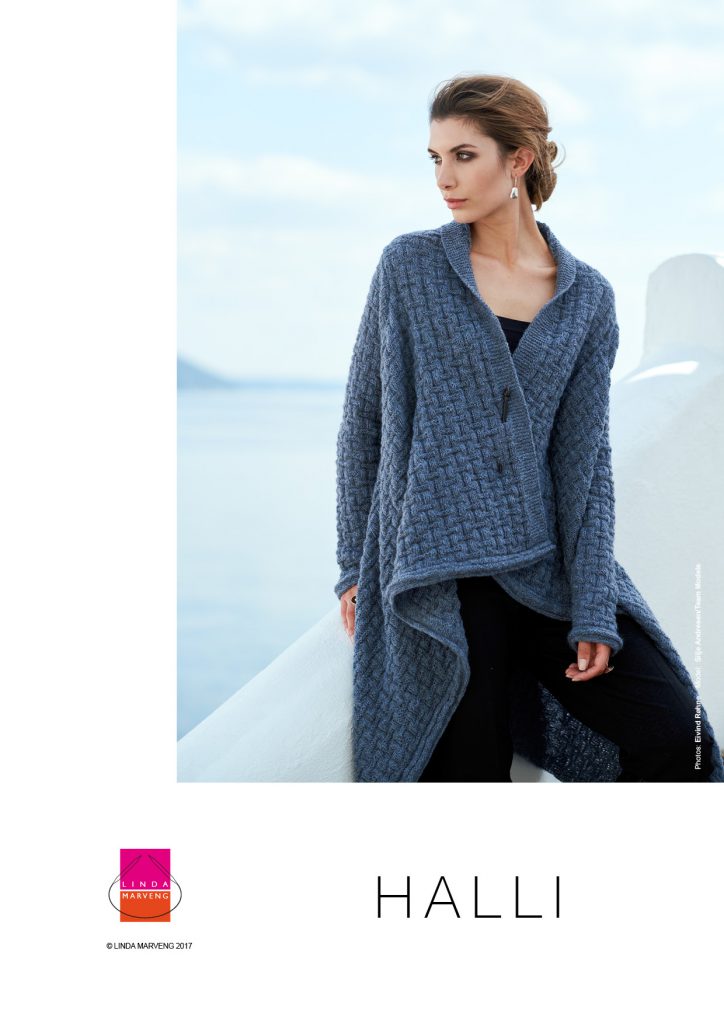 Or Elfa, the English pattern is currently being test knitted. These four designs all made for yarn kits for Hillesvåg Ullvarefabrikk were brilliantly photographed by Eivind Røhne at Villa Malla in June last year. The gorgeous model is Alexandria Eissinger and her hair & make up are by Jens J. Wiker, while her jewellery are by Kaja Gjedebo Design.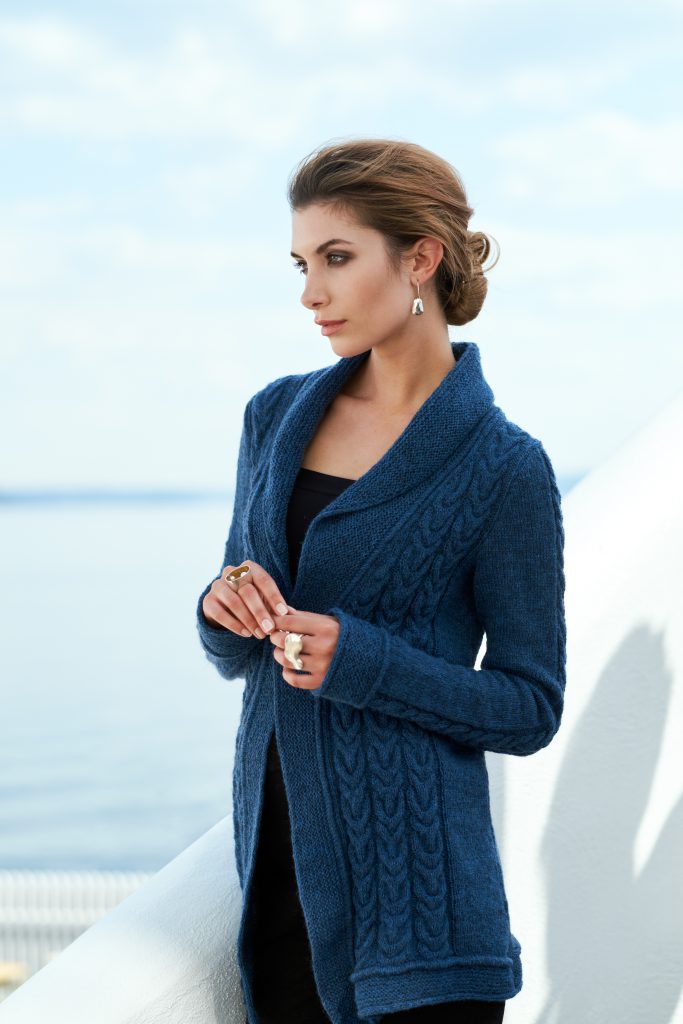 Good luck!