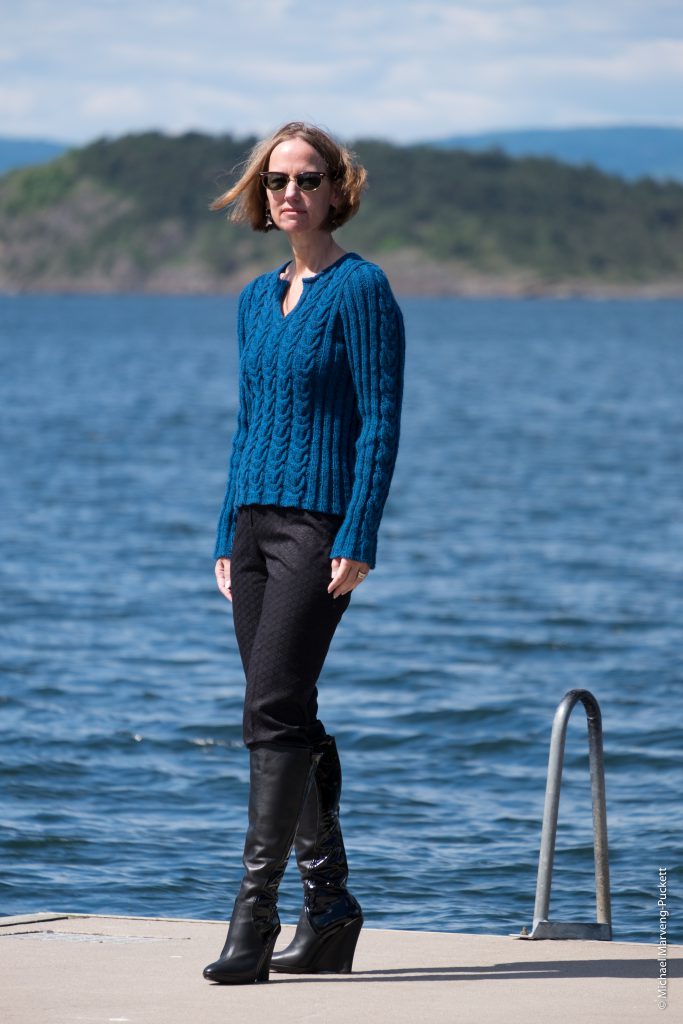 I included a sweater in my design submission to Hillesvåg Ullvarefabrikk for their yarn kits. A pullover not unlike Cable Round Sweater and Mistale with ribbing in the sides making it appear shaped but this time with a Henley neck. It might sounds familiar since it is because I was inspired by the neck modification Sabine Brenner made to her Mistale. I adored this cable the first time I saw it and moved the cable crossing row until I was totally smitten with it. The pelt yarn; Norsk Pelsull, soon to be renamed to Tinde, was chosen for this pullover while a jacket was made in the new finer pelt yarn Sølje with the exact same cables. Again, I was fortunate that skilled turbo-knitter Grete Jenssen, aka ma9 on Ravelry could help me out and knit the sample. It took her 9 days, for your information. All four designs will be launched as yarn kits at Oslo Design Fair at the beginning of September.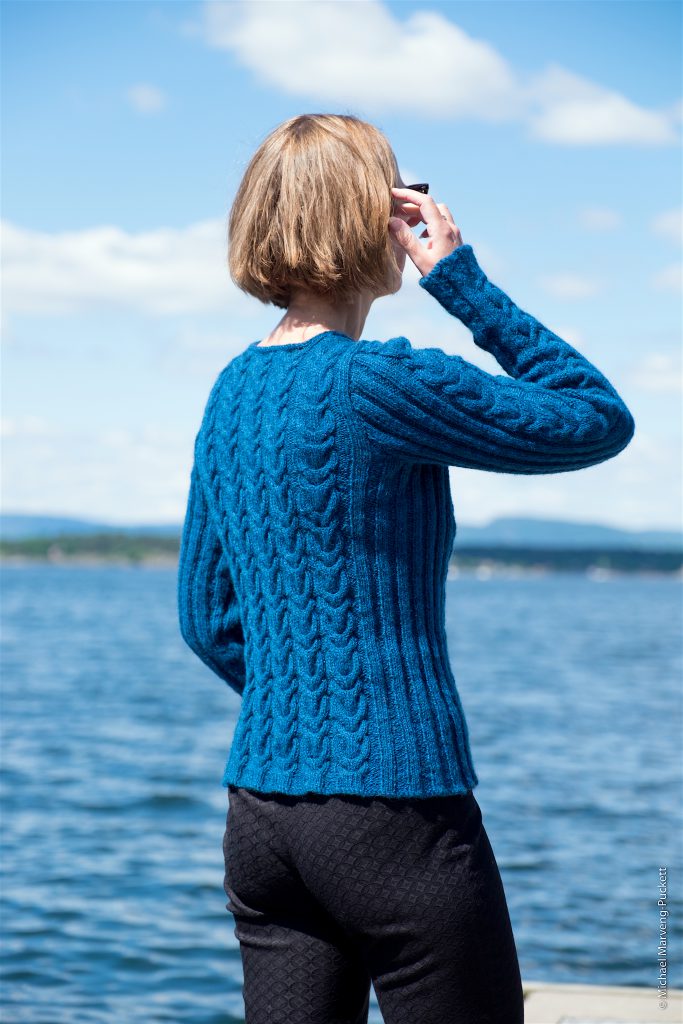 Here is my introduction to Idunn: Named after the Norse goddess of spring and immortality is this straight sweater with a Henley neck with center cables. Ribs frame the cables in each side and make the sweater figure hugging. One center cable adds texture to the sleeve. The sweater is worked in the round to the underarm in the lustrous pelt yarn with a mohair feel, Norsk Pelsull from Hifa.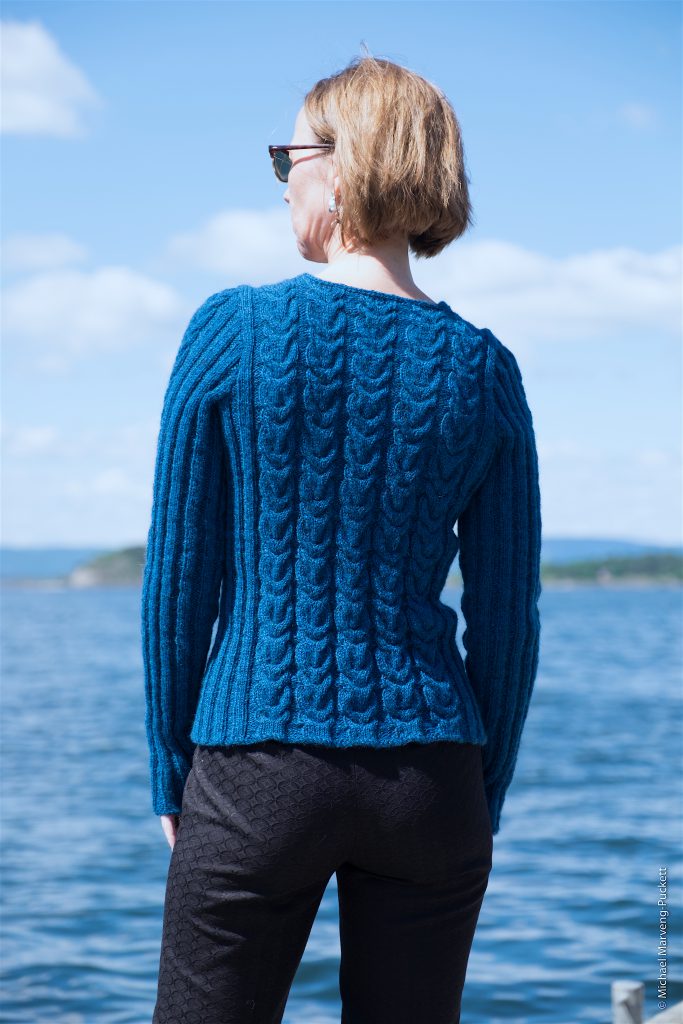 The pullover is knitted using 3.5 mm/US 4 needle with a gauge of 21 stitches and 30 rows/rounds measures 10 cm/4″ square. It will be available in sizes XS to 2 XL with a bust circumference of 88 to 129 cm/34.75 to 50.75″. Above you see me wearing size S. The sweater, both the sleeves and the body are worked in the round to the armhole and then worked back and forth in rows. The color is petrol and it is so vivid, hence well suited to be photographed at Ormøya by the fjord. I loved seeing it on my model Alexandria since she made it come alive for me. You wait and see.