I am so thrilled to show you the stunning Bubala that Siret, aka kollane on Ravelry, test knitted for me, here worn by her dear daughter Annika. The photos are taken on a cloudy morning in the Koigi bog trail on the island of Saaremaa, in Estonia. On her project page on Ravelry, Siret writes: "As a Patron of Linda, I have the opportunity to see new designs a little earlier and this Bubala immediately caught my eye. Hillesvåg Ullvarefabrikk Sølje yarn, which I received as a gift from Linda, was perfect for a wonderful V-neck design with bobbles."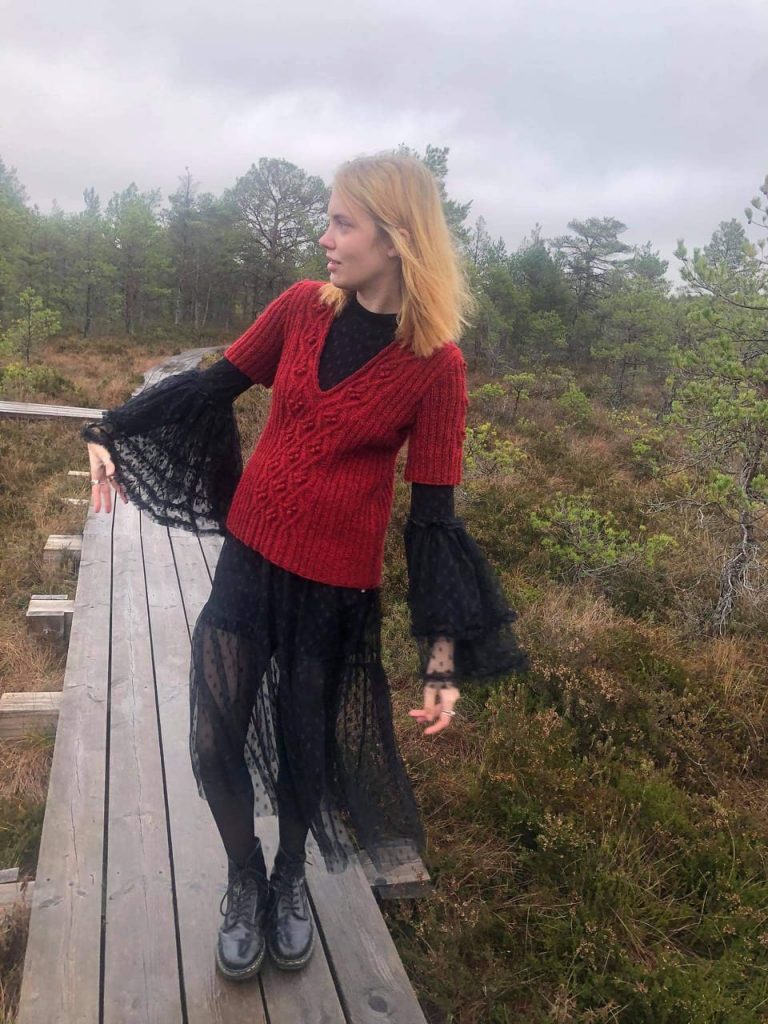 Siret made her Bubala Red in size medium and used the recommended 3 mm/US 2.5 needle with a 24 stitches and 32 rows gauge in stockinette stitch measuring 10 cm/4″ square. The pullover took less than 3 skeins to make with modified short sleeves.
Siret continues on her project page: "I made Bubala with short sleeves. I like to wear a vest designed by Linda Devona which is knitted from the same yarn, and I thought that the red Bubala with short sleeves is definitely worth wearing a lot, because it won't get hot even when you're indoors".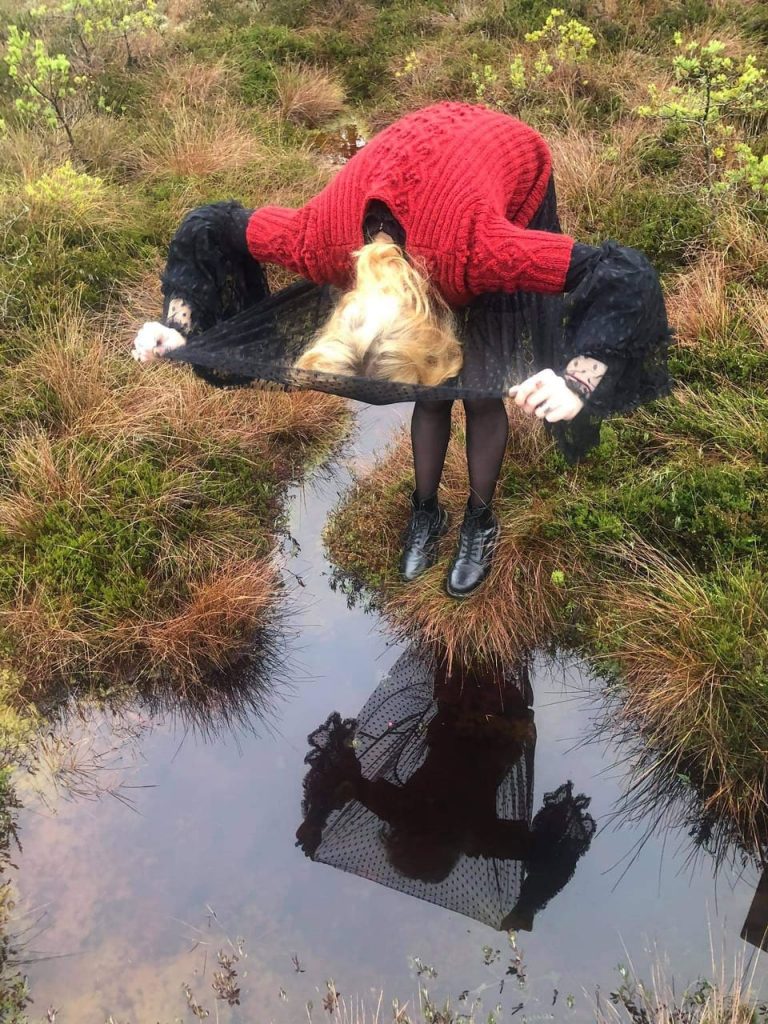 This is such a great photo and shows the fun Annika had modelling this. The last photo I will share with you is a detail of the body, which shows more of Annika's romantic dress too! Thank you ever so much, Siret and Annika for these magnificent photos!
Named Bubala Yiddish for close to one's heart is this cabled pullover with bobbles. A deep v-neck that can be worn on the front or on the back, split the cable into two single cables. The same single cable adorn the sleeve. Ribbing frame the cables in the sides and make the sweater figure hugging. The v-neck ends in an I-cord bind-off. Bubala is knitted in the bouncy Sølje pelt wool from Hillesvåg Ullvarefabrikk.
Bubala is available, in sizes XS to 5XL, as a yarn kit from Hillesvåg Ullvarefabrikk with either an English or a Norwegian pattern. You can buy the individual pattern from Ravelry and soon from LoveCrafts too.