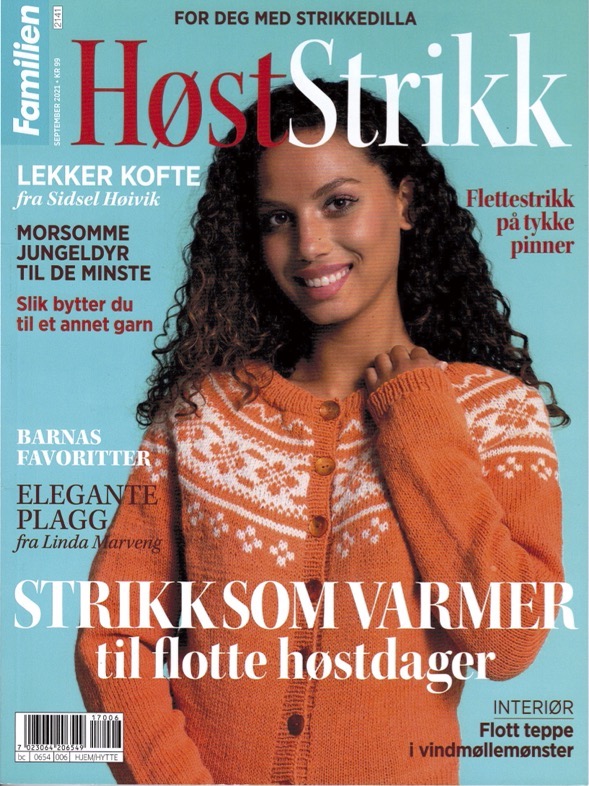 The special issue "Familien HøstStrikk" is now available in Norway and I am fortunate to have two designs in the magazine: Canola and Corra both knitted in divine Tinde pelt wool. Both designs are available as yarn kits with English or Norwegian pattern directly from Hillesvåg Ullvarefabrikk. On the cover it says "Elegant Garments from Linda Marveng", but the design on the cover is "Oransje Kofte" by IngaLill Johansson/Svarta Fåret. The magazine has 100 pages filled with knitting patterns.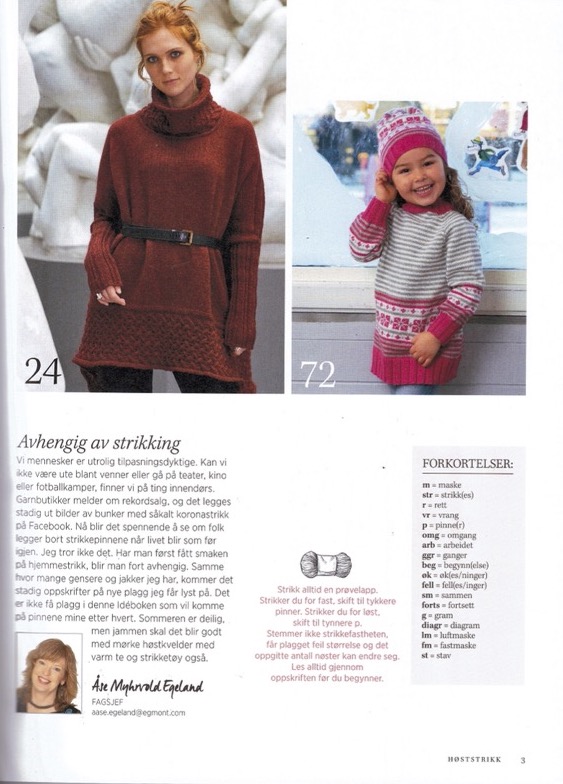 My Canola is featured on the second contents page, above the introduction by the Handicraft editor Åse Myhrvold Egeland. Model Emma Ross with make-up & hair by Sissel Fylling and jewellery by Kaja Gjedebo Design, is brilliantly photographed by Eivind Røhne at the Vigeland Museum.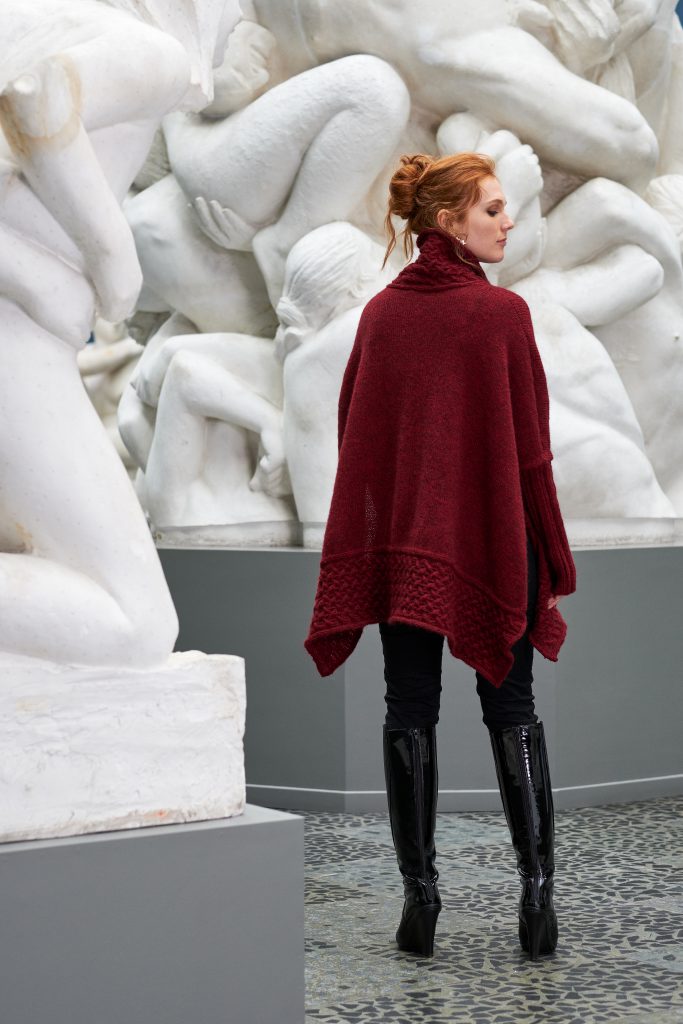 Named after Canola the Irish deity who ruled over music magic is this poncho with sideways cables at the bottom and on the high collar. The upper section is picked up and knitted from the lower cable panel and worked in stockinette stitch with shaping for the shoulders. The short sleeves in rib hold the poncho together. You can wear it with a belt or a shawl pin to gather it at the front or loose, just as you prefer.
This elaborately cabled pullover with slightly fitted waist is named after the Prophecy Goddess. Two large cable panels are divided by a small cable that ends in a Henley neck, framed with an I-cord. Unlike the body the sleeves only have two small cables surrounded by stockinette stitch, so all the focus is on the body. Corra is knitted in pieces in the divine Hillesvåg Tinde.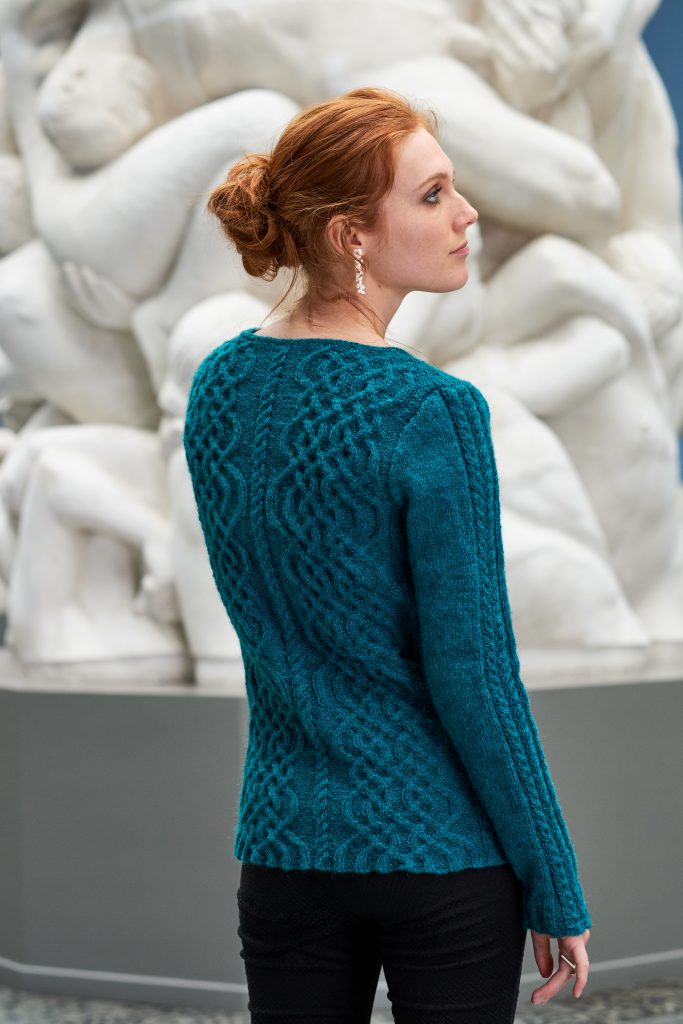 Both are knitted using a 3.5 mm/US 4 needle with a gauge of 21 stitches and 30 rows in stockinette stitch. The Canola and Corra patterns are available in sizes XS to 2XL. You can find the English patterns on Ravelry and on LoveCrafts.
The Familien HøstStrikk magazine is available at selected news agents and super markets in Norway.