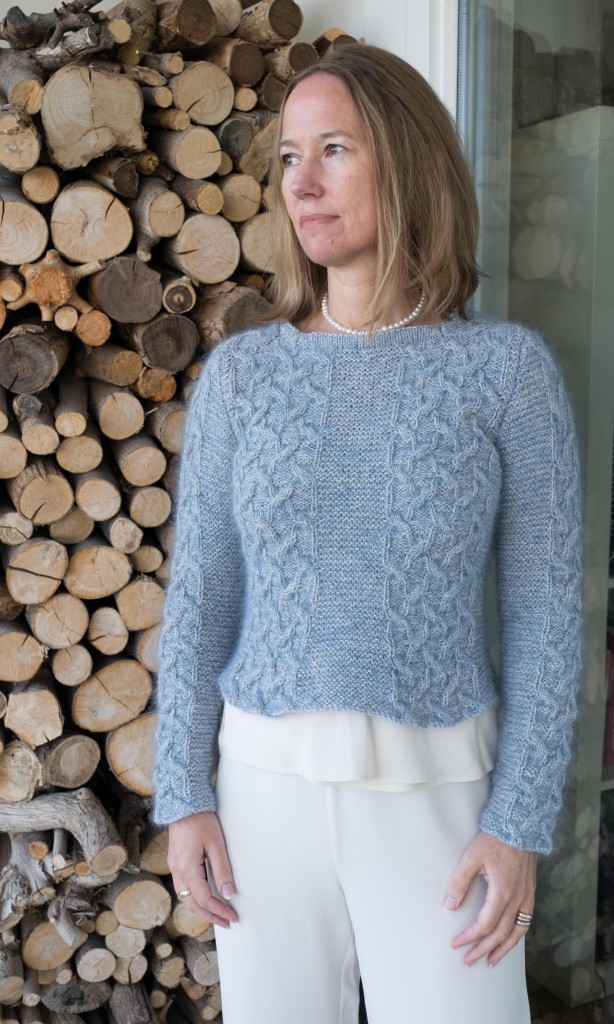 I knew I had to submit a design for the Film Noir Ballet theme and re-launch of knit.wear because I adore the grace of ballerinas and because knit.wear is such an outstanding magazine. A body conscious silhouette with set-in sleeve and tailored waist, was just what I had in mind. I obviously wanted to include cables and instantly knew which one I wanted to use for this pullover I had in my mind. The very same ones I used for a set of accessories, I called Talila was not forgotten and would be ideal as a panel on a sweater. In between the panels I decided to use garter stitch and also on the sides I opted for garter stitch. These were made to simplify shaping the garment but also to let the cables be the focus point. What if I move the cable panels towards each other, was one I idea liked and will continue to explore in the time to come. In the end I choose a minimal move. Above you see it worn on my, and yes, I do have an extra long back making the pullover seem cropped, not intentional. The Irina Pullover is available in English as a single pattern, in a digital version and in a printed version of knit.wear Spring/Summer 2016.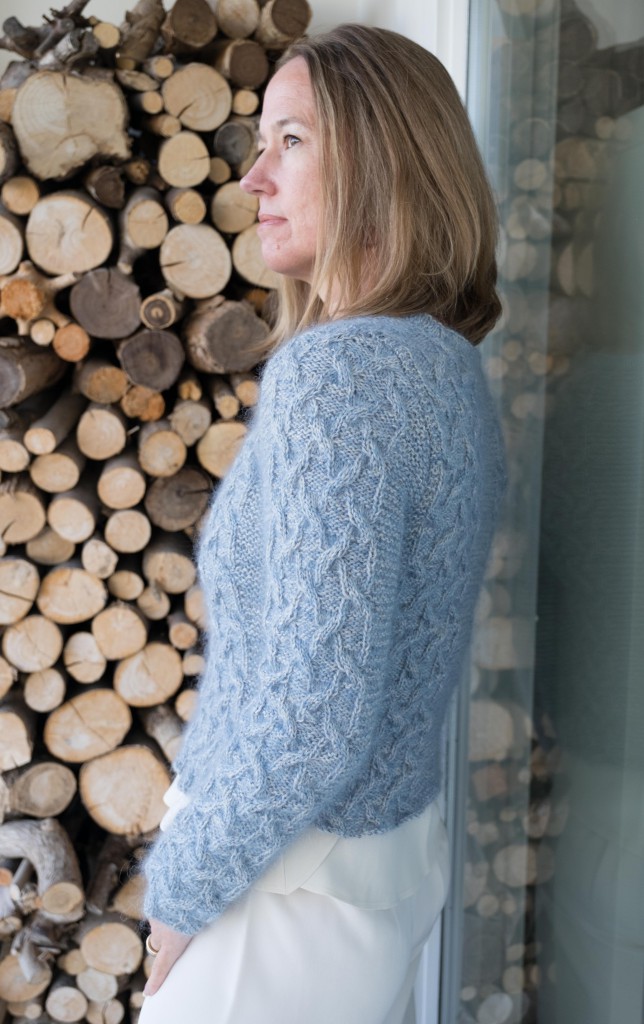 The sleeves have the same cable panel as the body. The remainder of the sleeve is knitted in garter stitch. Here is my introduction to the pullover:  Named after the beautiful Russian ballerina Irina Baronova, this fitted pullover has elegant cables swooning across it in panels with garter stitch dividers for shaping. Timeless, knitted in the round from the bottom up to the armholes then flat to soft square neckline and shoulders. The sleeves are also knitted in the round, long to adorn the hands and set-in. A divine sky blue color, and luscious texture was made by combining Rowan Felted Tweed with Rowan Kidsilk Haze. I initially suggested Rowan Fine Lace an alpaca mixture which makes the cables flatter. Editor Meghan Babin suggested the well known combination instead making the cables pop and giving the pullover a fuzzy appearance. She also choose a lighter blue tone giving it a more delicate look. By holding the two yarns together and using a 4 mm/US 6 needle the cables stand out.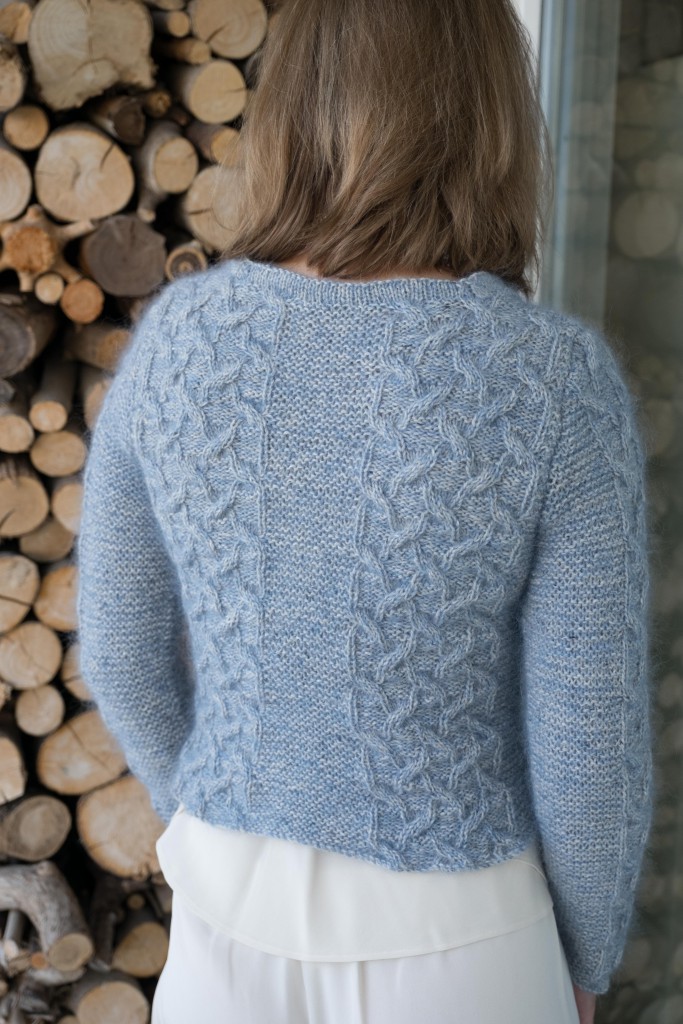 I knitted this myself, while sample knitter Grete Jenssen was busy knitting Helka, last October. Both the body and the sleeves are worked in the round up to the underarm and then worked back and forth to the end. It is an enjoyable knit. I love how it has been photographed on a ballerina and the styling of the theme in knit.wear. I look forward to sharing more of my design ideas, as my new ones come off the needles.