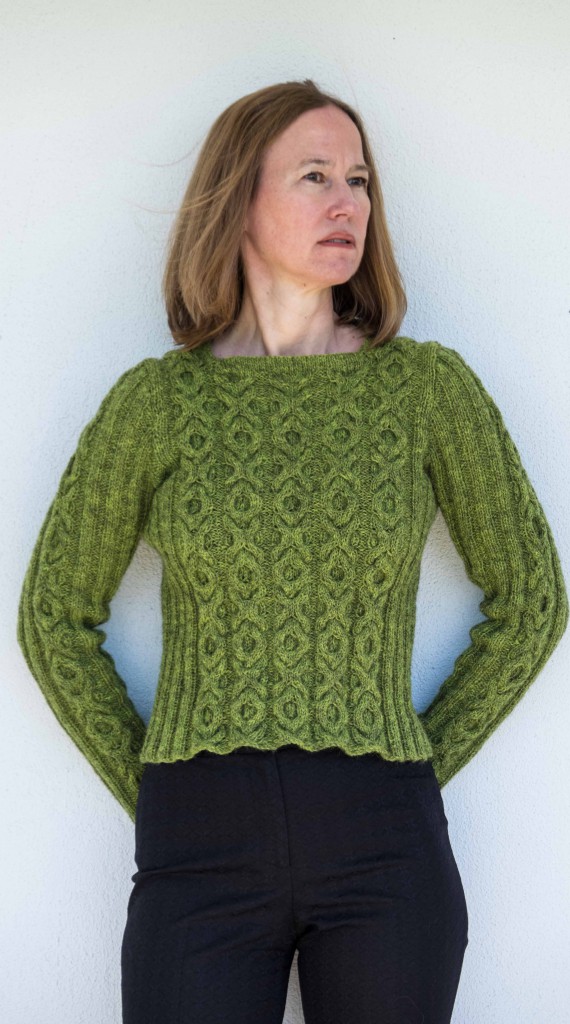 I love my Cable Round Sweater, not only the cables but also the fit and – above all – the immaculate styling by Makeløs/Remarkable Kristin Elise Halkjelsvik, but I still wanted to take the design further. I decided to incorporate some modifications suggested by my talented test knitters. The result is a cabled sweater with more ease in the body itself, and less ease on the sleeves. The yarn choice was easy, since the vivid lime green in the stunning pelt yarn, Norsk Pelsull, from Hifa intoxicated me. I discovered that cross cables with round cables in the middle made a gorgeous texture. By framing the cables with a rib, the sweater becomes figure hugging and is the perfect accompaniment to your favourite jeans or trousers. It ends with a squarish narrow neckband and you can choose if you want to add the matching cowl. The Norwegian pattern will be published in Familien Strikk out on Monday 24. August, while the English version will be test knitted in my group before its release.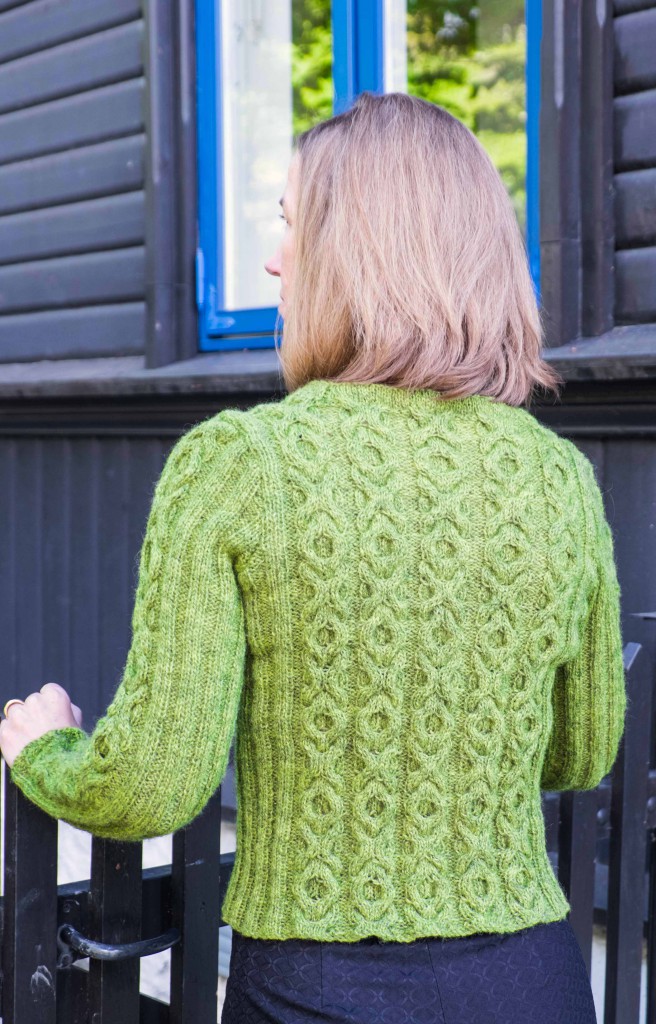 The Sweater, both the sleeves and the body are worked in the round to the armhole and then worked back and forth in rows. The cowl is worked in the round as a long tube, and then the ends are joined together. There is more ease in the body and less in the sleeves compared to the Cable Round Sweater.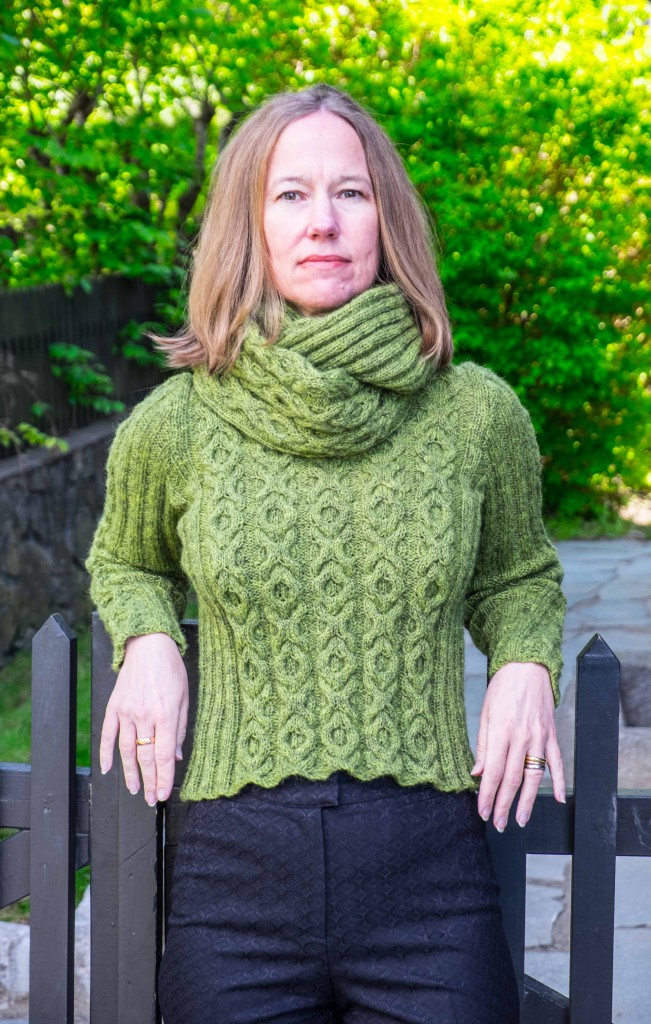 And of course, I had to make a matching cowl. Just as the Cable Round Cowl it has cables on one side and ribs on the other. Due to the thickness since it is knitted in the round, it is firm and easy to drape twice around your neck.
To illustrate the length of the cowl, here it is worn around the neck. The set was photographed in strong sunlight by my husband a few days before the professional photoshoot. The yarn color is closest to the top photo. The yarn has been kindly sponsored by Hifa. Photographer Eivind Røhne has captured it brilliantly when worn on model Anne Dorthe at Henie Onstad Kunstsenter. I have one more new design I can reveal before I show you the professional photos!