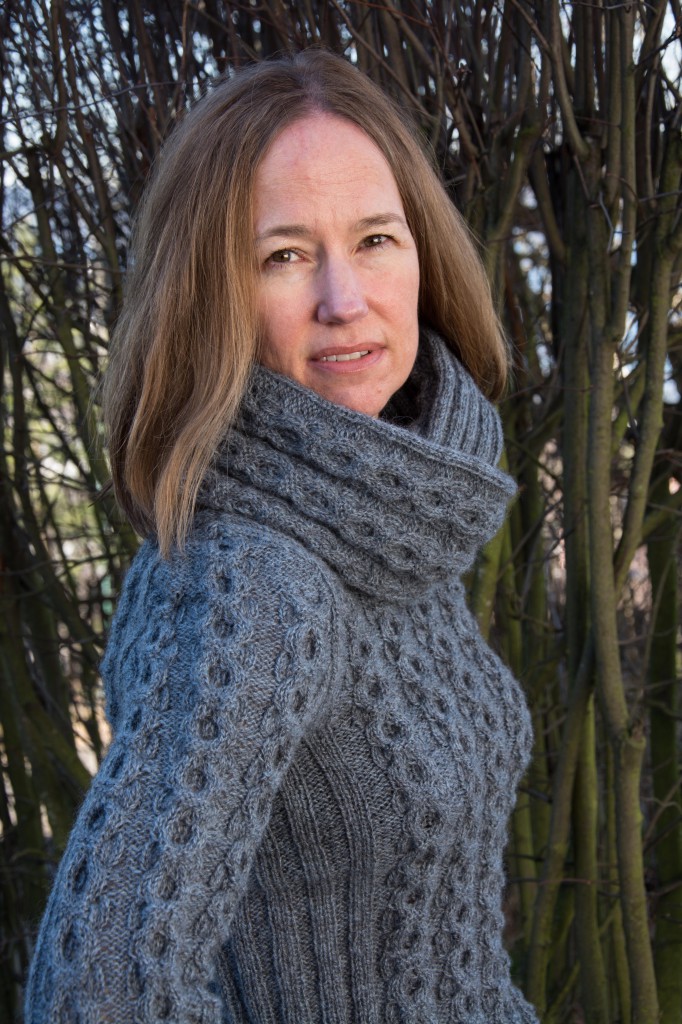 This sweater is not new, since it was published in Norwegian in issue 2/2014 of Made By Me, but I would like to share my ideas behind it, and the photos my husband took of me wearing Cable Round Sweater. Here is my introduction to it: The light denim blue colour in the stunning Norsk Pelsull/Norwegian Pelt Yarn from Hifa, captivated me. I chose a round cable with a band on. By framing the cables with a rib, the sweater became figure hugging and a perfect accompany to your favourite jeans or trouser. It ends with a square narrow neckband so that you can choose if you want to add the matching cowl. This is my idea of a simple pattern; The Sweater, both the sleeves and the body are worked in the round to the armhole and then worked back and forth in rows, using 3.5 mm/US 4 needles. The cowl is worked in the round as a long tube, and then the ends are joined together with mattress stitches but you could easily  use a temporary cast-on method and graft the ends together. The English pattern will be test knitted in my Ravelry group later this month, and I know to my delight that a few of you are waiting eagerly for it.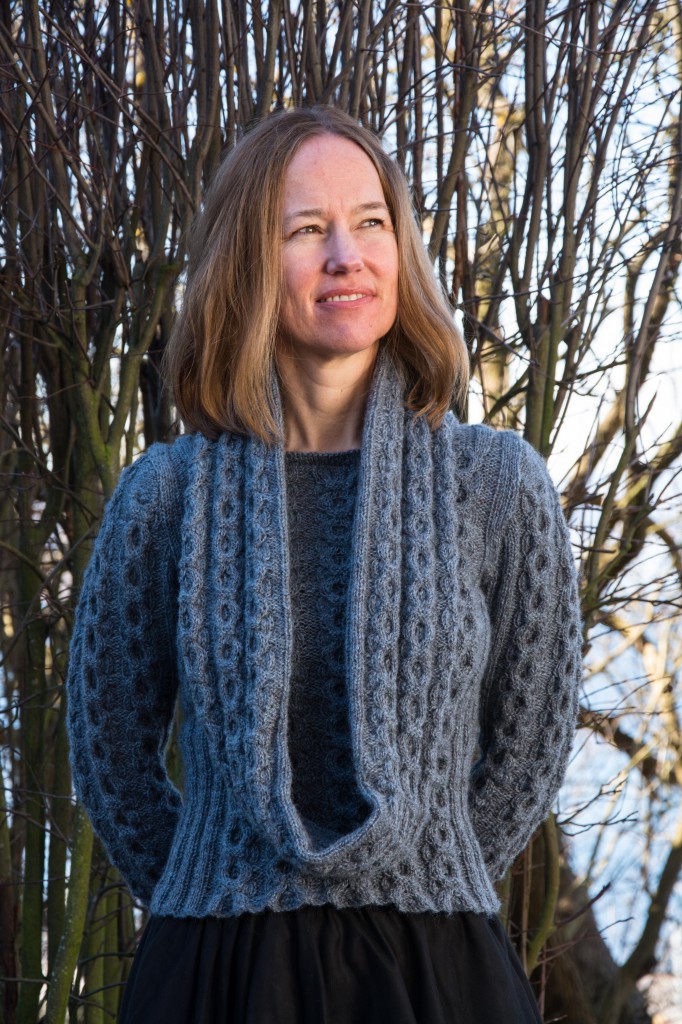 Here is another photo this time with the cowl hanging loose making the sweater looking more dressy. The cowl is half cable half rib so that you can see both stitch patterns. There is no shaping on the body of the sweater since the ribbing holds it in and make it appear shaped.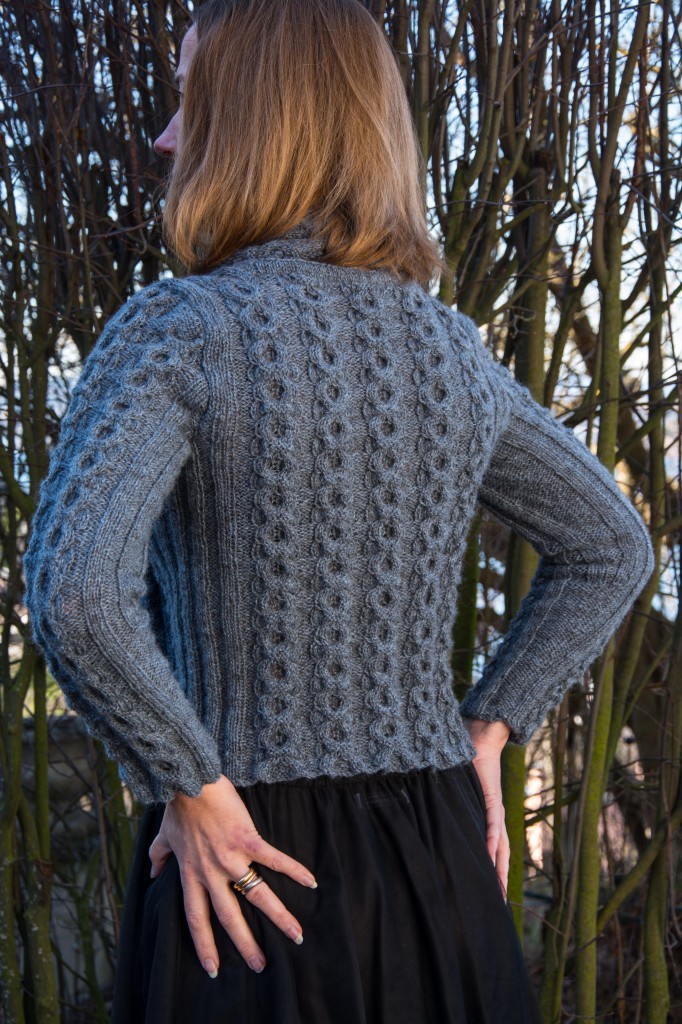 View from the back. I have a long back and long arms as you can see but both lengths can easily be adjusted to your preference. The neck band is picked up and knitted afterwards in stockinette stitch, with a bit of shaping and a folding line so that you attach it on the wrong side at the end. I co-operated with brilliant Re-design stylist Kristin Elise Halkjelsvik for Made By Me, and she suggested styling it with a pair of tight black studded trousers, a white mens shirt, an orange chiffon scarf with matching clutch plus we both agreed that Monica Stålvang Carmen boots in Petrol were perfect with it. Kristin also suggested beautiful orange cuff links by Siri Berrefjord. Below is a stunning picture from the photo shoot of Pia Cecilie/Team Models, hair and make up styled by Janne Skarpeid Hermansen, taken by Eivind Røhne.