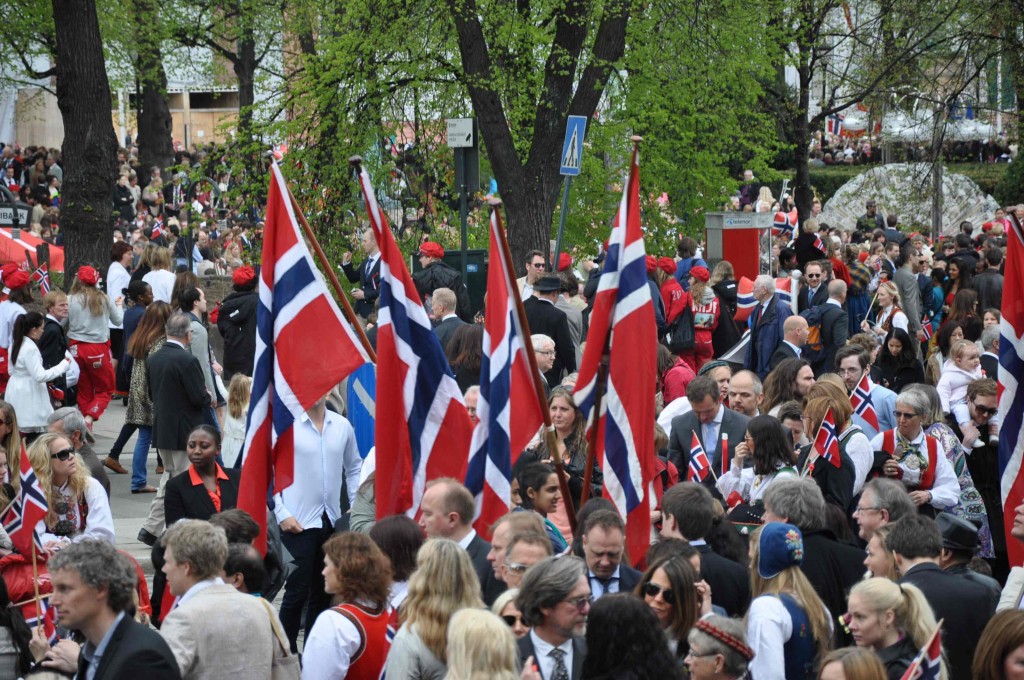 I did it! I have set up a group on Ravelry and one of the responses was "Finally!". Oh, I must admit I am enjoying this! To call the group "Linda Marveng Fans" was way over the top for me so I chose just to stick with my name without "Fans". I am delighted to have Nina Hove Myhre and Jane Brindley with me as moderators (read: + moral support)! The group was set up on 16. May, the day before our Independence Day so I have been celebrating for days now – see photo above taken by my husband. From the introduction to the group: "Welcome! This is a group for all those who love Linda Marveng's beautiful knitwear designs from her book "To rett en vrang. Designstrikk" and other designs. We will have test knits and KAL's you can take part in. We hope to inspire by enjoying each others pictures, comments and friendly discussions. As well as supporting each other and ask questions regarding any of Linda's patterns.

Just as in the introduction to her book, this group want to share this intention on a lager scale:
"I hope the book will inspire you to knit one, preferably more, garment and that you will enjoy the photos. Create your own personal expression by choosing color or make your own melange color in double yarn. Follow the pattern laboriously or make the adjustments you find necessary, if you prefer. I love long sleeves but you are welcome to make them shorter, for instance. Do check all measurements and gauge before you start knitting even though it is time consuming, it is worth it and will make the garment fit as it should. You will become a knitting expert quicker that way and develop your potential as well as your own creative abilities. Enjoy the photos, be inspired, knit the patterns and use the garments you have knitted with pride and pleasure."
Please come and join us if you have not already done so! Our first test knit will start on Monday. Here is the link: ravelry.com/groups/linda-marveng. The banner is made by my Creative Director aka Photographer aka Husband!