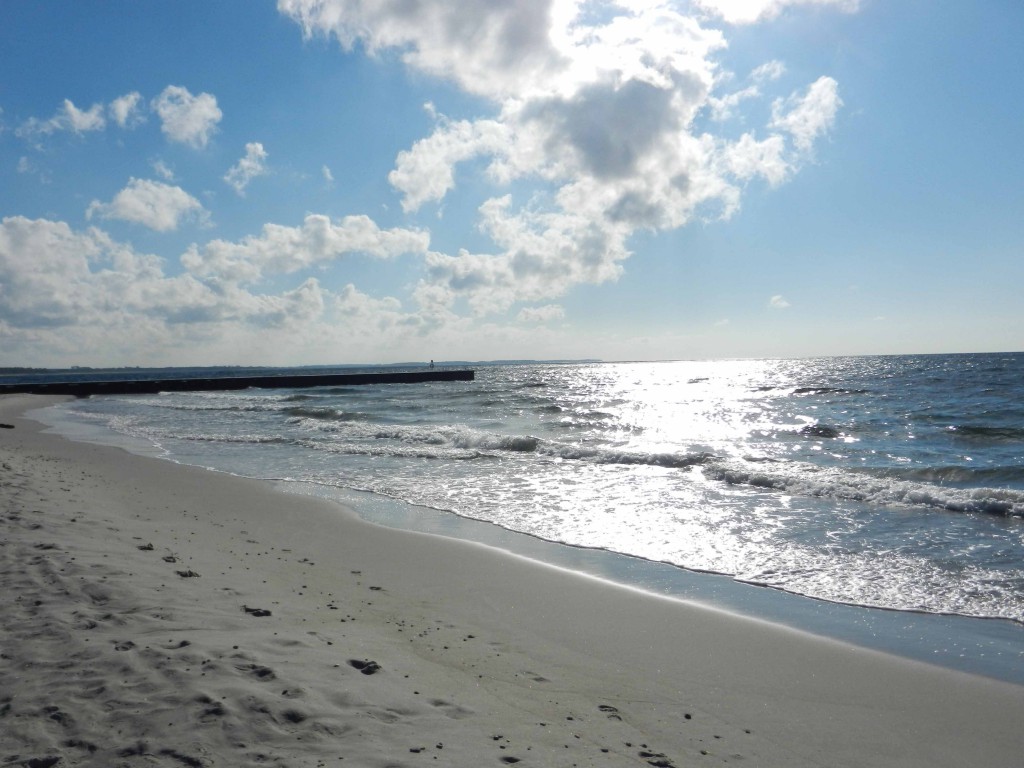 I wanted to share some of my photos from Ystad in southern Sweden, where we stayed for a night before we took the ferry to the Danish island of Bornholm. Just as Police Inspector Kurt Wallander, in Henning Mankell's crime books and the televised series called Wallander, I wanted to walk along the beach, but did not use the guide you can download to walk "In the footsteps of Wallander". Above is one of my many photos of the long glorious beach on the outskirts of the town. Below is another facing the other side of the pier. All along it behind the first row of trees is a popular walk- and bicycle path. It helps to explain the overwhelming number of bicycles parked outside the train station at all times. My husband had initially planned to have his photo taken outside the police station, often shown in the Swedish television series, but was content just walking about, after the 6 hours drive south from Oslo.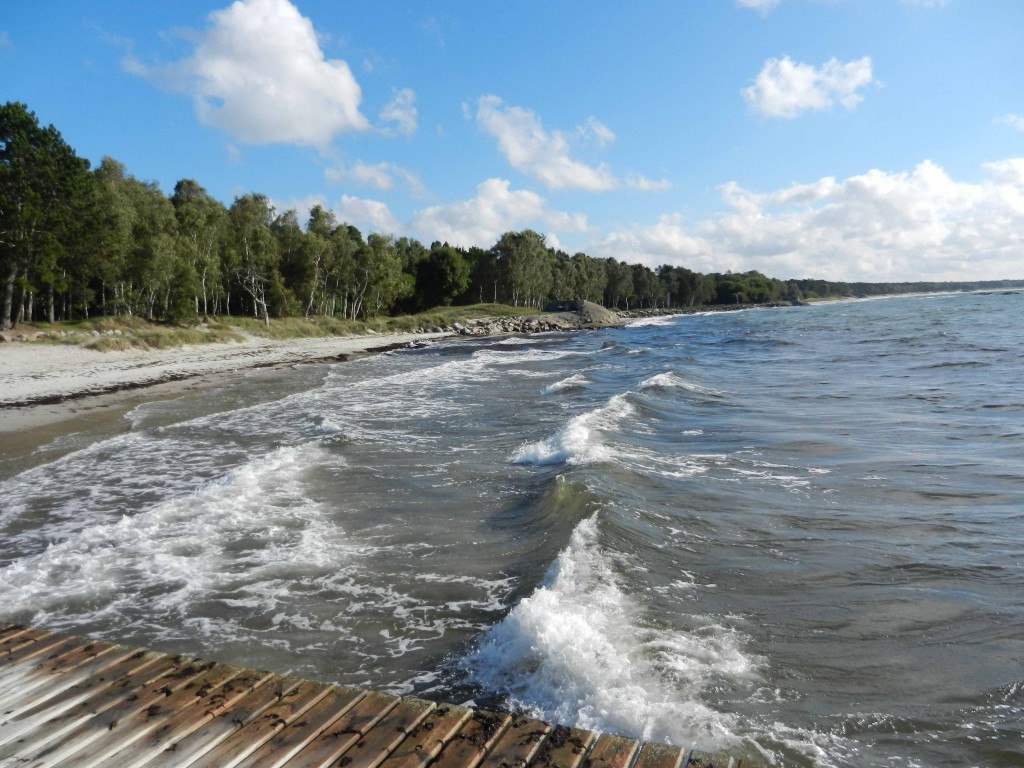 We stayed at the Hotel Continental, the former Hótel Du Sud from 1829, which still had some of its former glory in tact, and offered a delicious breakfast buffet. The County Council of Skåne had booked a table for their breakfast meeting, I noticed and could not help nodding in approval of their choice. The hotel has featured in several of the episodes of Wallander, so we did feel like walking onto the set.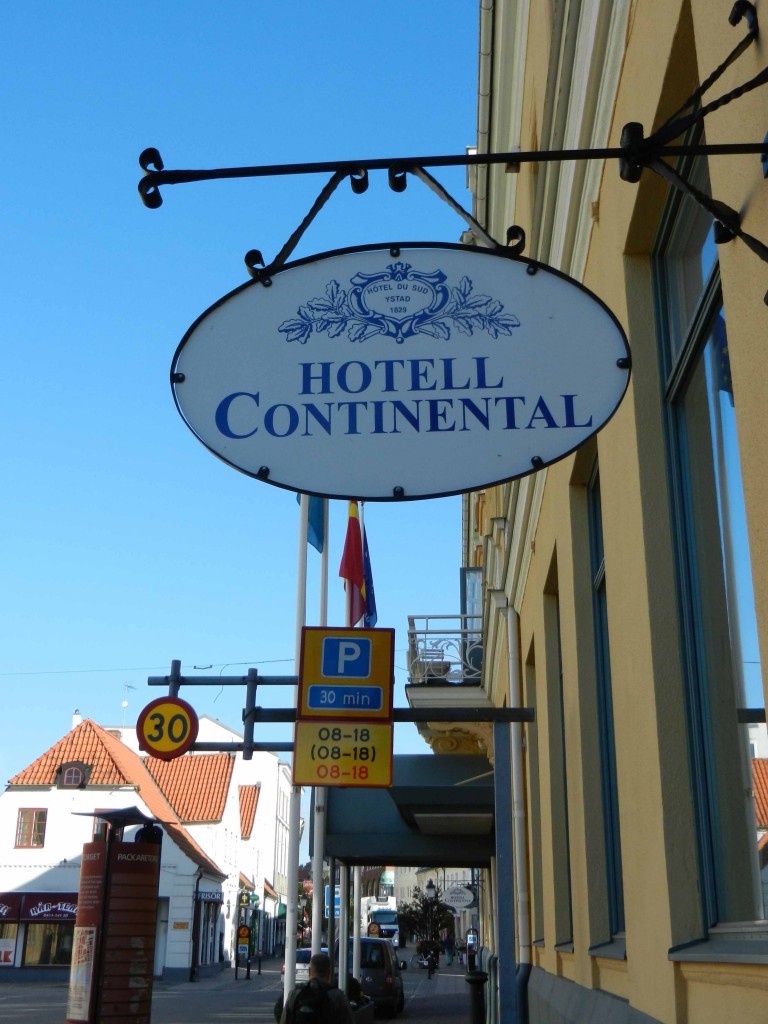 Whether you have seen the series or read the crime books, it is a lovely town to stroll about in, with so many historic buildings, due to a settlement dating back to the 11th century, and well kept flower beds.
We used all the time we had in Ystad before our ferry departure to Rønne at Bornholm. I did find a yarn shop but managed not to spend any money on yarn. Well aware it would change as soon as we reached the small town of Allinge and Strik Bornholm. I was right, you know. Below is the Monastery from 1267 where the church is used for temporary exhibitions (as well as services), we passed during our stroll in Ystad.
Below from the main square with the old town hall in front and the St. Mary's Church, the oldest building in the town, in the background. Read about Ystad's history in a nutshell here: Ystad. As you can see the weather was beautiful at the beginning of September. Next time I would like to go for a swim…