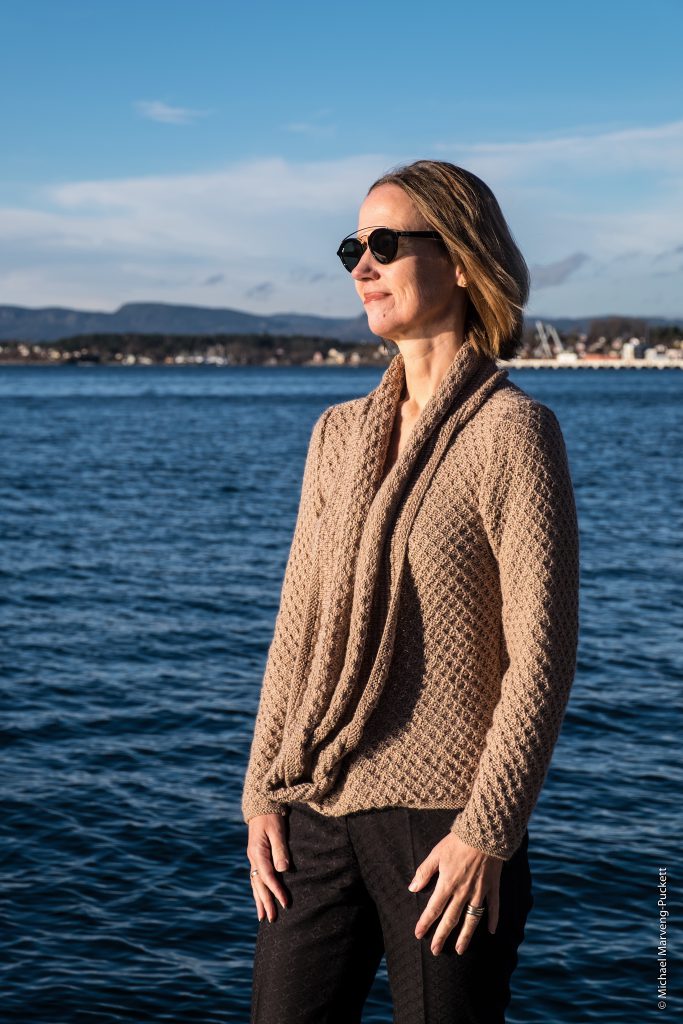 I am excited to show you my new design; Aylwen. Again I have been playing around with what appear like a short loop but actually is the overlapping fronts joined together. A divine alpaca and silk mixture yarn, Du Store Alpakka Baby Silk, was chosen for a soft stitch definition but a luxurious feel to the skin. The jacket is slightly shaped at the waist. While I was busy knitting another project, the skilled knitter Airin Hansen, aka Teodor on Ravelry, made this. The Norwegian pattern will be published in the special magazine Familien Kreativ and published in March, while the English pattern will be test knitted in my Ravelry group in July before its release.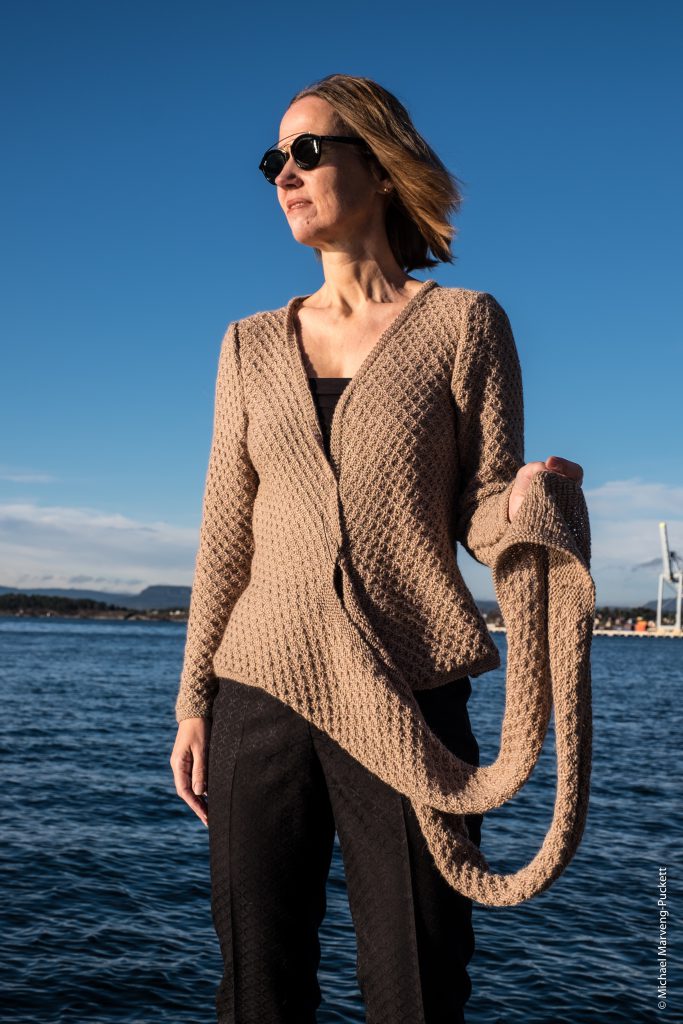 Here is my introduction to the pattern: A reversible tuck pattern with the wrong side out, and garter stitch edging adorn this  elegant jacket. It has overlapping fronts which are joined into a short loop that can be worn once or twice around the neck or tied around the waist or as you like pinned together with a shawl pin or brooch. For a more flattering look it is slightly shaped at the waist and wider at the hip than at the bust.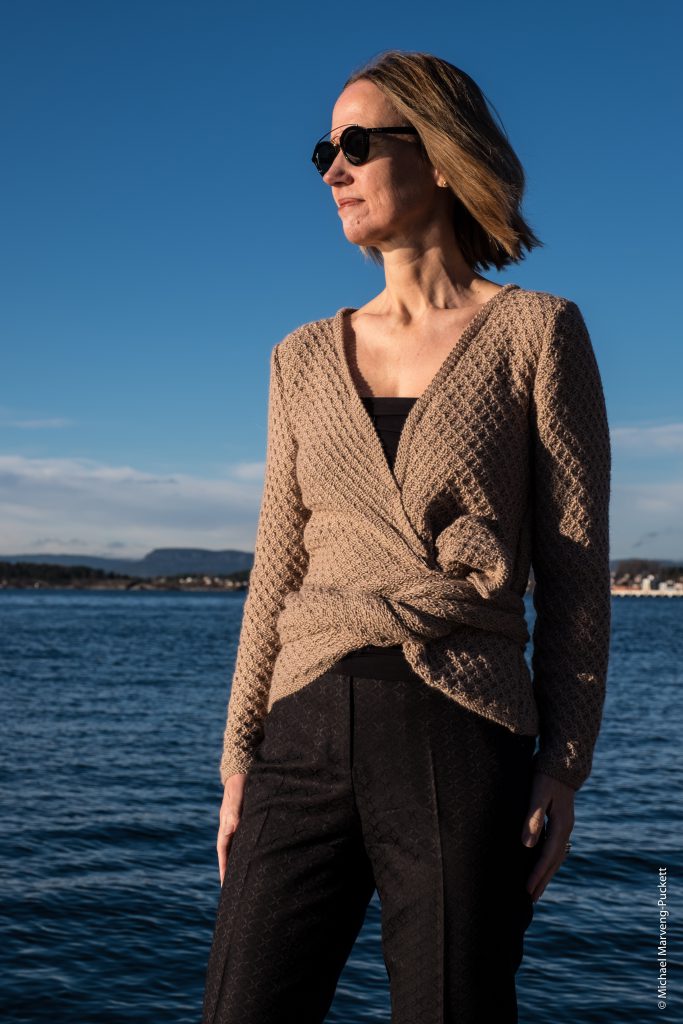 It is knitted in Du Store Alpakka Baby Silk made of 80% baby alpaca, 20% silk on 50 grams balls with 133 meters/145 yards in the shade Beige 347, using 3.5 mm/US 4 needles with a gauge of 24 stitches and 32 rows in stocking stitch measuring 10 cm/4″. The yarn was kindly sponsored by House of Yarn.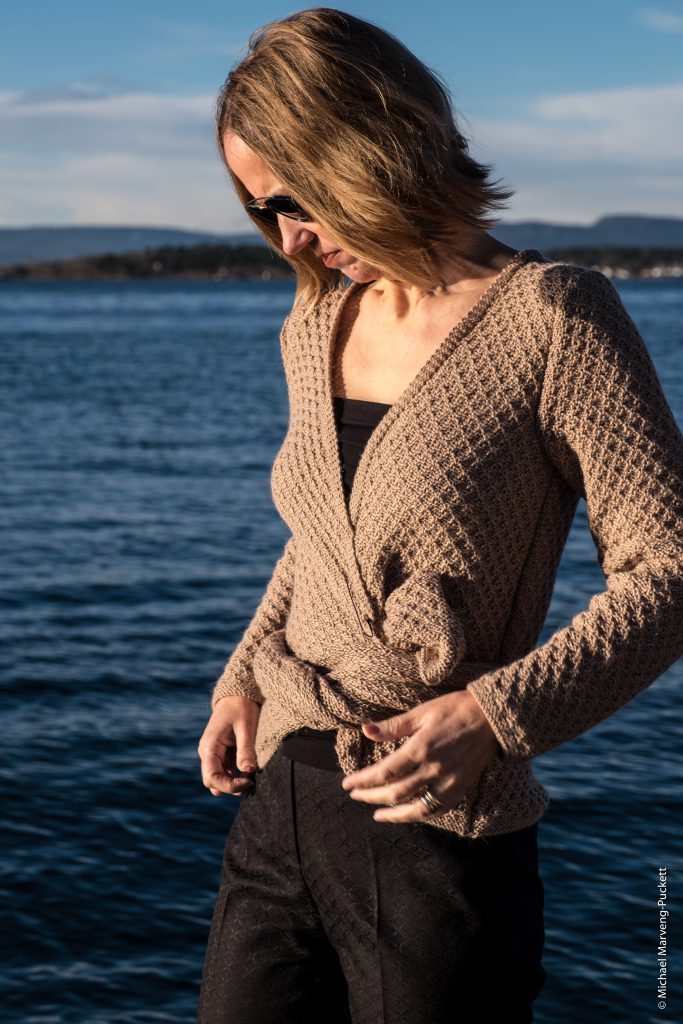 Here you see me demonstrating how difficult it is to style a garment on yourself, with cold fingers, as if you did not know that already. All parts are worked back and forth, then sewed together at the end. The loop parts are joined at the end. I am wearing size Small but it will be available in sizes XS to 2XL with a bust circumference of 86 to 126 cm/33.75 to 49.5″.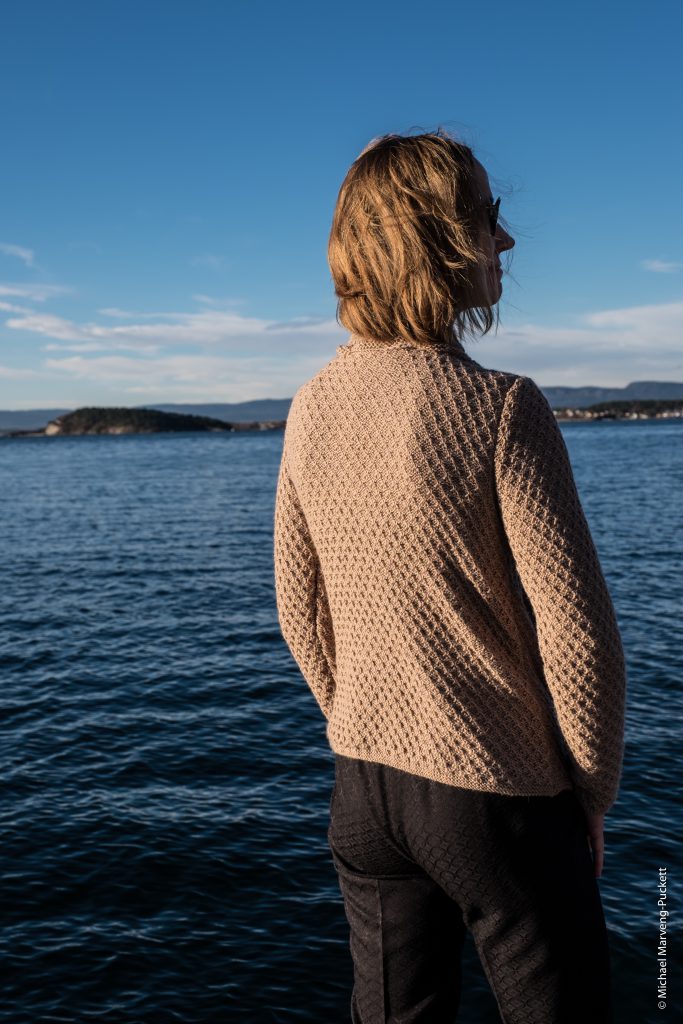 Above is a back view with the overlapping fronts hanging around the neck. All bands are worked in Garter stitch. In the top photo you can see a bit of the wrong side of the stitch pattern creating bobles. All these photos were taken by my husband in November, on a cold clear day with no snow at Ormøya by the Bunnefjord in Oslo, close to where we live.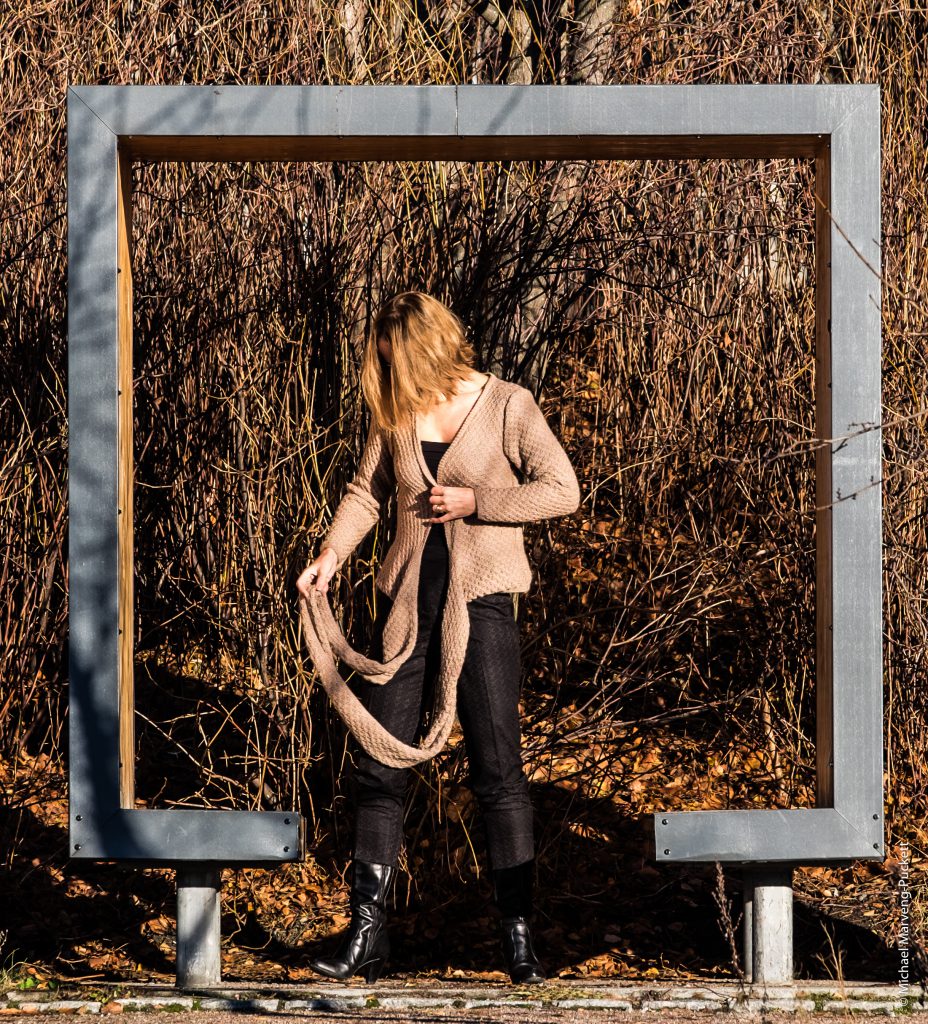 Here is the arty shoot of my inside the covered benches. Again demonstrating that this is a lot easier in front of a mirror. I also discovered another way of wearing it during our photoshoot when I could drape it around the model and not on myself.