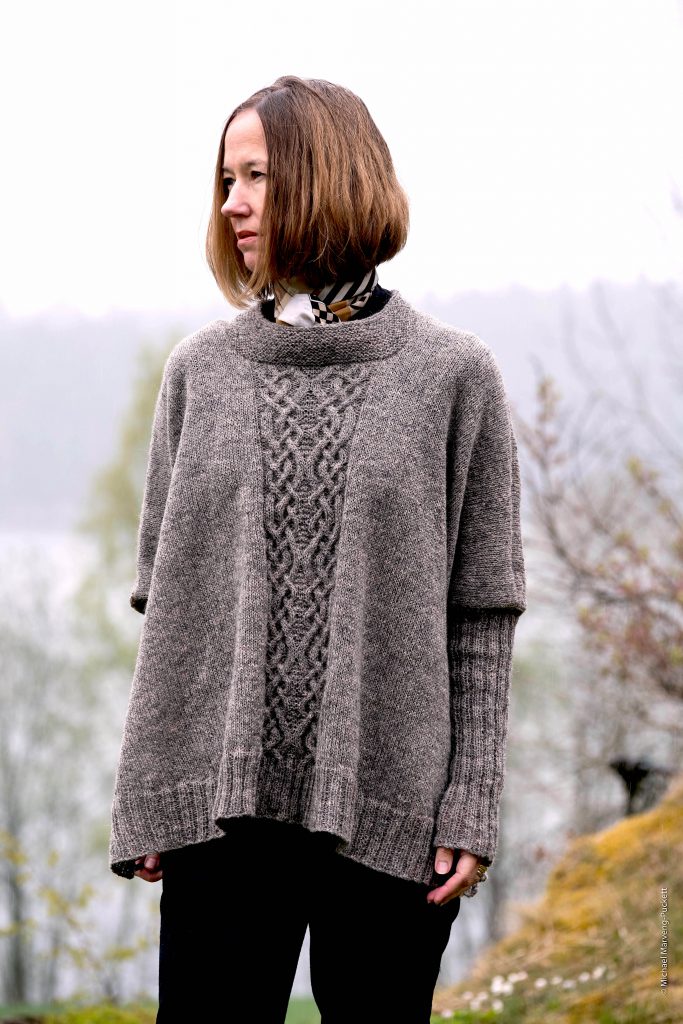 For this second collection of designs for Hillesvåg Ullvarefabrikk, I wanted to have another go at designing a poncho and this time I choose to add short sleeve parts to make it easier to wear. The Norwegian yarn kits will be launched at Oslo Design Fair at Lillestrøm 30. August to 2. September. I was instantly smitten by the Celtic cable and selected a neutral light Red-Beige shade of the Sølje pelt yarn. Iglu is a lightweight poncho to live in, hence the Inuit name Iglu, with a Celtic cable on center front and back. The poncho has sleeve parts in rib and a collar in garter stitch ending in a I-cord. It is beautifully knitted with shaped shoulders in the bouncy and lustrous Sølje Pelsull.
I am standing in the heavy rain in our garden, in late May. My husband has taken these photos quickly, so I would not get to drenched. Above you see me holding the front together at the back for a more fitted look. The Poncho is beautifully knitted by Airin Hansen, aka Teodor on Ravelry, using a 3.5 mm/US 4 needle with a gauge of 21 stitches and 30 rows measuring 10 cm/4″ square. I was pleasantly surprised how well this fine pelt wool look knitted on a larger needle than the suggested 3 mm/US 2.5. The one size poncho with a bust circumference of 194 cm/76.5″ only requires 5 100 gram skeins with 350 meters/383 yards or approximately 1712 meters/1872 yards.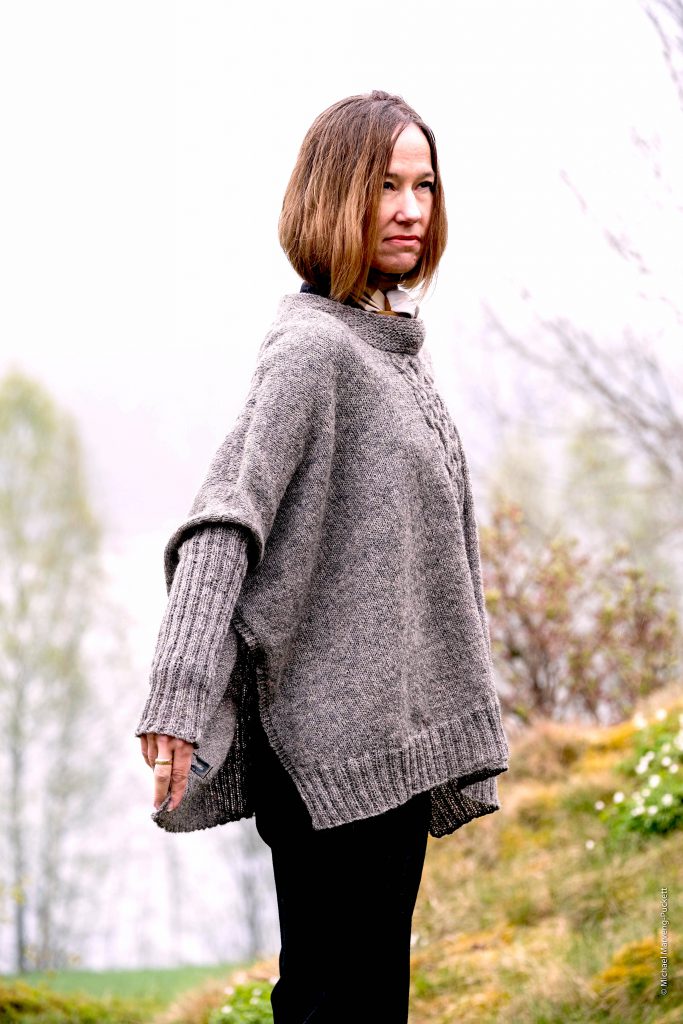 The poncho is knitted in two parts, back and forth for the body, while the sleeves are knitted in the round in rib. The sleeves are sewn on at the end and hold the poncho together in the sides. There is a garter stitch band on each side of the body as you can see in the photo above.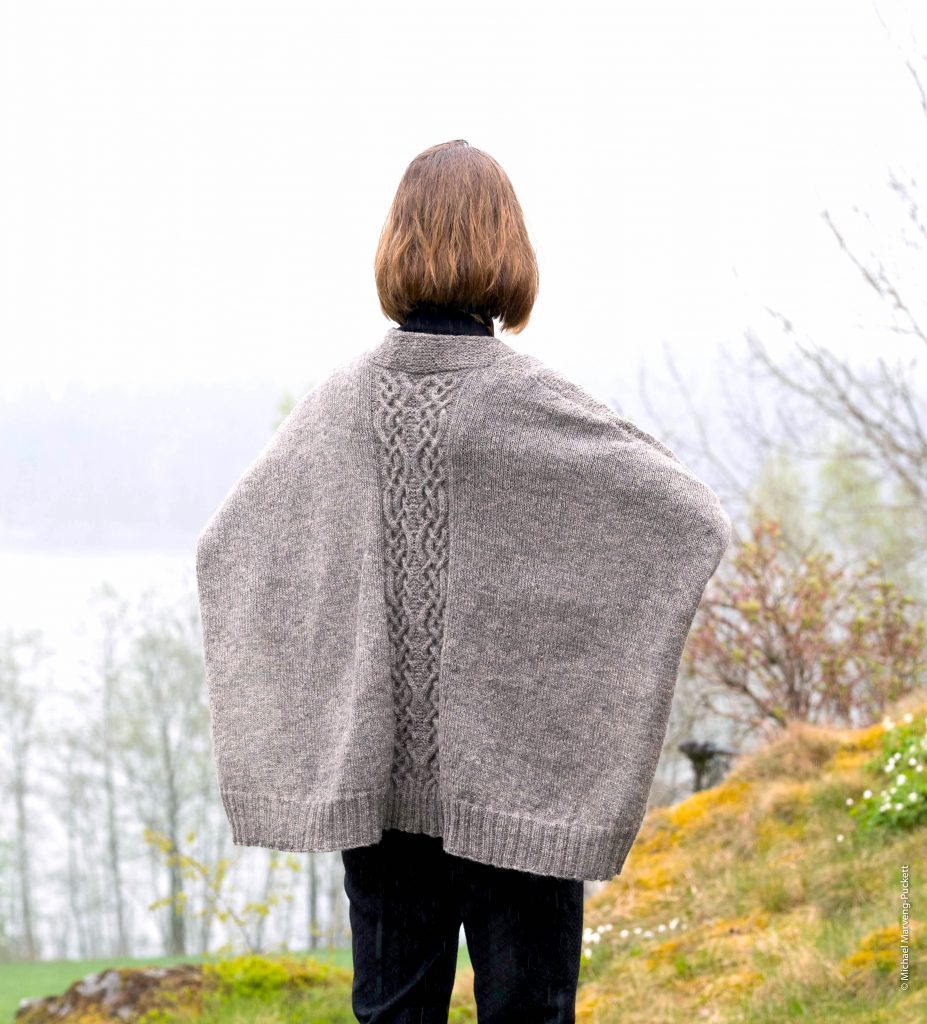 The Norwegian pattern will only be available in the yarn kits to be launched in early September. While the English pattern will be test knitted in my Ravelry group, it is scheduled to start 6th of November and will be released approximately 6 weeks later. Do join us. In the meantime you can look forward to seeing this worn by gorgeous model Alexandria Eissinger as well as one more design. Stay tuned, enjoy the summer and keep knitting!