I have been following the popular Fade movement in knitting and wanted to have a go myself. Now, which yarn should I use I pondered before I had the epiphany to ask Shireen Nadir of The Blue Brick since she had already asked if I wanted to test out her yarn. Shireen and I both designed a piece for the SweetGeorgia Yarns Fall Collection volume 1 and she made my Aine Cowl – Shireen photographed her stunning version in Rome, see my blogpost here. Online, I picked four of her hand painted colours which I hoped would work in a fade sequence: Cobblestone, Bauline, Winter Grass/Muddy Husky and Succulent. I choose the Escarpment DK base made in 100% superwash merino with 267 meters/260 yards per 105 gram skein. The colours were different from what I had in mind, so I decided to use Succulent – a pale green with a grey tinge (read: and not the opposite way around) – on the sleeves.
The sleeves were given a few stitches at the center in garter stitch so that I would not loose interest in my knitting. The cable I wanted to use on the body is from Elsebeth Lavold's book on Viking Knits. I mirrored it so I had two at the center on a reverse stocking stitch background and with garter stitches in the sides to show off these beautiful colours better! The boots in the top photo are new! And yes, they are Evalina boots by Monica Stålvang discovered at her warehouse sale.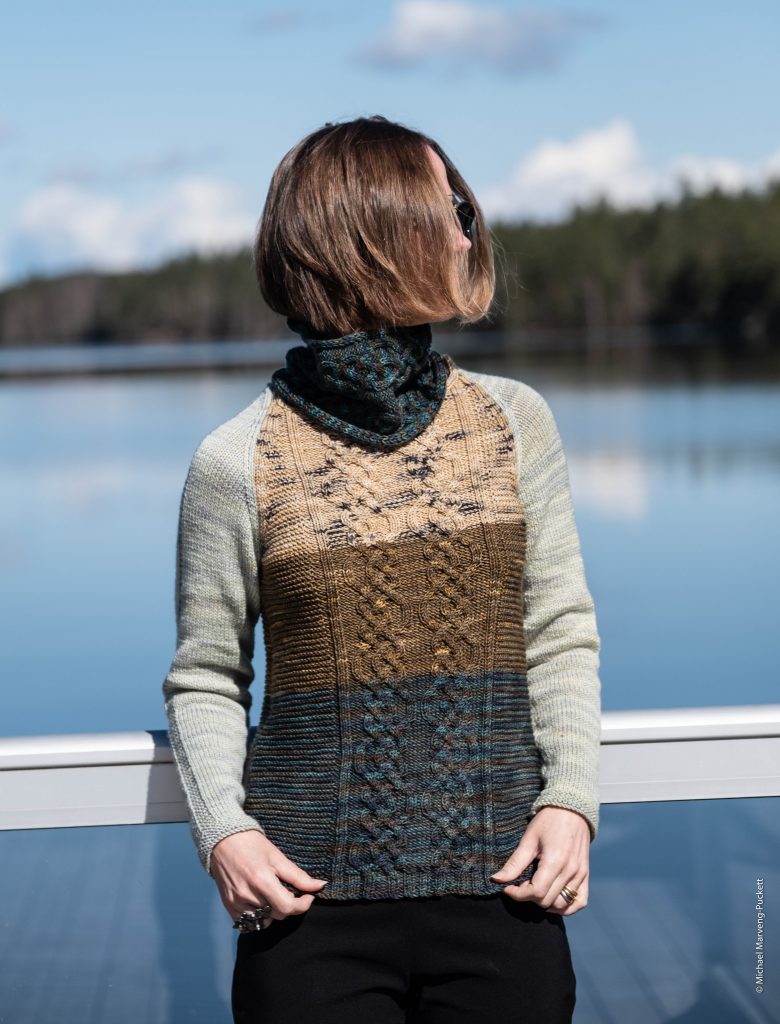 I wanted to make a cowl or two to join the colours at the top, so in the end I made one cabled cowl which I preferred to wear folded and one large garter stitch cowl that can be worn twice around the neck.  I used a 4 mm/US 6 needle throughout and a gauge of 20 stitches and 28 rows per 10 cm/4″ square. I am wearing size S but have graded the pattern from size XS to 2XL.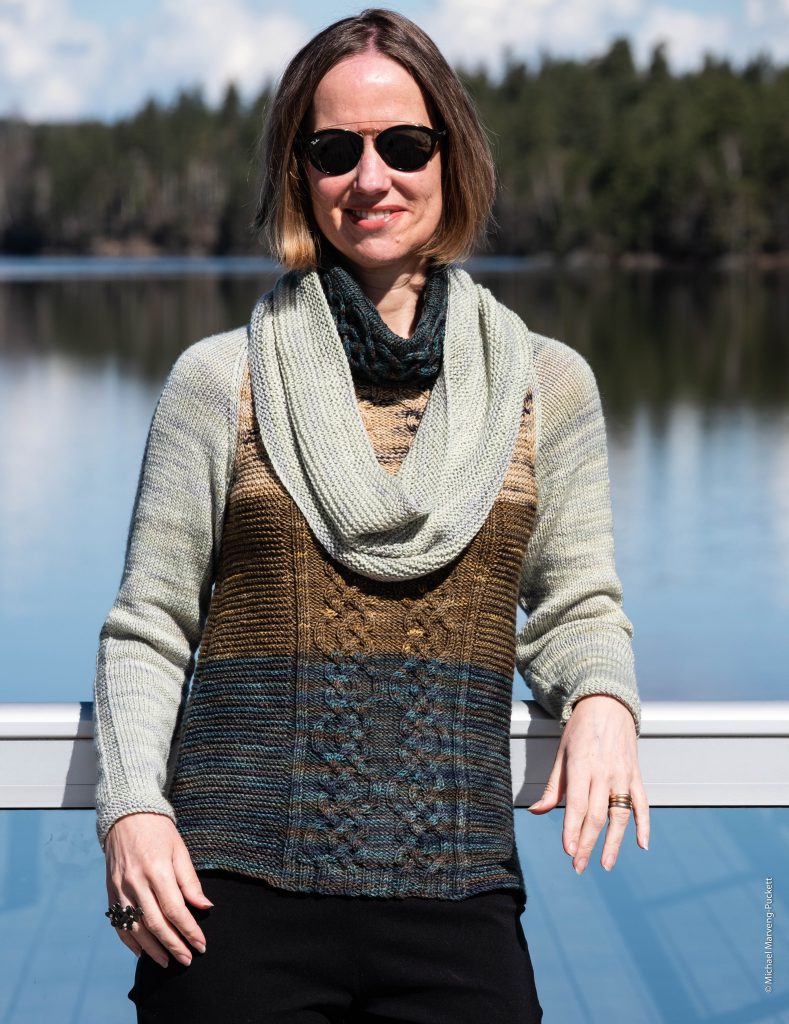 With one small and one large cowl they can be worn one over the other, essential during the spring and fall in Norway. My husband took these photos on Sunday, when the weather was magnificent. First we took photos at the Boat Café and then we walked over toward the beach in Ørje. I had to hurry and finish off the large cowl before we took the photos.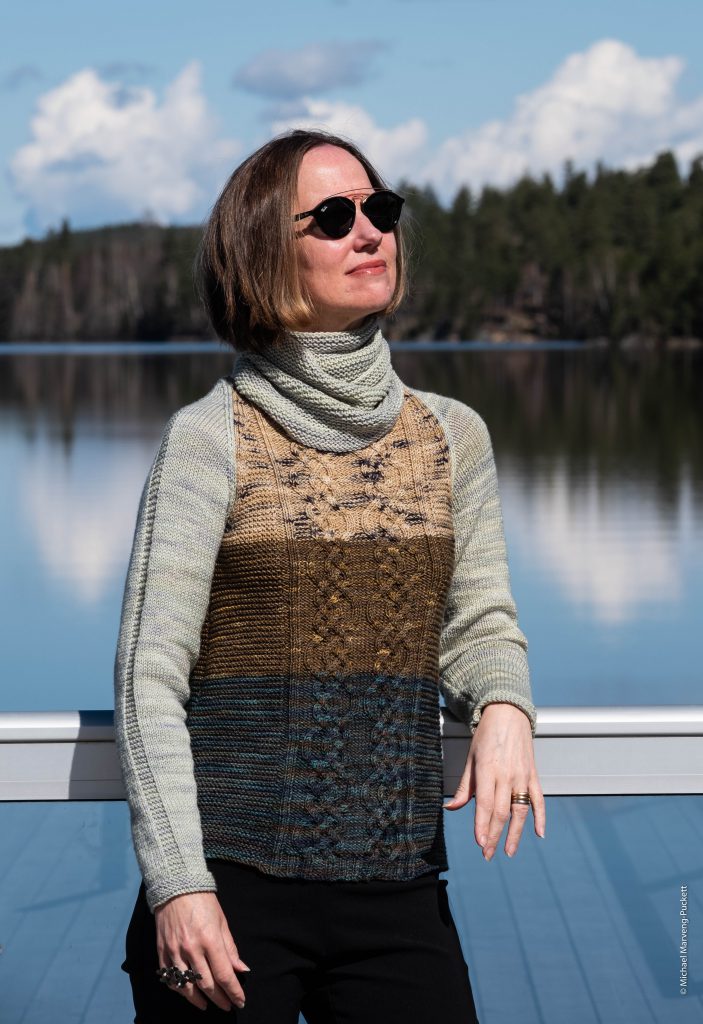 The last photo I will show you is of the large cowl worn twice around my neck. The English pattern will be test knitted before it is released on Ravelry together with the Norwegian version. Do take a look at the stunning yarns from Shireen at The Blue Brick, whether you want a fade, a wild fade or a single colour.
SaveSaveSaveSave
SaveSave
SaveSave
SaveSave
SaveSave
SaveSave
SaveSave
SaveSave
SaveSave
SaveSave
SaveSave
SaveSave
SaveSave
SaveSaveSaveSave
SaveSave
SaveSave
SaveSave
SaveSave