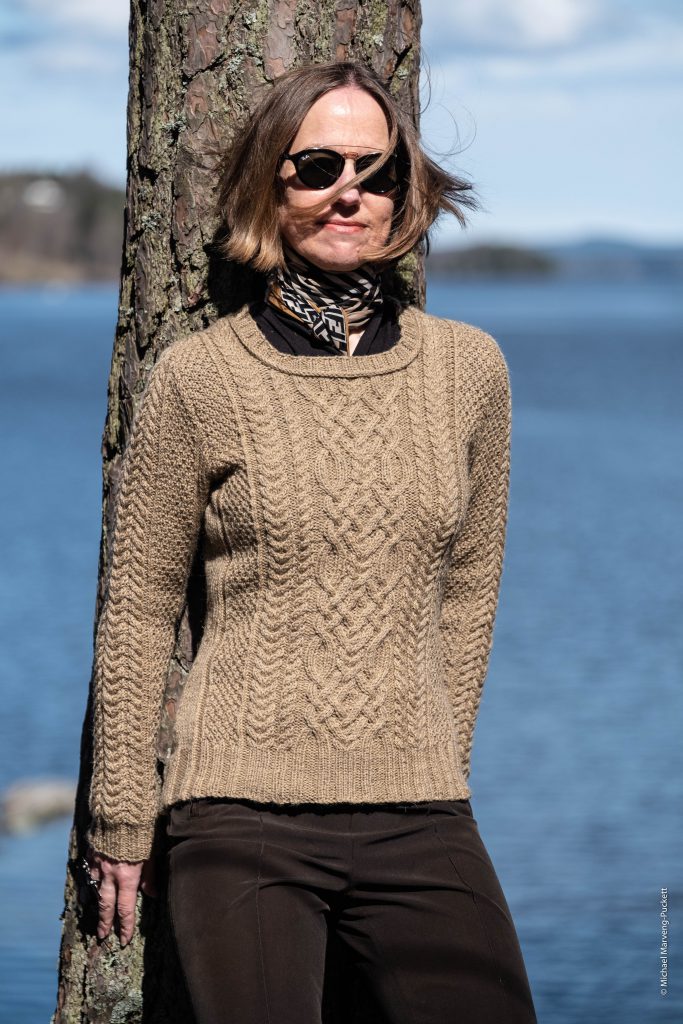 Sirona is Celtic for Star Goddess, the name for this fitted pullover with an intricate central cable surrounded with smaller cables and seed stitch. The round neckline needed a crown and was given an I-cord bind off decoration. Sirona is knitted in pieces in the divine The Fibre Co. Cumbria Worsted. Yes, this is the third cabled pullover I have designed in this yarn, and I do have even more of this yarn. I believe it is called an addiction. The yarn is made of 60% merino wool, 30% brown masham wool, 10% mohair and has 218 meters/238 yards on each 100 gram skein. It feels luxurious to knit with and to wear. Using a 4 mm/US 6 needle, I found my gauge at 20 stitches and 28 rows in stocking stitch measures 10 cm/4″ square.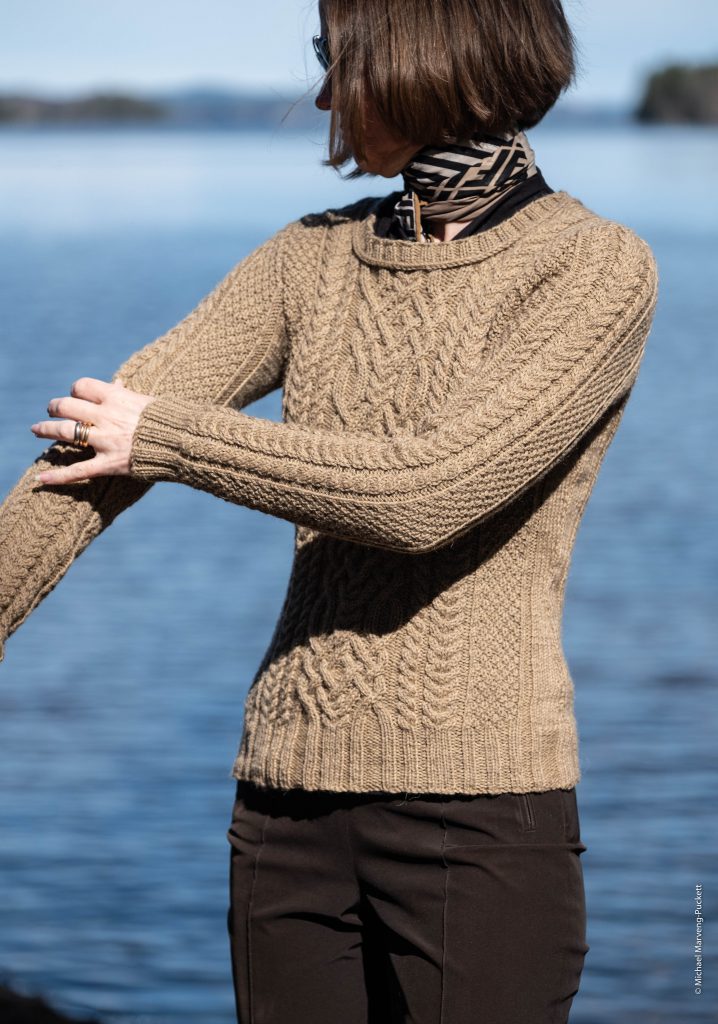 The central cable is one I found on Pinterest and liked the look of and enjoyed knitting using a 4 mm/US 6 needle. The rib is worked using a 3.5 mm/US 2.5 needle to make it a bit firmer. I decided to place only the smaller cables and the stag horn cable at the center of the sleeve, instead of the wide center cable.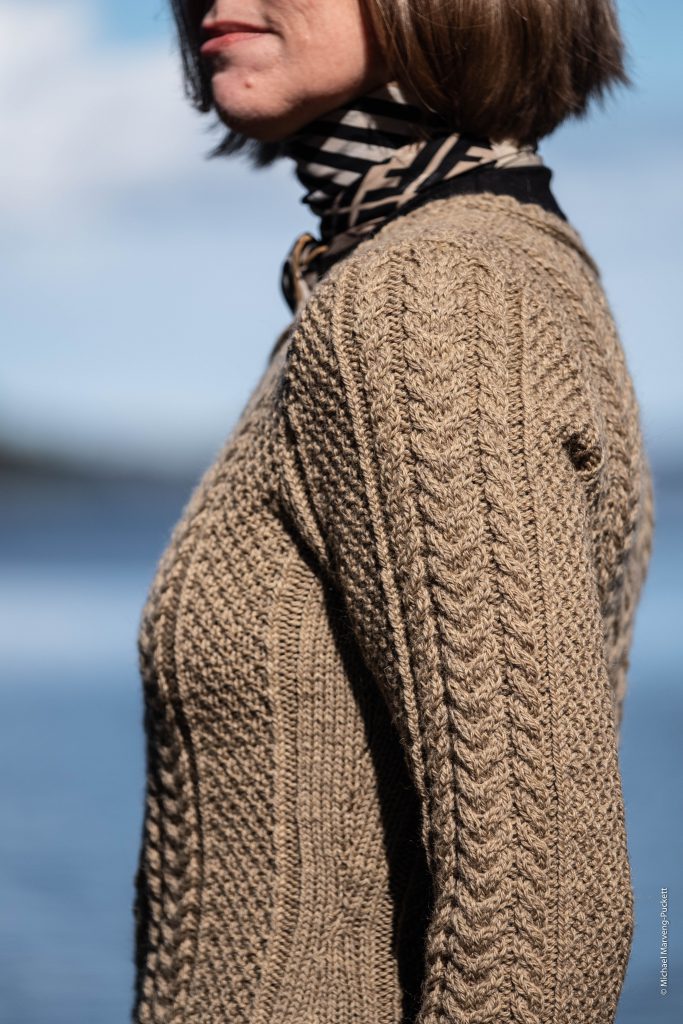 My husband has photographed me at the beach in Ørje, close to where we live on a sunny day at the end of April. I am wearing size S, but have graded the pullover from size XS to 2XL with a bust circumference from 86 to 126 cm/33.75 to 49.5″.
The English pattern will be test knitted in my Ravelry group beginning in August, before its release, while the Norwegian pattern will be printed in the special magazine Familien Strikk in August. I believe this shade will look stunning on model Emma Ross who is flying in the day before the photoshoot on Monday 27. May. Before that I have a lot of knitting to do.
SaveSave
SaveSave
SaveSave
SaveSave