I am thrilled to show you my new design Nemetona, knitted in the divine The Fibre Co. Cumbria, that I chose as part of my payment for designing Stonethwaite for them. Nemetona and four new designs for Hillesvåg Ullvarefabrikk, plus returned designs from Interweave, will be professionally photographed on model Emma Ross by Eivind Røhne on Monday at the Vigeland Museum in Oslo. Nemetona is Celtic for goddess of all sacred places. Like a magical cable grove is each part of this pullover: Staghorn, Roman; and double cables are framed by Honeycomb pattern. The flowing longer back with its curved hem, creates a stylish contrast to the straight front. In these photos you see me wearing size Small with 2 cm/0.75″ positive ease, photographed by Michael at our nearby boat slip this autumn. Notice the new windmills that have popped up in the background.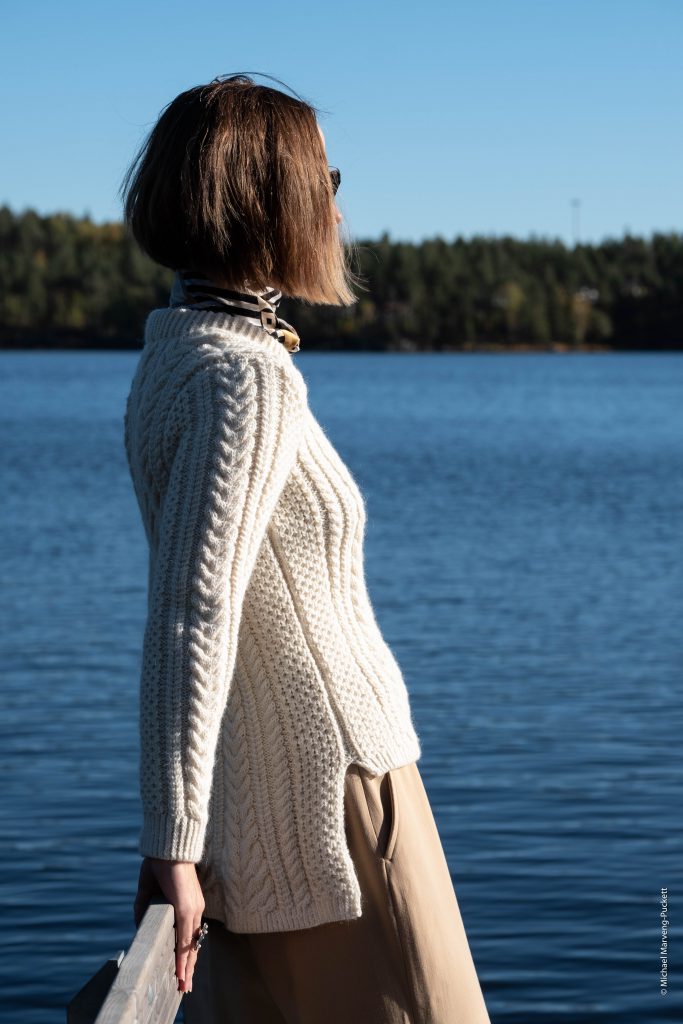 This time I wanted maximum texture and decided that even the sides should have cables in the shape of Honeycomb pattern. To give the side seam extra depth, I framed the Honeycomb stitches with a twisted stitch and a purl stitch in each side. I also choose to decrease inside the double cable to shape the longer back. The sweater can easily be modified to remove the longer back, if you wish.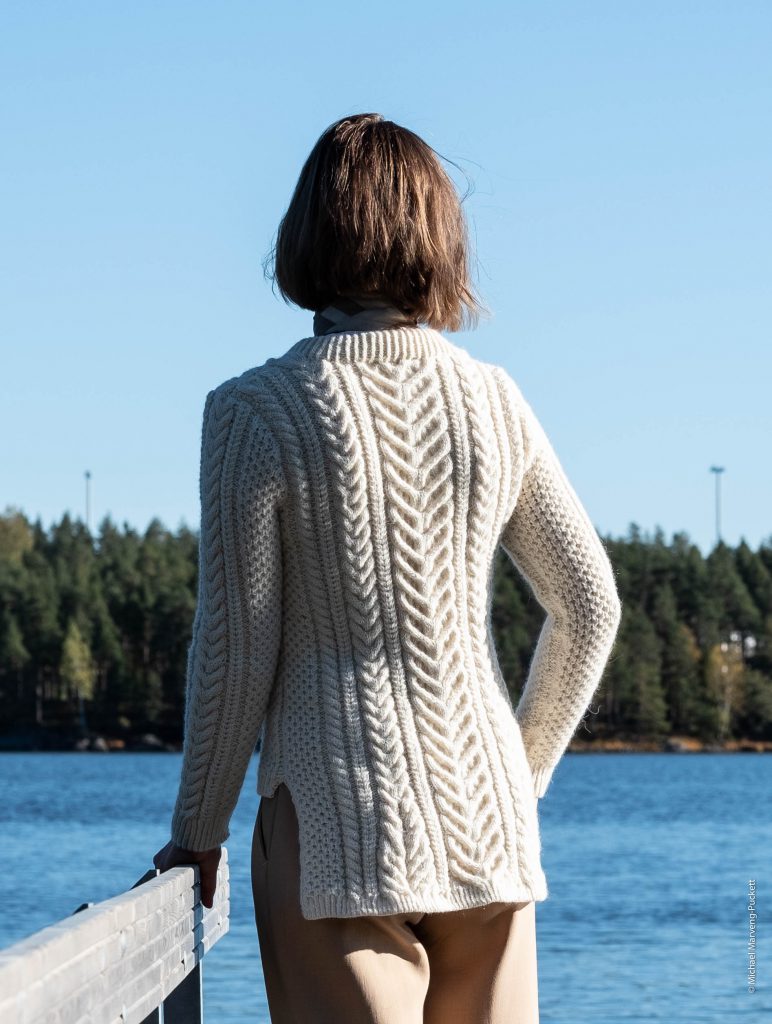 The Fibre Company Cumbria Worsted is made of 60% Merino Wool, 30% Brown Masham Wool, 10% Mohair on each 100 gram skein and has 218 meters/238 yards. I knitted the sample in White Heather 105 with a 20 stitches and 28 rows in stockinette stitch gauge measuring 10 cm/4″ square using 4 mm/US 6. I have graded the pullover from size XS to 2XL with bust circumferences of 84 to 126 cm/33 to 49.5″.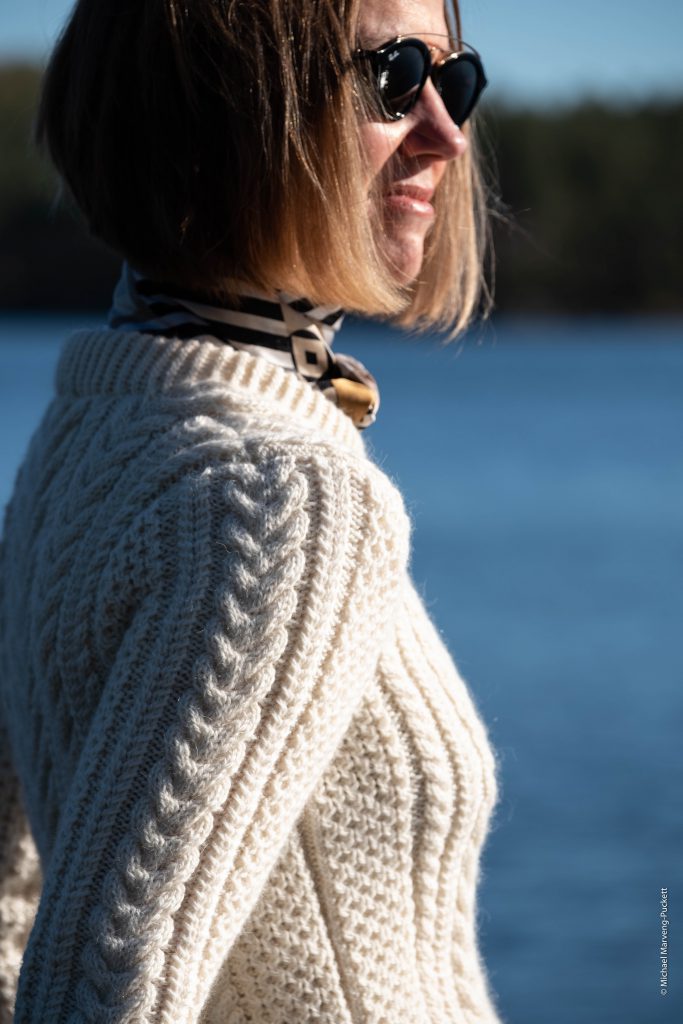 The sweater is knitted back and forth in pieces and then seamed. The neckband is worked in the round, double and folded down. The longer back has decreases in the double cable at the bottom. The vent edges are made with slipped stitches. Above you see a detail of the sleeve with its double cable, Roman cable dividers and Honeycomb pattern.
I plan to have the English pattern of Nemetona test knitted in my Ravelry group, set to begin 7th of January, and will release the pattern after the test knit is completed. The Norwegian pattern will be printed in the magazine Familien, the date will be confirmed later. But first you will see how it looks on Emma Ross.