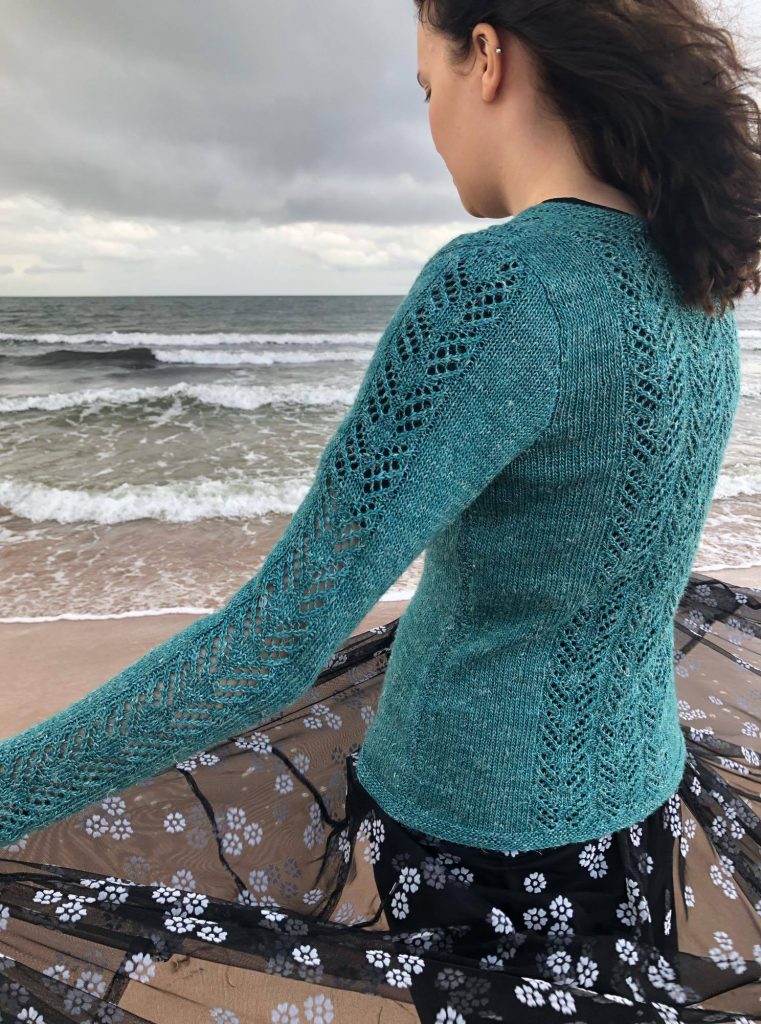 I am delighted to show you these stunning photos taken by Estonian knitter Siret of her daughter Annika wearing my design Gocce. Siret test knitted the cardigan in Malabrigo Susurro in the divine Teal Feather shade using 3 mm/US 2.5 needles and only used a bit over 3 skeins of 100 grams. On her project page on Ravelry you can read: "We went to take pictures on Harilaid Peninsula on the northwest coast of the island of Saaremaa in Estonia. It was raining heavily. We waited in the car until the rain stopped and used the moment to take a pictures before the next heavy rainfall. While taking the last pictures, my daughter gave up her boots and enjoyed nature".
Let me show you a wonderful picture of Annika in the rain in the sea. Pure joy, in other words! Siret made size medium and comments on her project page: "My first Linda design, not covered with cables. The lace pattern is not complicated, but requires attention on both rows. Gocce is a very nice cardigan for the cooler summer weather. This is a fast knitting, despite the fact that it took me more time than usual to knit. But I really enjoyed knitting!"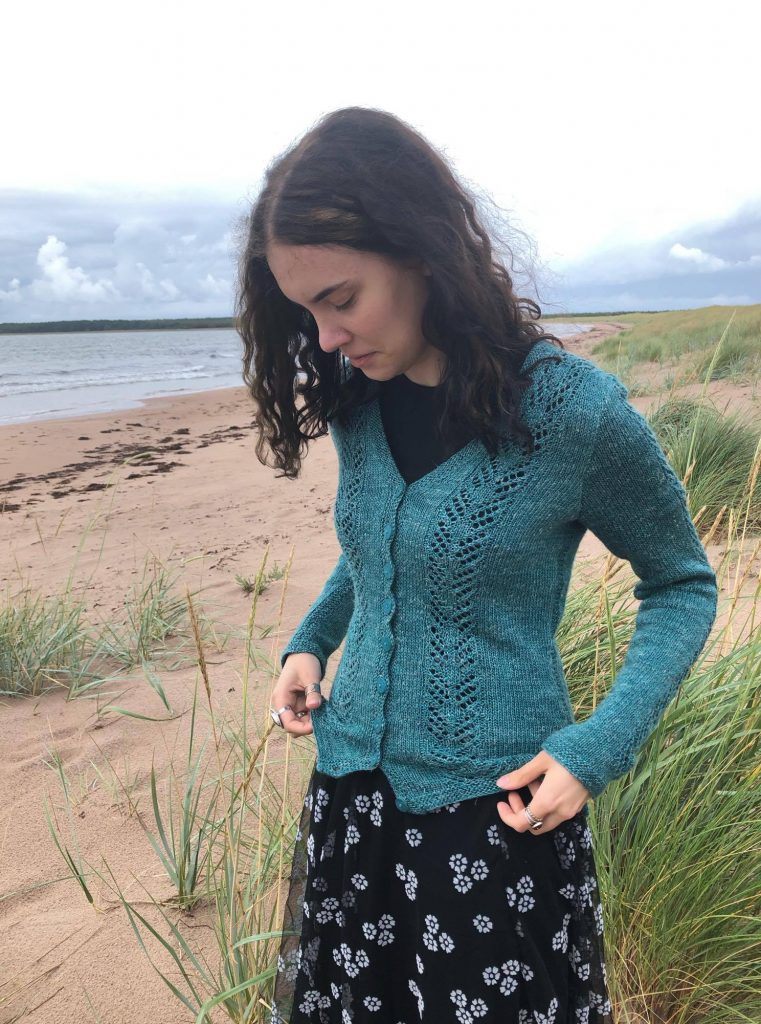 I am very happy to hear it, Siret! Thank you! Here you see the front of the cardigan as well as the change of weather.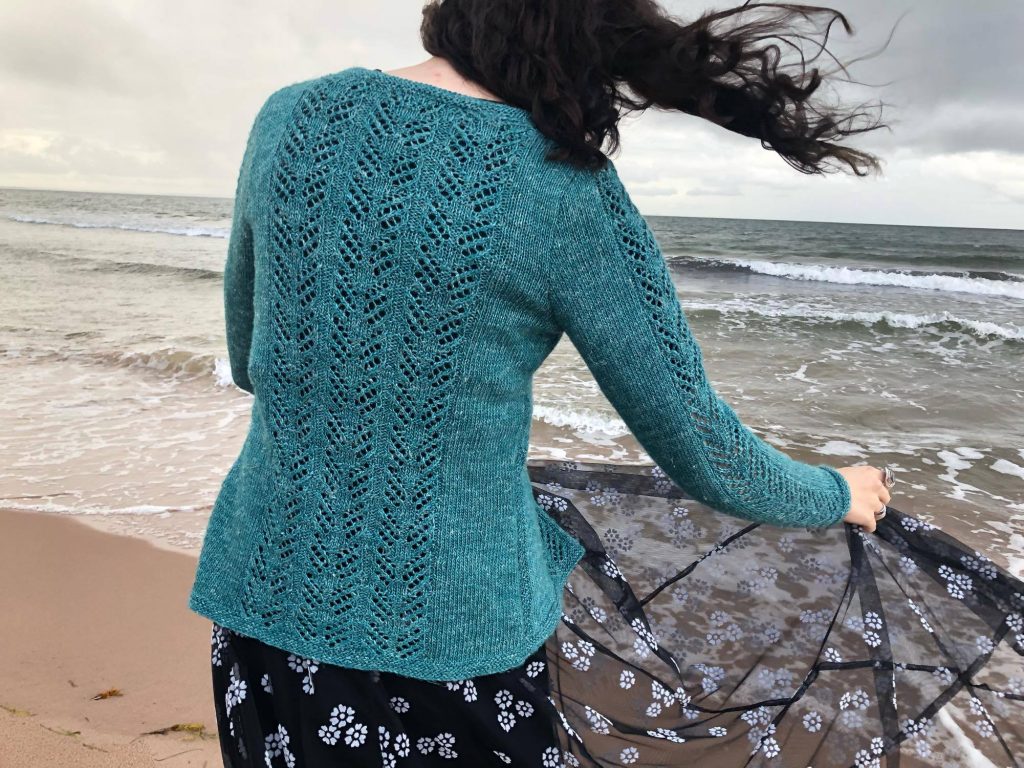 The back with three central lace panels, while the sleeve and the fronts have one each. All parts have garter stitch edging at the bottom and in the sides to mark the seam. The button band is also knitted in garter stitch. The cardigan comes in sizes XS to 2XL.
Finally,  I wanted to share a photo that shows the full outfit. Thank you for these amazing photos, Siret and Annika! You can find Siret as kollane on Ravelry and as siretsini on Instagram, if you want to check out more of her projects and photos.
Here is my introduction to the Gocce pattern which includes a cowl: The poetic introduction to Shibui Knits' Rain, a stunning chainette cotton yarn, inspired the name choice of this fitted summery lace cardigan. "Fleeting drops fall…" not unlike the lace pattern on this jacket. Gocce is Italian for drops and selected to give this v-neck cardigan the sophistication it deserves. The jacket is knitted in pieces for the ultimate fit and seamed. A cowl crowns the cardigan and can be worn loose or twice around your neck.
The pattern is available in English and Norwegian on Ravelry and on LoveCrafts.