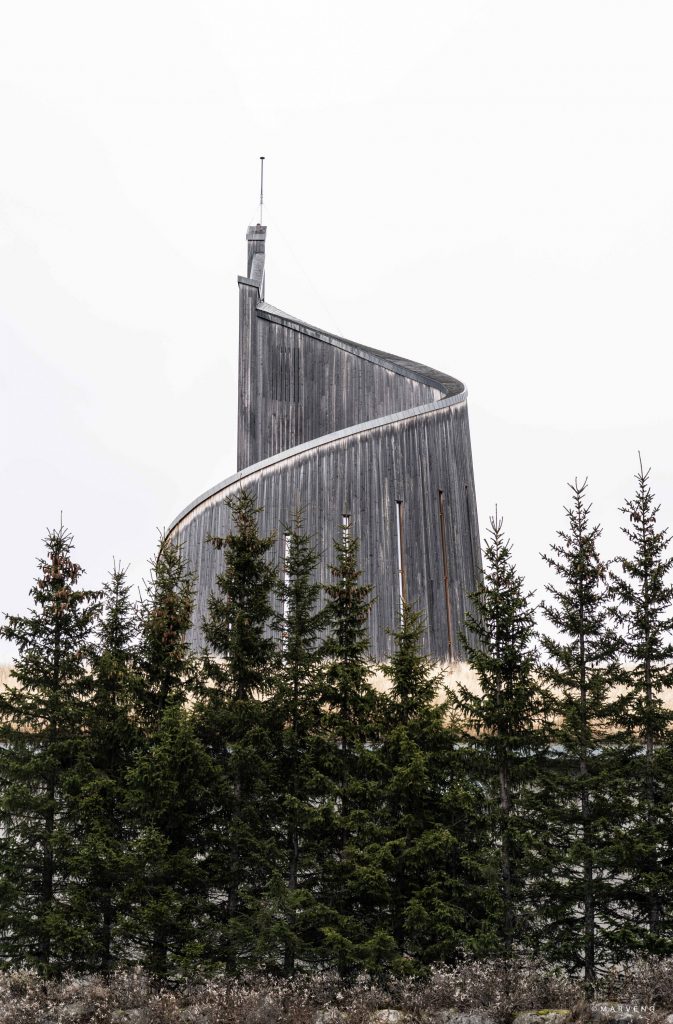 I wanted to show you some more of the photos that Michael took at the ski resort of Geilo, while I was holding workshops at Strikkehelgen/Knitting Weekend organised by the Norwegian magazine Familien. When you are reading this, Michael and I will be at Barcelona Knits, which you will hear about when we are back home. Continuing on the theme of churches, here is the amazing Geilo Kulturkyrkje/Cultural Church. I only got to see it from a distance from the car on our way home, so I hope to see it up close at a later time.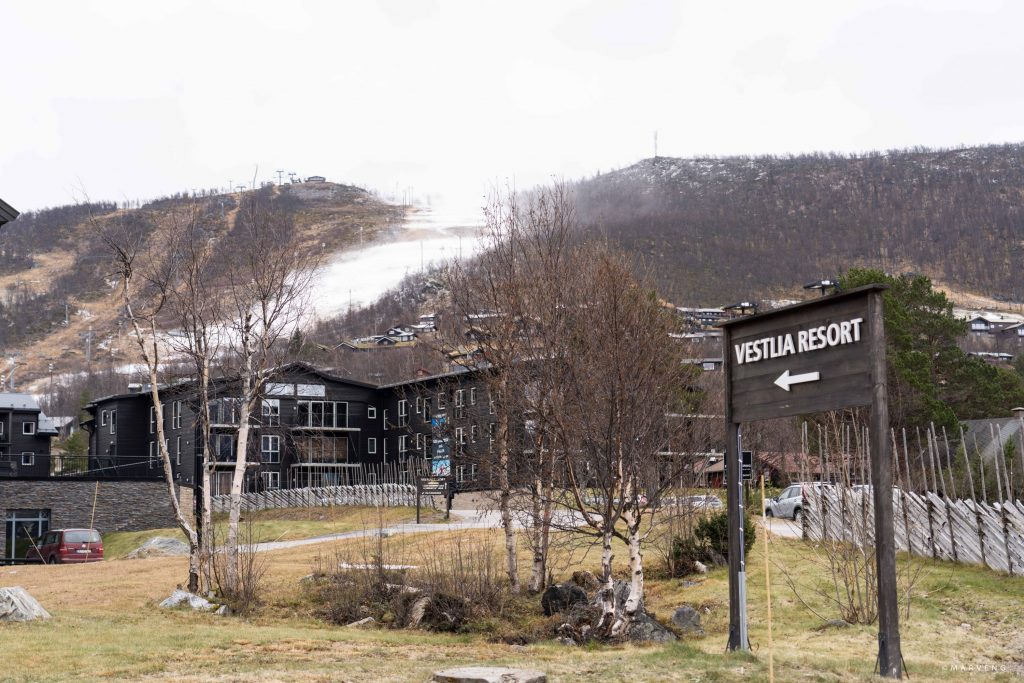 Here is another view of the hotel we stayed at called Vestlia Resort, and as you can see the snow canons were at work preparing the slope!
Finally, I will leave you with this artistic photo of a fence, that reminds me of the mountains!