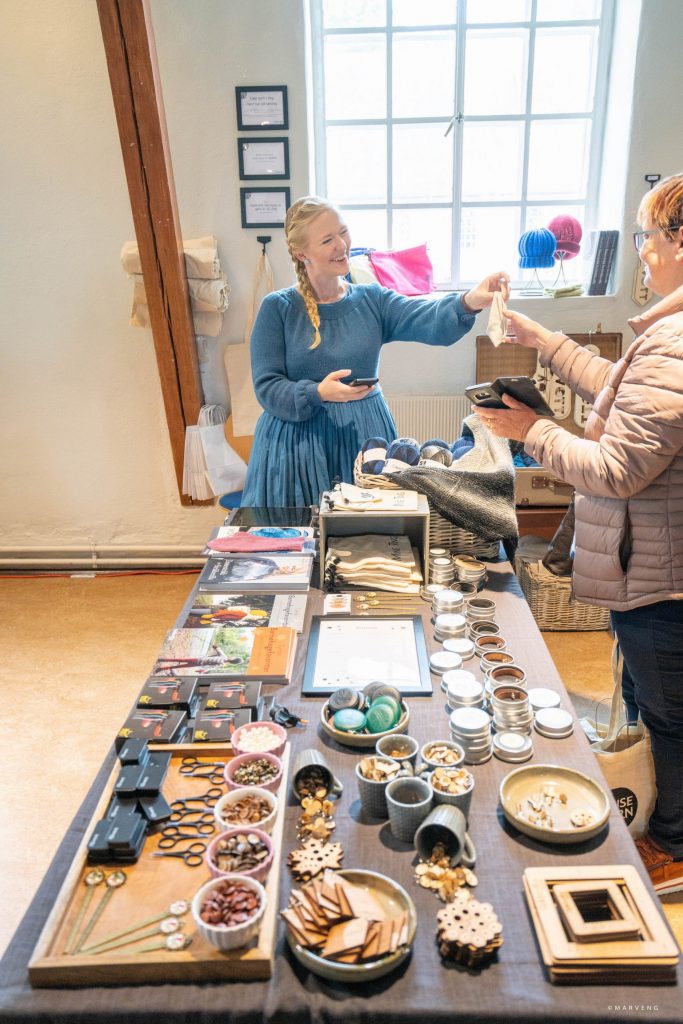 The Strikkefestivalen/Knitting Festival in Fredrikstad, one hour south of Oslo, was back in action last weekend (17th to 19th of September). It takes place in the lovely Fredrikstad Old Town; the oldest fortified town in Norway (founded in 1567) and in the Nordic countries, and one of the best-preserved fortress towns in Northern Europe. I held workshops for the fourth time at this festival and met so many happy knitters, several of whom I had met before. Above is the beautiful Tina Hauglund, aka Strikkezilla, known for her baby and children patterns as well as her instagram profile. Michael came with me and took all these brilliant photos! Here is a link to the last festival held back in 2019: Strikkefestivalen in Fredrikstad 2019,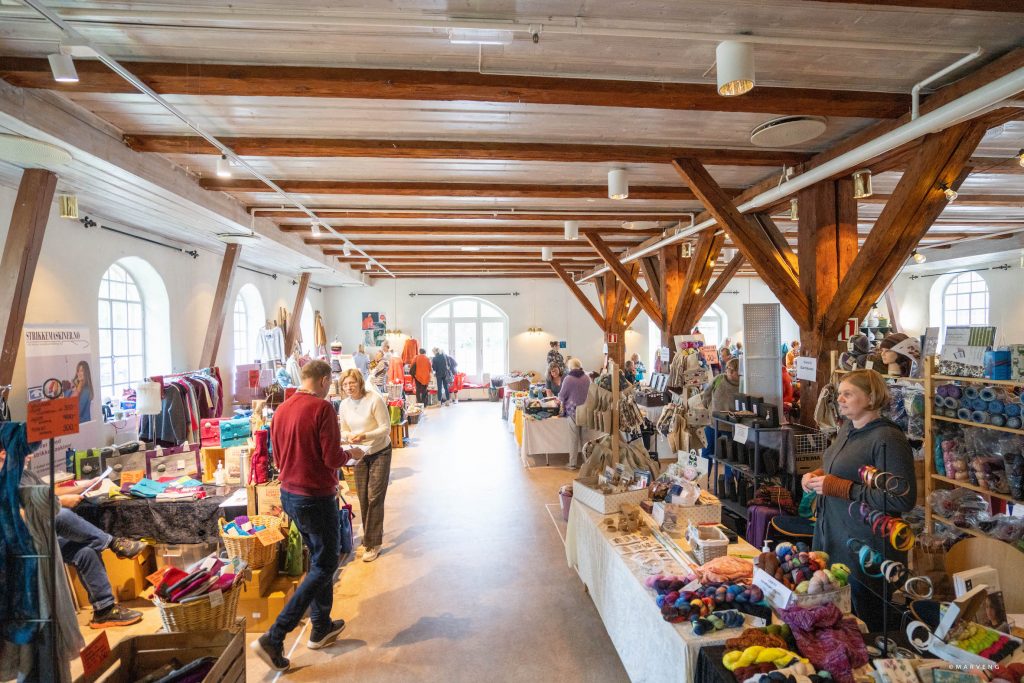 Above is a photo of the largest market hall just a few hours before closing time on Sunday afternoon. For the first time a second market hall was set up to space out the vendors due to the Covid-19. On Saturday there was a long queue to get in with limited number of people who could get in at one time.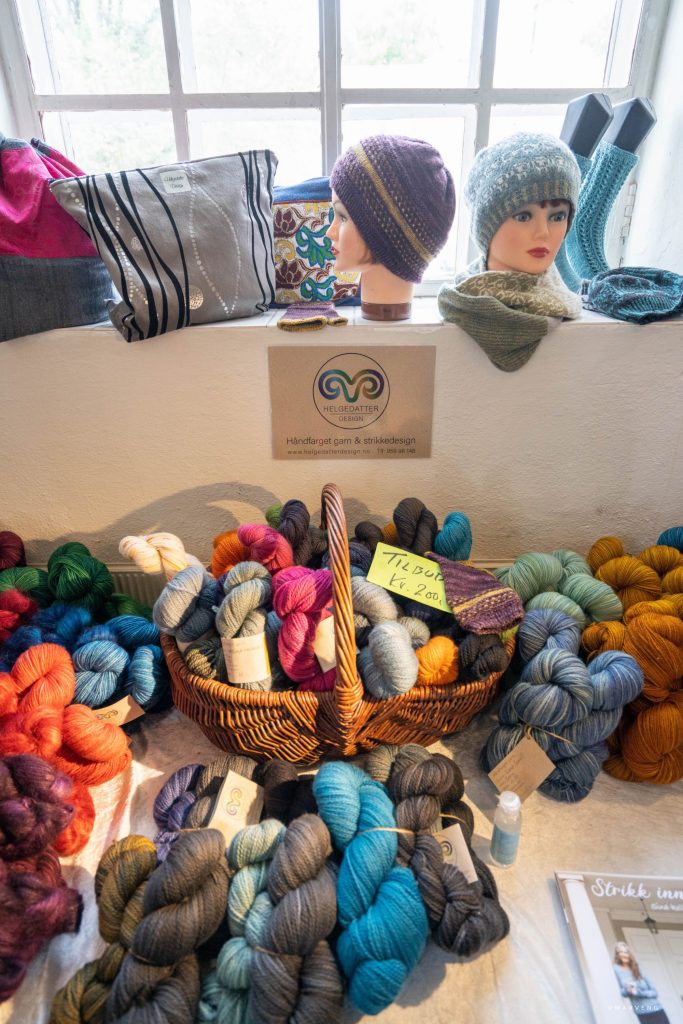 Here are some of the yarns and patterns offered by Helgedatter Design. She hand dyes Rauma Lamullgarn (a fine lambswool yarn) and Rauma Plum (a mohair & polyamide mix yarn).
Designer Helle Siggerud and I had a closer look at the hand dyed yarns during the lunch break on Friday afternoon. If you are wondering what I am wearing, I can reveal that it is my Airic design, knitted in the soft Di Gilpin Lalland Lambswool.
Three of my four workshops were sold out. Above you can see me preparing for the first one; Smart Knitting Techniques. The workshop venue was the The Commandant's House, which was the commander's official residence for more than 200 years; from 1796 to 2002 to be precise. During the weekend I also used the opportunity to talk to the other participating designers who I had not seen for a long time: Tove Fevang, Denise Samson and Birger Berge. We all stayed at the same hotel and met at breakfast. The festival volunteers did a marvellous job assisting the organisers. I had a fabulous time!